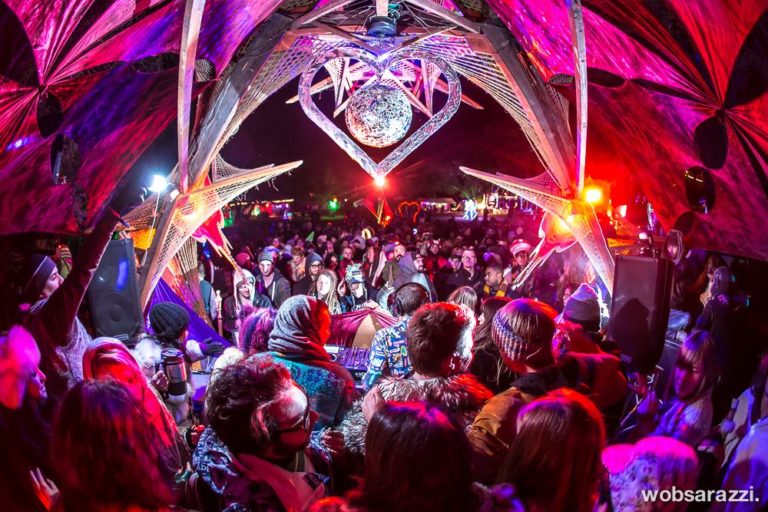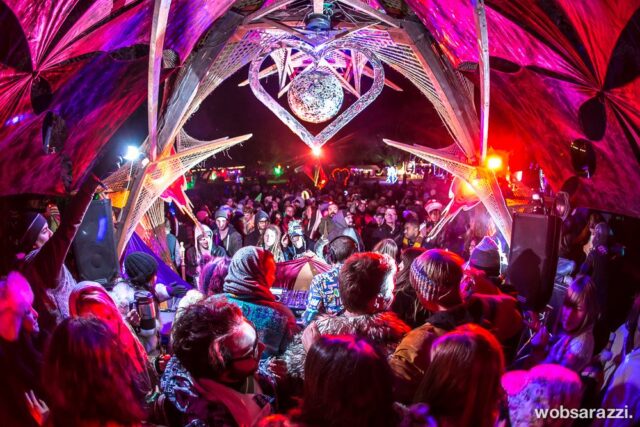 In the world today, music festivals have become the new \"cool thing to do.\" Most major festivals have only been around for about 15 years or less, and when they first started, they almost exclusively catered to true audiophiles. Now, starting as soon as the weather gets warm, you see a new lineup poster every weekend, and every person you know who only listens to the radio is buying a ticket to their local fest.
In this overly saturated culture, most promoters are content with adhering to the standard formula of music festivals: artists plus venue plus people equals music festival. However, there are groups of people out there that truly work on curating unique and memorable events, and one of those groups recently celebrated its 3 year anniversary: Desert Hearts.
Under the leadership of Mikey Lion, Lee Reynolds, Porkchop, Marbs, and Deep Jesus, Desert Hearts has been working its way into the festival scene as a collective of DJs dedicated to three words: House. Techno. Love. At a glance these three words could be interpreted in numerous different ways, but Mikey and his Desert Hearts crew don\'t just interpret these words, they embody them. They embody them through music, they embody them through community, but most importantly, they embody them constantly.
Every City Hearts, Desert Hearts Pool Party, and Desert Hearts takeover at your favorite festival will feature not only a combination of the five aforementioned DJs spinning some funky tunes, but a vibe that has come from 3 years of developing a community around those three words. Everyone at a desert hearts event has likely witnessed each DJ in the crew over ten times, but they keep coming back because there isn\'t another collective of individuals that truly embodies House. Techno. Love. in a nonstop fashion.
So if one were to surmise how this crew would put on a festival that constantly embodies the mantra \"House. Techno. Love.\" how would they go about doing that? Pretty much every festival ever tries to paint the picture of a place where everyone loves you, and the community DH has amassed in its three years of existence more than takes care of the constant love, but what about the house and techno? Well, the answer is simple. From the moment Desert Hearts opens its doors on Thursday November 5, until 100 hours later on Monday November 9th the house and techno will be bumping on Function 1 speakers. That\'s right, 100 hours of nonstop House and Techno, and because its the three year anniversary, the DH crew is bringing some very cool DJs along to keep the party going. Just make sure you bring the love.
Check out the lineup for the 3 year anniversary festival below and buy full festival passes here