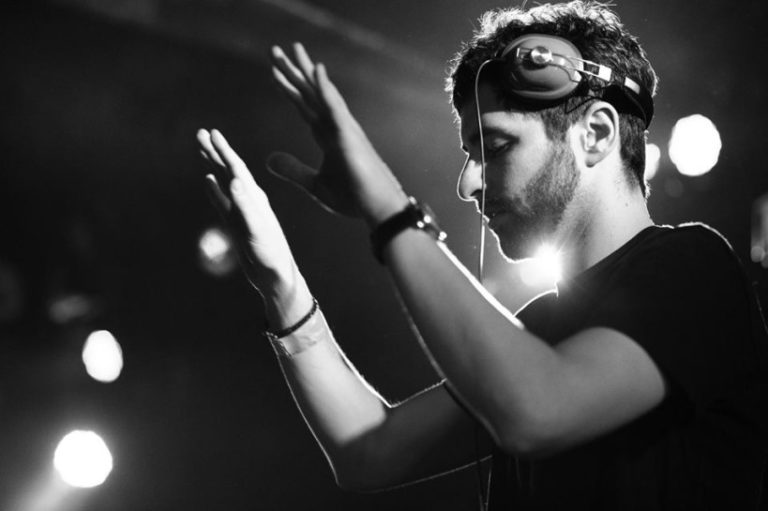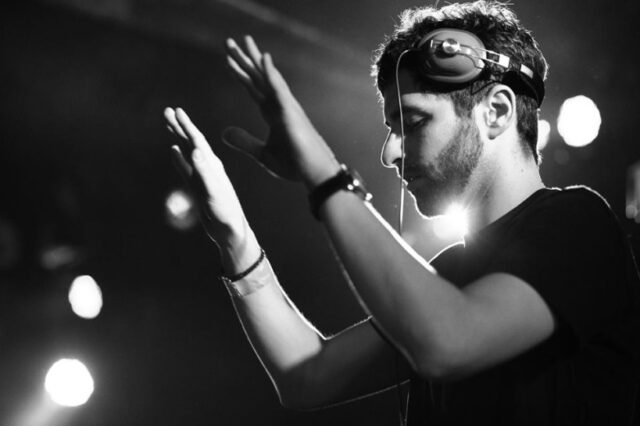 The Anjunadeep family came out in full force this past weekend to the Mid Chicago in support of one of the most exciting breakout producers in deep house. Though it\'s traditionally been a venue for big main stage EDM acts, the Mid put on a different face in lieu of Lane 8\'s highly anticipated appearance. Forgoing bottle service space for a comparatively bigger dance floor gave fans ample opportunity to groove about. And there were a lot of them. Even with the added space, the dance floor was packed and brimming with energy as others crowded around the upstairs balcony for a view.
Despite their late add, fans had clearly gotten the memo Toyboy & Robin would be playing in support. The London based duo had a sizable crowd to work with, and they set the tone right. A well structured opening set by them built up anticipation for Lane 8, allowing him to take the decks at a high point. Before the transition between the two acts took place, Lane 8 approached the guys and shared a moment with them on stage chatting them up like old friends.
The positive energy on stage was clearly infectious with the crowd, or perhaps vice versa. Almost immediately after Lane 8 took over, a full sized Anjunadeep flag and an Above and Beyond Group Therapy flag began flapping in the crowd. Bulbous baselines filled the room as tracks from his acclaimed new album \"Rise\" began to work up the dance floor. The title track itself seemed to entrance the entire dance floor transforming the casual listener into a believer. Tunes from label mates Cubicolor and more supplemented the set throughout the night much to the delight of the Anjunadeep fans.
A different lighting schematic washed the dance floor in red ambient light while the lingering vocals of a fan favorite \"Hot as You Want\" filled the room. At this point I knew the crowd was in for the long haul, and with good reason. The captivating performance snared the club into a trance from start to finish, taking us on a melodic journey deep into the early morning.
Realizing this was an artist who had played the Mid\'s secondary stage in the Century Room no more than a year and a half ago, to presently filling the main room dance floor on a Saturday night, it was pleasing to see this empirical evidence of an evolutionary shift in dance music. Lane 8\'s influence in the shift is undeniable; his inventive sounds and thoughtful stylistic choices continue to reflect on new trends as well as aspiring producers in melodic house music. For those who have yet to see him work his magic, it must be seen to be believed.
Check out Lane 8\'s latest tracks below and catch him on his Rise Tour today!