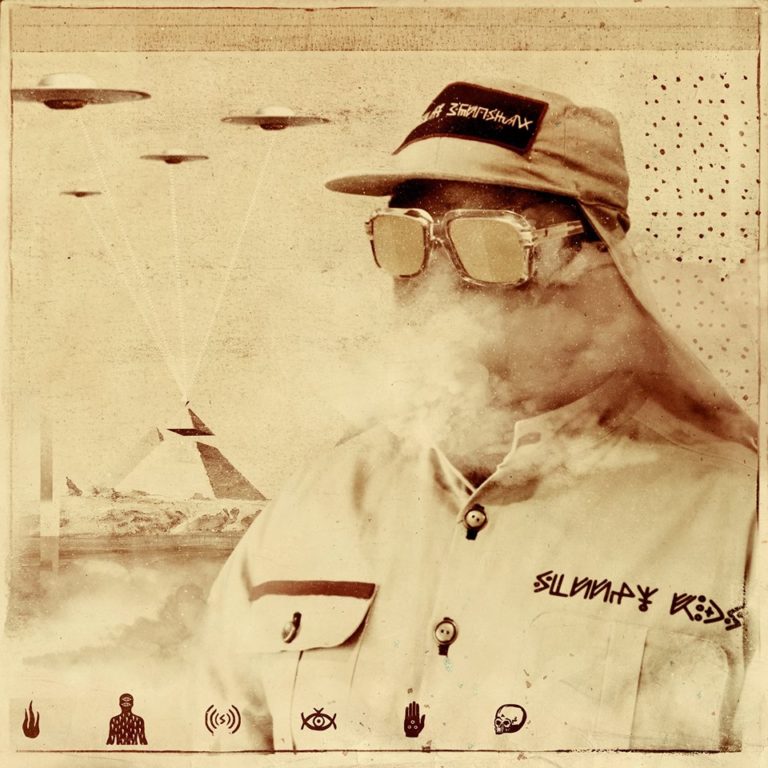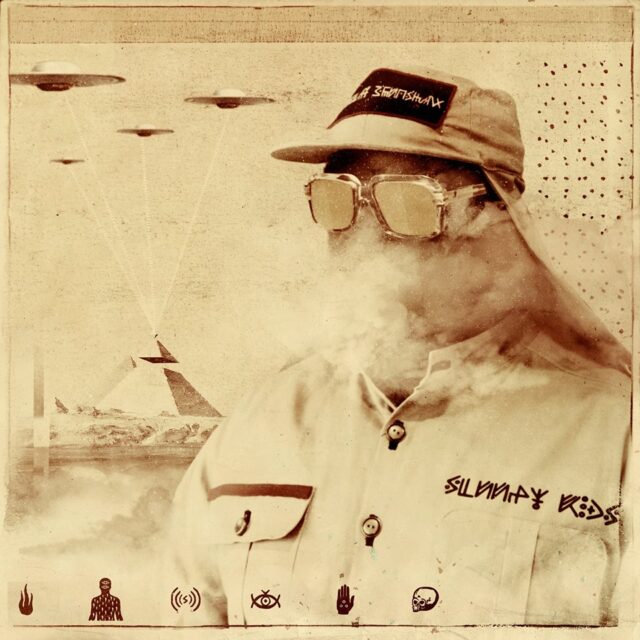 It\'s been over a year since Claude VonStroke launched his trip hop project via a collab with experimental producer EPROM. Thankfully, the DirtyBird bossman continues to roll out edgy new material under his pseudo-alias of sorts, Barclay Crenshaw. We say pseudo because the alias is actually his given name.
Claude VonStroke's birth-named project originally started as outlet for him to produce tracks that didn't fit within the wildly successful mold of DirtyBird style house. As time goes on it seems that Crenshaw is leaning more artistically toward downtempo productions with hip-hop inflections.
Up next in Crenshaw\'s line of trip hop releases is his debut mixtape which he says is inspired by themes of otherworldly exploration and retro-futurism. Transmission 001, as it\'s been deemed, includes previews of forthcoming album cuts, special VIP versions, world premieres and unreleased remixes – including a feature with the recently-reunited Cool Kids, along with a debut VIP remix of What So Not.
Set to drop some time in January, we expect Crenshaw\'s debut album will flirt with hip-hop, break beat, acid-trip bass and jungle influences. The accompanying debut album tour will hit major cities along the coastal U.S. mostly, with stops also in Denver, Chicago and Austin. Tickets are on sale now. And if you can\'t make the tour this winter, there\'s always Movement in Detroit!
Stream the 42-minute mix tape below. Also check out the track list below.
BARCLAY CRENSHAW – TRANSMISSION 001
TRACKLIST:
Barclay Crenshaw – "Fatal Error" [STX&BRX]
Everydayz & Phazz – "Almeria" (20syl Remix) [NOWADAYS]
A Tribe Called Quest – "Whateva Will Be" [EPIC]
Special Ed – "I Got It Made" [PROFILE]
Barclay Crenshaw feat. The Cool Kids – "U Are In My System" [STX&BRX]
Barclay Crenshaw – Unoffical \"Stuntin\' is a Habit\" Bootleg [WHITE LABEL]
What So Not – Buried feat Rome Fortune (Barclay Crenshaw VIP Remix) – [WHITE LABEL]
Royalston feat. August Storm – "Jungle Gone Down" [MED SCHOOL]
French Fries – "Vogue (Unreleased DJ Madd 165 Edit)" [DIRTYBIRD]
Schlachthofbronx – "Don\" (Barclay Crenshaw Edit)" [STX&BRX]
DJ Shadow – "Swerve" [Mass Apeeal]
Salva – "Drop That Bitch" [PEACEMAKER]
Barclay Crenshaw – "The Real X Files (Instrumental)" [STX&BRX]
MF Doom – "Hoe Cakes" [RHYMESAYERS]
J.J. Fad – "Supersonic" [RUTHLESS]
Bleep Bloop – "Denial" [BLEE P BLOOP]
Losco – "Wolf" [TRAPDOOR]
Point Point – "You Will Never Know" [RECORD RECORD]
The Flatbush Zombies – "Trade Off" [GLORIOUS DEAD]
Barclay Crenshaw – "Artifacts (Instrumental)" [STX&BRX]
Doshy – "Phases" [SLIT JOCKEY]
Barclay Crenshaw – "The Gene Sequence" [STX& BRX]
Deebs – "Realize" [TRAPDOOR]