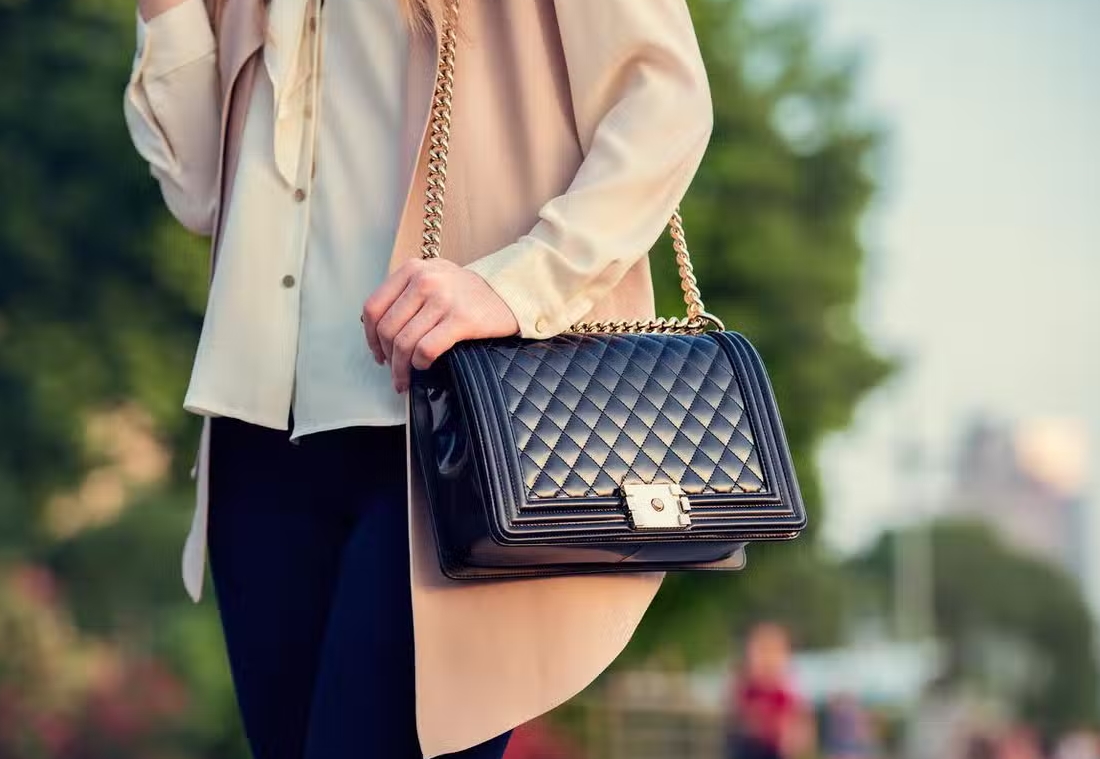 There are two best friends for a woman. One is diamonds, and the other is their handbag. Handbags are not just ordinary bags. Not only do they hold lipglosses, phones, wallets, purses, notebooks, pens, and make-up, but they also embrace femininity and cater to modern women's style. Handbags are to women what chocolates are to japan; there is a handbag for every occasion. A handbag can range from vintage 90s-era style to modern cross-body satchels. A handbag is truly a combination of function and style.
It is safe to say that iconic idols like Lady Gaga, the Kardashians, and Kylie Jenner put a lot of thought into styling their handbags in public. But you're not out of reach; understanding the rudiments of styling, complementing, and matching has gained so much importance that fashion styling courses are now booming. Handbags gained as much popularity as the fashion industry, and the number of styles is ever-growing. Find here to get the best of Consuela handbags for your unique style!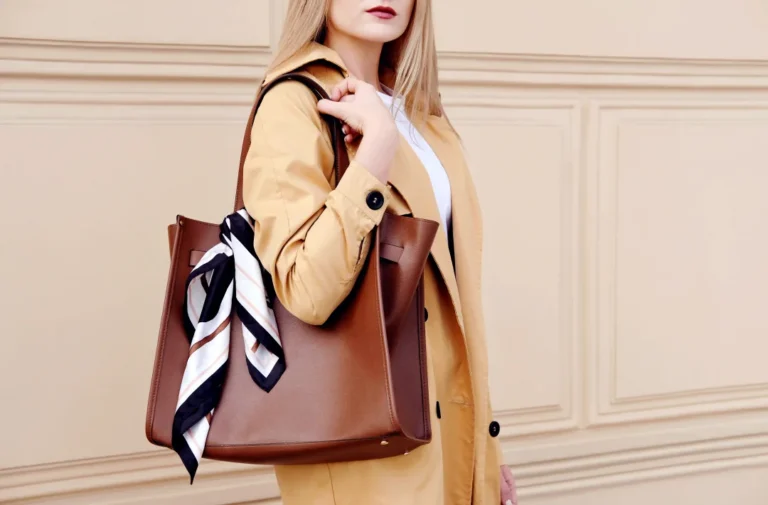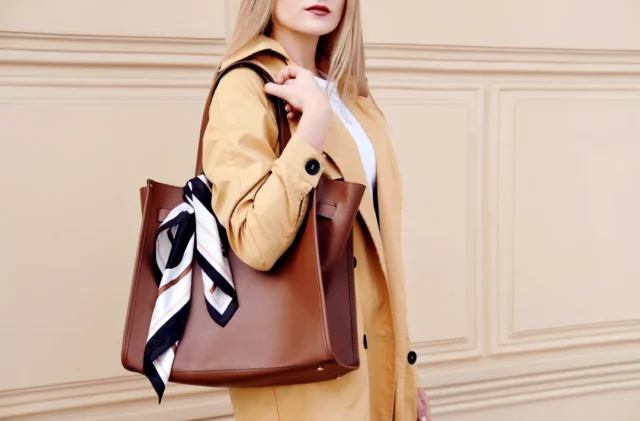 Things To Consider While Styling Handbags
The first step to reaching the pinnacle of drip and style is to choose the right bag that fits your overall look. Take a look at the following factors, for instance:
The Shape Of The Bag And Body
A handbag accentuates and intensifies beautiful features. Not choosing the ideal one does otherwise. Different bags complement different types of bodies, and a good rule of thumb that applies here is to opt for a handbag that is the opposite shape of your body. Your silhouette also influences the type of bag you must go for. Two pointers are to be kept in mind:
Structured handbags compliment curvy and plus-sized figures. Avoid tiny bags.
Petite women must avoid satchel handbags with long straps and fringes at all costs.
Opt For A Look
Now that body types are taken care of, and it is time to brainstorm the look you are trying. This is where most people go wrong. For instance, an outfit that is glammy and stands out needs a bag with heavy embellishments. Add a wristlet or a bracelet, and you are ready to go. On the other hand, a tote bag is a logical option for casual wear. Cross-body bags work fine too.
Occasion
As mentioned earlier, there is a bag for every occasion. Whether it is a wedding, a corporate party, or grocery shopping, nothing stops you from taking a handbag with you. One notion of living by is that smaller bags are on the formal end of the spectrum and increase detail in the outfit. This is why many businesswomen appear with clutches. Forming a part of formal attire, small bags are a definite no-no for casual situations. The following are some tips to get you started:
Grocery shopping: Go for something big and wide, such as a duffel bag. Pair that up with a decent shirt and a pair of trousers to be a weekend gal. Sling bags work wonders with casual wear.
Structured wear: A pair of skin-tight jeans and a tucked shirt forms a structured outlook. Consider a shoulder bag or a tote bag for such situations, and you would look fine even with a coat.
Formal wear: Satchel bags are a go-to for formal meetings. It creates a stylish yet decent look for office wear. Get something waterproof and in a neutral color for an office meeting.
Informal parties: A clutch or an envelope bag made of leather would be perfect for a stunning party look. Don't forget to consider the dress and sandals you are wearing too. For dates, incorporate a lot of colors.
Style Your Handbags According To Color
Black Handbag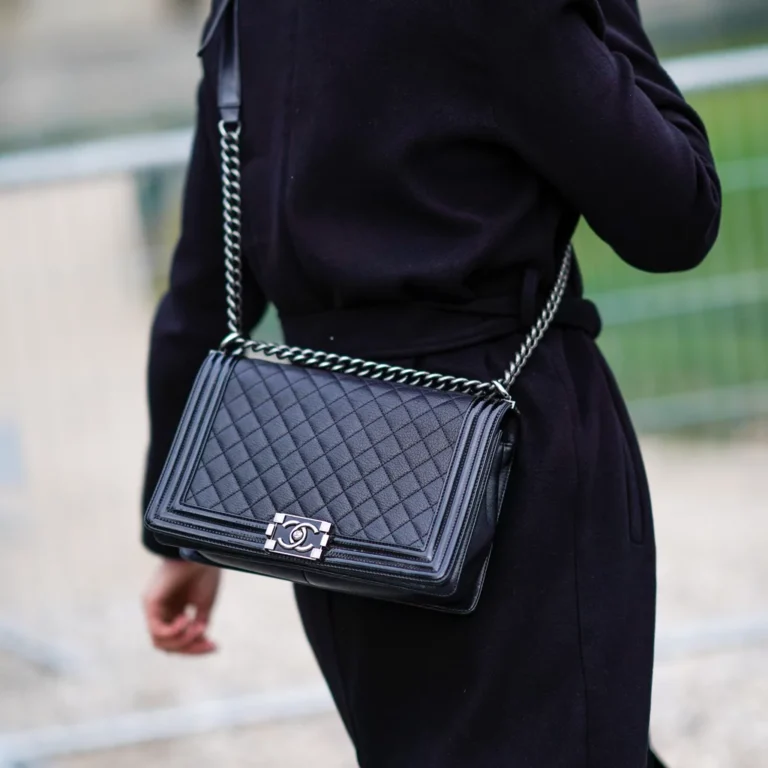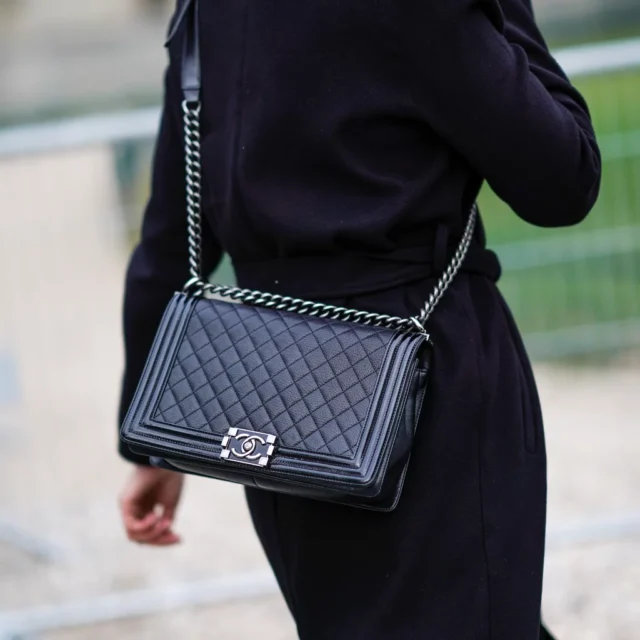 One can go on and on about how black goes with every appearance. They are a favorite of the majority of the female audience. Not only do they feel elegant and confident, but they are also a must for every bag collection. The reason why blacks and most brown shades work is because they are neutral and highly versatile. To style this color, one can wear simple clothing that does not stand out. With a black dress with a simple design, paired with ankle boots and a blazer, you would look like a model.
Get a similar turtle-neck and a leather jacket draping for a manlier look. As for the bag, always go with leather or leather prototypes. With this look, you can also add a pair of jeans that you like. Try to make your outfit monochromatic. Tie your hair to show off your earrings, and your style is ready to be rocked.
Pink Handbag
No matter the shade of pink you are aiming for, it would accentuate a cutesy pop vibe. Pink bags can be worn for any party wear, whether formal or informal. If you want to match it up with a dress, get a complementing scarf or accessory to add extras. Light shades of pink, like pastel pink or baby pink, are more multi-purpose.
Orange Handbag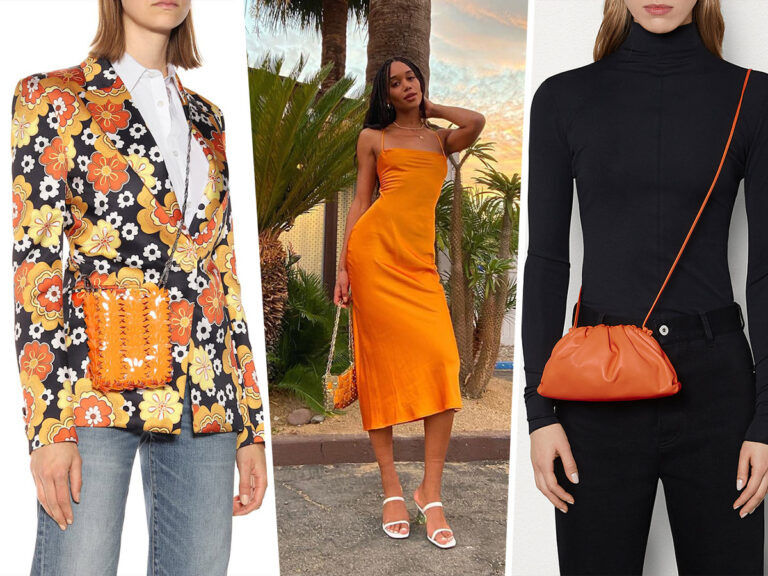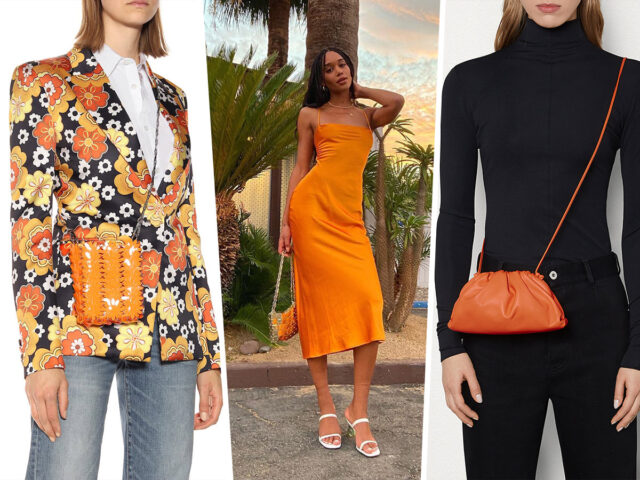 Orange bags add an element of surprise and uniqueness to your attire. Orange is an energy-filled color, so it works exceptionally great with outfits that don't look as interesting. Consider a neutral-colored outfit. A blue, white, or gray attire works just fine.
White Handbag
A sharp white look is exceptionally stunning and smooth on formal looks. Not only are they a hot topic, but they can also be worn regardless of the season or occasion. Like black handbags, they are a must in every bag collection. Consider a chained white purse with pastel outfits. Neutrals and pastels compliment with white and bury it. Alternatively, bold-colored outfits like a red dress would fire it up. White is versatile, so wear the bag however you like.
Navy Blue Handbag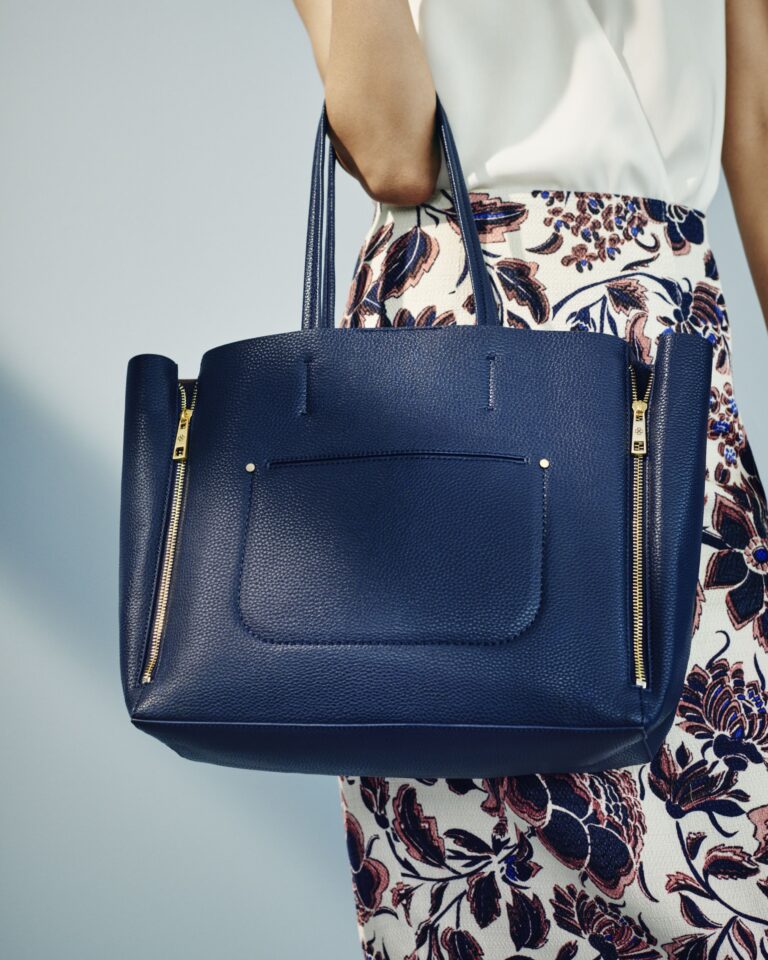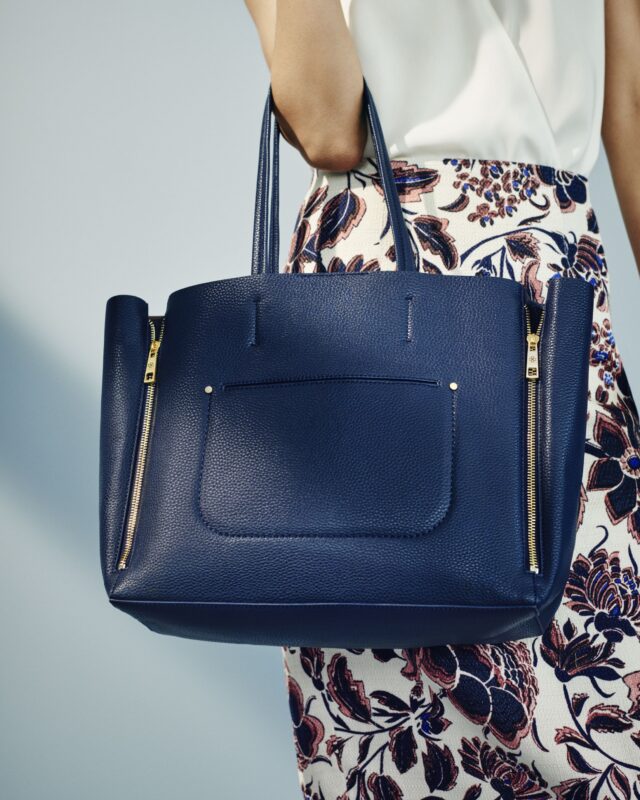 Calling navy blue an elegant color is an understatement. It is among the most popular colors to style a professional ensemble and is frequently worn with blazers and jeans. Instead of wearing navy blue clothing to stand out and appear attractive, try adding this hue to your complete ensemble by picking a navy blue purse. Because navy blue and black are such close colors, you may combine them with any outfit you wear. Yet it possesses a depth and beauty that cannot be experienced in any color other than navy blue. These features make it a must-have. You will not feel sorry about spending any money on them.
Brown Handbag
Whether it's coffee brown, chocolate brown, or even caramel brown, they are indeed the following best after black. Brown is the epitome of a modern outlook with a vintage touch. Hobo bags are an excellent choice for all shades of brown. Are you going for a warm hue? Or perhaps you are considering a cool beige and creamy kind of look. Either way, blueish black or white dresses are the best for rich shades of brown.
Blue Handbag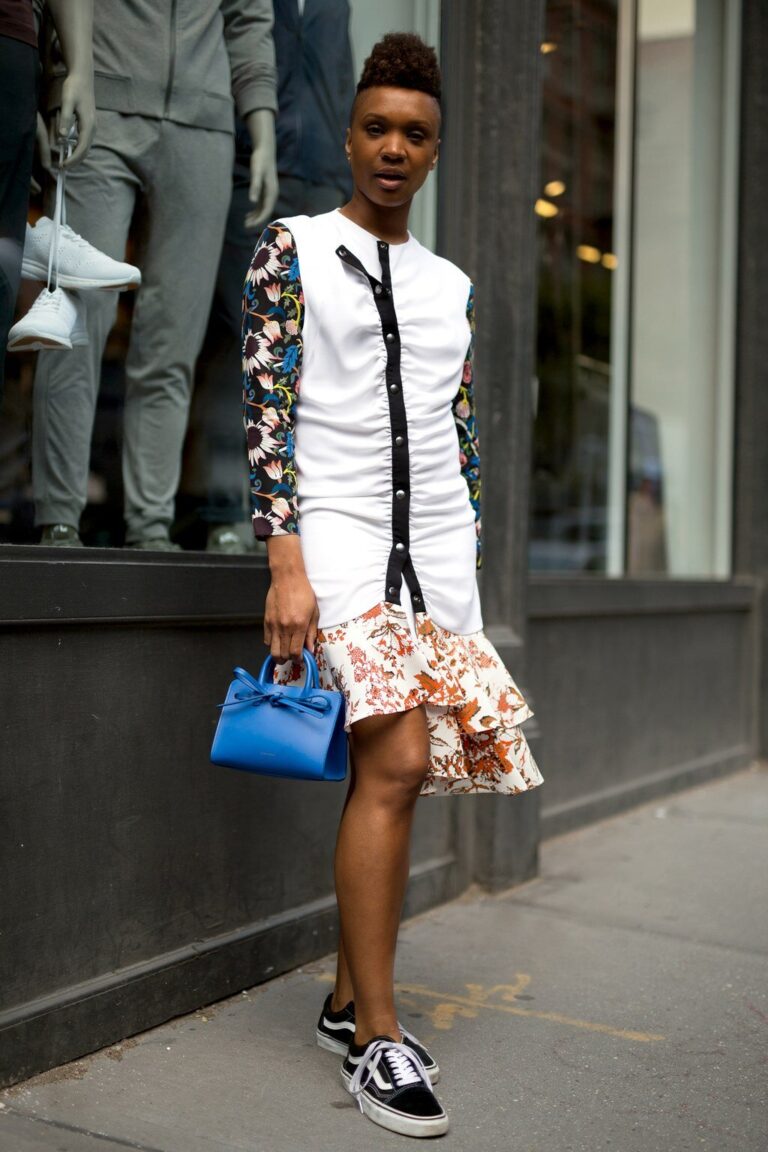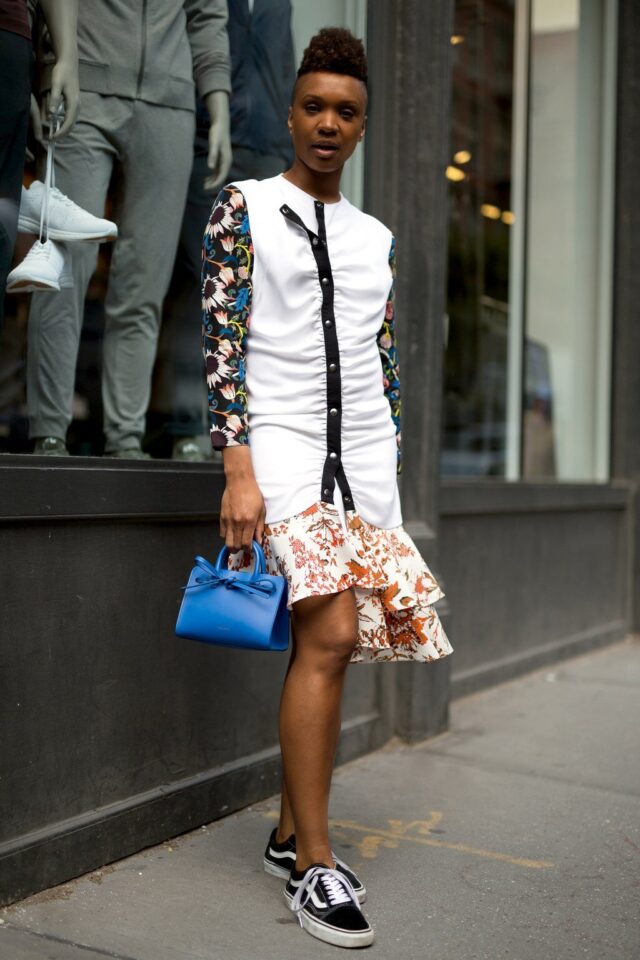 Women adore blue hues because of their royal flair, a pastel tint, and a magnetic feeling that draws attention. This goes for anything from neon blue summertime outfits to navy blue winter jackets and coats. If you're considering what color to choose for your purse, you could choose blue tones.
Red Handbag
Shades of red will put a great flash of color in your clothing, atmosphere, and aesthetic. For sedate company events and social outings, choose cherry or rose. For fancy parties, choose scarlet. For wedding ceremonies, choose red. For cheap dates, choose the sangria. For workplaces, universities, and work gatherings, choose mahogany. For anything else, choose ruby. As people say, there is a particular hue of red for every single person out there.
Conclusion
By now, you would have realized that handbags have a world of their own, filled with fashion and utility. There are various factors to consider while selecting the best handbag- such as the number of compartments, zips, weather-proof, waterproof, room for items like keys, purses, edibles, umbrellas, bottles, sanitizer, and whatnot! And this is just the functionality aspect. When it comes to style, you must look at the clothing, shape, pattern, size, and even color. Whatever the case, styling has no rule book, and you are free to choose the look that outshines your personality.