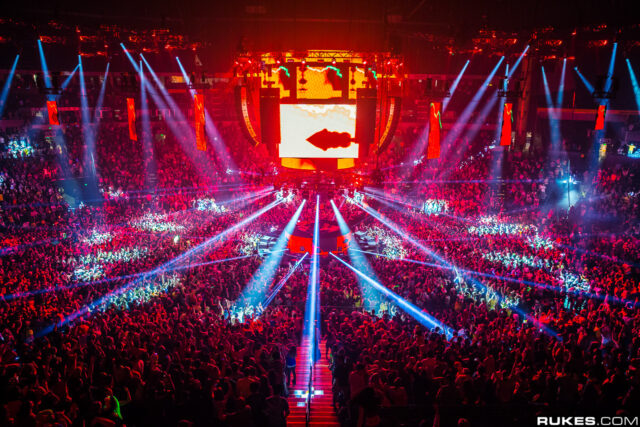 There is no stopping the bass-fueled triumphant train of Bassnectar. Soon after concluding the euphoric flashback in time that was "Basslanta" this past weekend (September 9th and 10th), before masses of bass heads were able to settle back into reality and recover from the weekend\'s sensory destruction, Bassnectar announced his plans of returning to the BJCC in Birmingham, AL to celebrate the momentous time that was 2016, and victoriously welcome the new year of 2017 with his beloved Basshead community.
Considering the popular opinion that Bassnectar's NYE 360 celebration last year concluded as one of the most spiritually and musically inspiring events any electronic music fan could attend, the overload of anticipation for this year's NYE is rightfully deserved. Especially with the life-changing brainstormers that Basslanta and Basscenter amounted to this year, this year\'s NYE 360 will be the cherry on top for Bassnectar\'s specially curated events that surpass comprehensible imagination.
With support from monumental acts like Gramatik, Joker, and The Librarian, December 31st, 2016 will surely be a day attendees will remember and cherish for a long time.
So if you find yourself hoping for a spectacular closure of 2016 and unprecedented welcoming of 2017, the mega-event "Bassnectar NYE 360" may be the right move.
Tickets will be going on sale this Friday September 16th at 11am CDT.