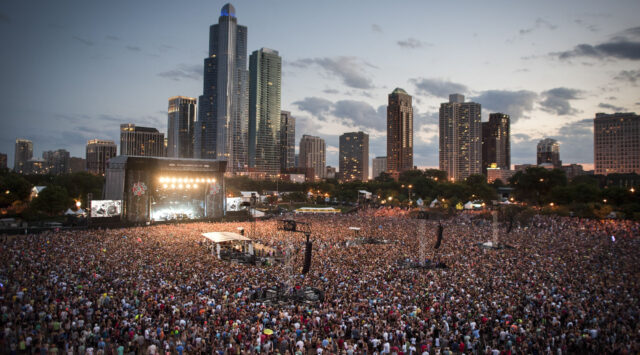 The Chicago Park District reported Lollapalooza cost twice as much to clean-up this year than it did last year, the Chicago Tribune revealed today. 2016\'s expanded four-day festival cost $453,000, compared to $236,000 in 2015.
C3 Presents, Lolla\'s promoter, is responsible for the cost. The Park District oversees the restoration of Grant Park and C3 foots the bill.
Work included replanting grass and shrubs. Complete restoration will not be finished until next Spring.
In 2011, when 3 inches of rain soaked Grant Park, clean-up work cost $1 million. This years\' figure was therefore much less, despite being twice than last year.
EDM fans raved to staples Martin Garrix and Major Lazer this year, to the detriment of the park but not attendees. Next year will also see the four-day schedule. Chicago Park District anticipates similar repair work then.