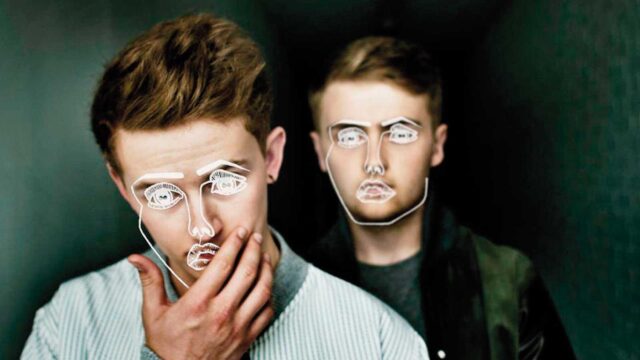 Disclosure's first album Settle came out my freshmen year of college where I instantly fell in love with its melodic tones, and soft bass. It quickly became the album that defined my freshmen year. A year filled with frivolity, mistakes, innocence and pain. I continued listening to their album all the way to the end of my first year where I suddenly had to end school early and fly back home to Los Angeles for family matters. For four years prior, my dad had been fighting leiomyosarcoma, a rare cancer that changed our whole life completely from joyous growth and joy to dead emotions and decay. He had recently decided to end his pill treatment which was the only thing keeping him alive, because he was tired of fighting so hard. It was understandable but nevertheless distressing for a 19 year old.
I spent three weeks slowly watching my dad deteriorate to the point where he could not form words, could not walk and was mal-formed on almost every part of his body. I remember at one point I looked at my dad and did not see the man who had raised me for 19 years, all I saw was a sickness consuming a then healthy body and soul. Three weeks in, on May 23rd, I woke up early in the morning after hearing my other father walk down to check on the hospice nurses and my dad. I was sitting in my bed mentally preparing myself for what the day was to bring when I heard a combination of excruciating wailing and loud sobbing. As I sat in my bed I knew what had happened, but could not muster up the courage to get up, until I heard my father stomp up the stairs. He entered my room and with a red tear-stained face, and told me that my dad was dead.
The rest of the day was a huge blur as close family members and friends came over to keep us company and make sure we were all right. And suddenly it was night. We had gotten the remaining of my friends out of my house and a piercing silence sat through the room. My father told me the mortuary workers were coming to bag up my father and take the body out of our house. He told me that it was best if I went to go stay with a friend, mostly because he thought I would not be able to handle it, but I think a part of him wanted to grieve one last time alone with his partner.  
I went over to a close friend's house, where we spent most of the night having a very deep heart to heart about life, death and many other things, but I was becoming restless so I suggested we go driving around LA. We hopped in my car zoomed to the freeway at 1AM and I started to play Disclosure's Settle. For the next hour and a half we did not talked, we just listened and had our own understanding of the occasion. For that hour and half of the night I felt finally at peace, and I had a moment of pure joy and hopefulness. What the first album reminded me again was that even in the darkest moments when we are hopeless there will always be light. And sometimes we can't live our lives fully in this light because life is not always fair, but we should relish the moments that we do.
This Thursday I am seeing my first solo Disclosure concert at Chicago's Navy Pier. I saw them during Hard Summer 2014, but was distracted by all the other acts that I couldn't focus as much as I wanted too. I have a lot of hope for this concert because I am still struggling to live everyday without my dad, but seeing Disclosure live, and getting to hear songs from their first album as well as Caracal, I can't but feel grateful for what they have taught me.
So thank you Disclosure for keeping me a hopeful person.
Get tickets for Disclosure Thursday, October 15th at Navy Pier here