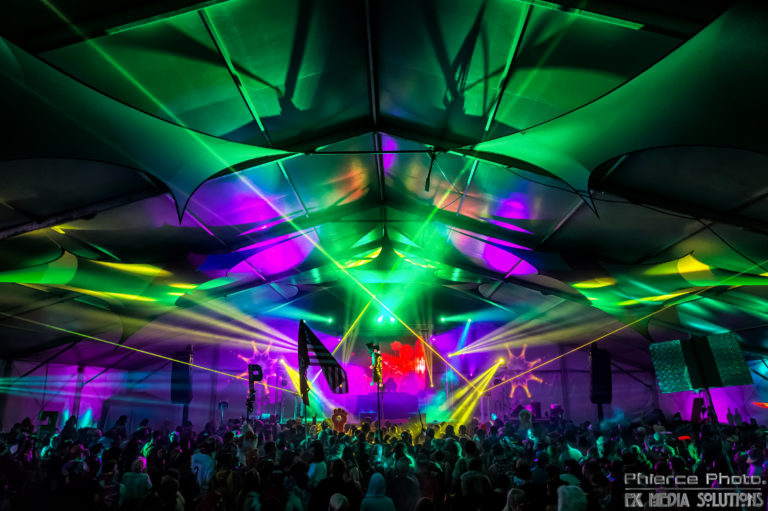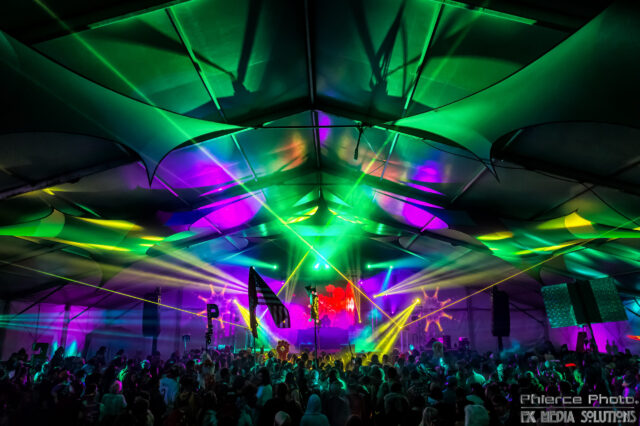 In just a few days, festival goers will storm the gates of Summer Camp Music Festival in Chillicothe, IL  to set up camp for a weekend of amazing music and fun. Each year, the festival has seen growth in numbers of attendees as well as musical acts.
One of the many things to love about Scamp is the diversity in music throughout the festival. On one stage, you can find electronic music while on another, you\'ll find bluegrass. There are jam bands, funk, reggae and the list goes on. Through the different music, attendees unite and it makes for a really awesome weekend.
We know you\'re busy packing but we\'ve put together a list of sets you won\'t want to miss this weekend. Check it out.
1. NGHTMRE
Tyler Marenyi, aka NGHTMRE has been on everyone\'s radar lately. The North Carolina DJ/producer has grown significantly in popularity with hits like \"STREET,\" his recent collaboration with Dillon Francis \"Need You,\" and his self-titled EP.
Find him in the Vibe Tent on Friday at 3:00-4:00am.
2. Big GriZMatik
Big Grizmatik is the collaboration of many music lover\'s dreams. It\'s electronic/jazz/funk/everything duo Big Gigantic with saxophone king Griz and DJ/producer Gramatik. The four musicians hop on stage and deliver the perfect blend of funk, soul and electronic.
Get your funk on at 11:45pm-1:00am at the Sunshine Stage on Sunday.
3. Snails
Snails is know for his crazy sounds with killer bass lines and drops. In the last few years, he\'s grabbed the attention of fans and support from his peers, like the OWSLA family.
He\'ll be on the Starshine Stage on Saturday night from 12:00-1:00am.
4. Excision
Fans of Excision get down and dirty. His music sounds like it\'s straight out of the apocalyptic underworld and it\'s pretty incredible.
Throw your X up at 11:15pm-12:45am on Friday in the Moonshine Tent.
5. Greensky Bluegrass
Break up your day with some good ol\' bluegrass. Michigan\'s Greenksky Bluegrass plays classic Americana with a progressive flavor.
Head over to the Starshine Stage at 9:30-11:00pm on Thursday or the Moonshine Stage at 6:45-8:00pm on Friday.
6. Win and Woo
Straight out of Chicago, Win and Woo is an electronic duo that is soon-to-be on everyone\'s radar. Their hits are pop inspired with pleasant melodies and vocals.
They\'ll be in the Vibe Tent on Sunday from 5:00-6:00pm.
7. EOTO
Jason Hann and Michael Travis from The String Cheese Incident joined forces to create EOTO. For this project, the duo departs from the jam band scene to create live, futuristic music without pre-recorded loops. One thing worth noting is that their lights at last year\'s Scamp were insane. Expect lots of lasers!
You can see them in the Red Barn with Keller Williams at 2:45-4:00am in the Red Barn on Friday night or at the Sunshine Stage on Saturday from 4:45-6:00pm.
8. Sam Feldt
The Dutch deep house producer continues to attract fans with a very unique sound and solid hits like \"Been A While.\"
He\'ll be in the Vibe Tent from 2:00-3:00am on Friday night.
9. Future Rock
If you love synths galore and getting trippy, you\'ll love Future Rock. They somehow combine 70s-sounding music with futuristic vibes.
They\'ll be at the Starshine Stage on Thursday at 8:00-9:00pm or on Friday from 11:00pm-12:30am.
10. Louis The Child
This Chicago-based, teenage duo keeps amazing us. They feed the crowd energy with an array of mixes, from future bass to house and more. Definitely an act you\'re likely to see around all summer.
They\'ll be in the Red Barn on Thursday from 12:45-2:00am and in the Vibe Tent on Saturday from 1:00-2:00am.
If you haven\'t bought a ticket for Summer Camp Music Festival but are feeling spontaneous, get one here. You won\'t regret it!
Photo via Raveo.fm.