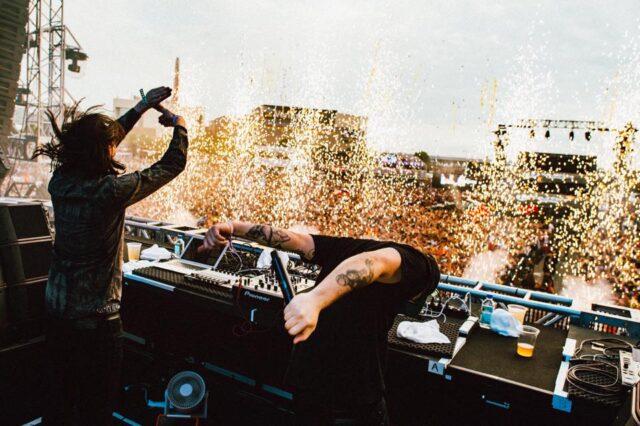 When industry frontrunners and phenomenal producers like Zeds Dead and NGHTMRE combine forces to create a track, the track is bound to be great, at the least.
The parties' first collaborative tune, "Frontlines" featuring GG Magree, which will be enlisted on Zeds Dead's debut album, 'Northern Lights', holds this statement true, as the highly anticipated release has once again demonstrated the boundless creativity these sound explorers oh-so-remarkably articulate.
Guided by the uncanny voice of GG Magree and gradually accumulating tension in listener's eardrums, "Frontlines" detonates the senses and emotions of fans with its breathtaking future-bass driven synths and immaculately high-pitched melodies.
Undeniably a new favorite for respective fans and electronic music lovers alike, we can only hope that "Frontlines" is just at the frontline of their collaborative repertoire.
Both Zeds Dead and NGHTMRE will be on the road this fall to take fans on a landmarking exhibition of their multifaceted talents, so if you see either of the two maestro's marching towards your city, thank yourself later and grab those tickets!