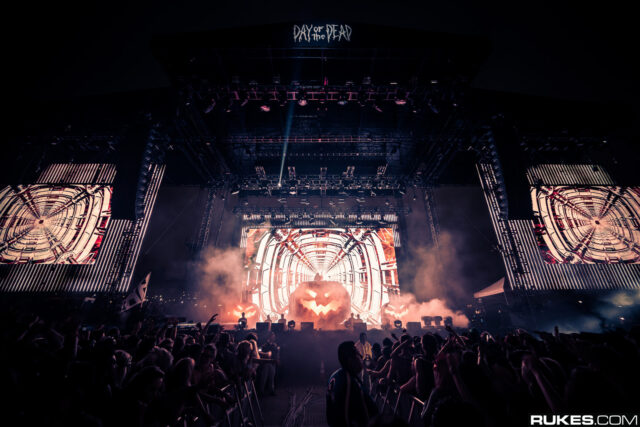 HARD started in Los Angeles in 2007 and has grown wildly successful and has expanded quite rapidly. Aside from Hard Day of the Dead, founder Gary Richards has introduced more events outside of its LA location, including Holy Ship and HARD Australia. As HARD expands, the original LA festivals have struggled to find a permanent home due to recent incidents. In 2015, two women died at HARD Summer, prompting LA county to propose a ban on raves. There have been further fatalities in 2016, worsening the situation.
Though the events' popularity have increased despite these setbacks, HARD Day of the Dead will not be happening this year. Instagram user Vidalia Urrea posted a screenshot of her conversation with Richards, as he confirmed that Day of the Dead will not be occurring. He states, "HARD decided earlier in the year not to schedule it this year for production reasons. Preparing for two festivals at two new locations (HARD SUMMER and HARD Day of the Dead) so close together would have been too much of a strain on their resources."
The founder reports that the decision to not schedule Day of the Dead was made earlier in January, indicating that the hiatus did not occur due to the deaths in 2016. Neither HARD nor Richards have commented further on the issue.