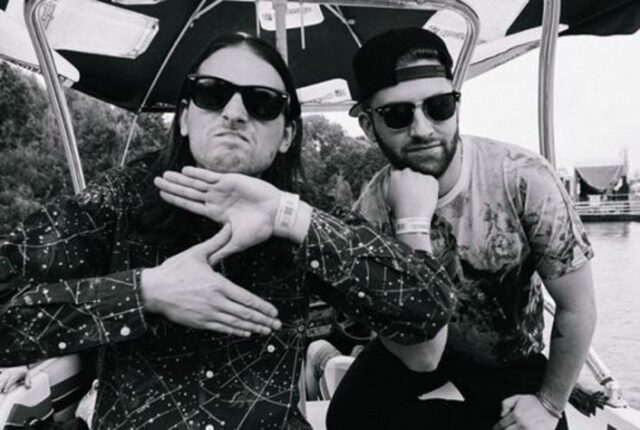 With Zeds Dead\'s first full-length studio album announcement coming in Sept. of 2015, the anticipation has been a little bit too much to bare for the Zeds Dead-icated community. And yesterday proved why DC and Hooks kept us holding on as its release was delayed month after month…after month.
Of course, the two teased their new album accordingly. Prior the full album release, Zeds Dead had shared a diverse collection of tracks off the project including the Diplo dominated collab \"Blame\" with Elliphant, a banger \"Frontlines\" with NGHTMRE, and the ironically-happy-go-lucky \"Too Young\" feat. Pusha T and Weezer\'s Rivers Cuomo.
(Disclaimer: Those of us who\'ve been following the Canadian duo since their hip-hop days know exactly what Zac and Dylan are capable of in terms of genre bending bass noises and having a knack for being on the cutting edge of sonic experimentation).
The new 15-song album, Northern Lights, is as versatile and provocative as it is carefully planned and meticulously crafted. There is something for everyone here. In other words, this is Zeds Dead\'s venture into making a statement in the realm of pop. \'Northern Lights\' not only broadcasts a yearning to push the boundaries of electronic music, it\'s a treasure trove of collaborative and experimental efforts. Brace yourselves because this one takes you on a journey.
You can stream Zeds Dead\'s full-length debut album below, or click here to download \'Northern Lights\'.