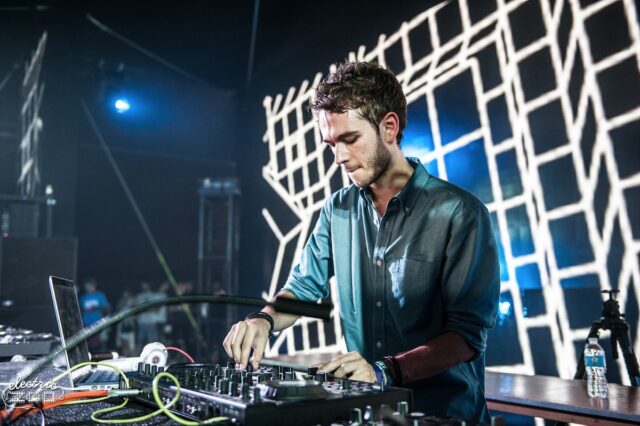 After creating a staple single for an M&M\'s advert, Zedd has officially made his comeback in a big way, teaming up with his new protegé Grey, for an all-new electro single that steers clear of his normal pop stereotypes.
The single, \"Adrenaline\", wholeheartedly lives up to its name. Despite its brief length, \"Adrenaline\" takes listeners on an adventure, with the majority of the single being the build-up that leads you to an extremely explosive drop. Thankfully for Zedd\'s fans, some of his key synth stabs or chord progressions are audible within the track, but fused in a way that creates something unique. Grey, known for their future bass remixes and their work on \"Candyman\", also gave a huge hand into bringing something new to the table, and hopefully as Zedd takes them under his wing, we start to see a bit of that rub off on Zedd as well.
This is a giant change of pace from Zedd\'s recognizable work, and a welcomed one at that. Up until now, a large portion of his recent work has heavily leaned towards the Pop and mainstream listeners, and hopefully this release marks the beginning of a personal goal to begin creating heavier, more complex music.
Zedd & Grey\'s single, \"Adrenaline\", is available everywhere on September 2nd, and you can listen to it below.