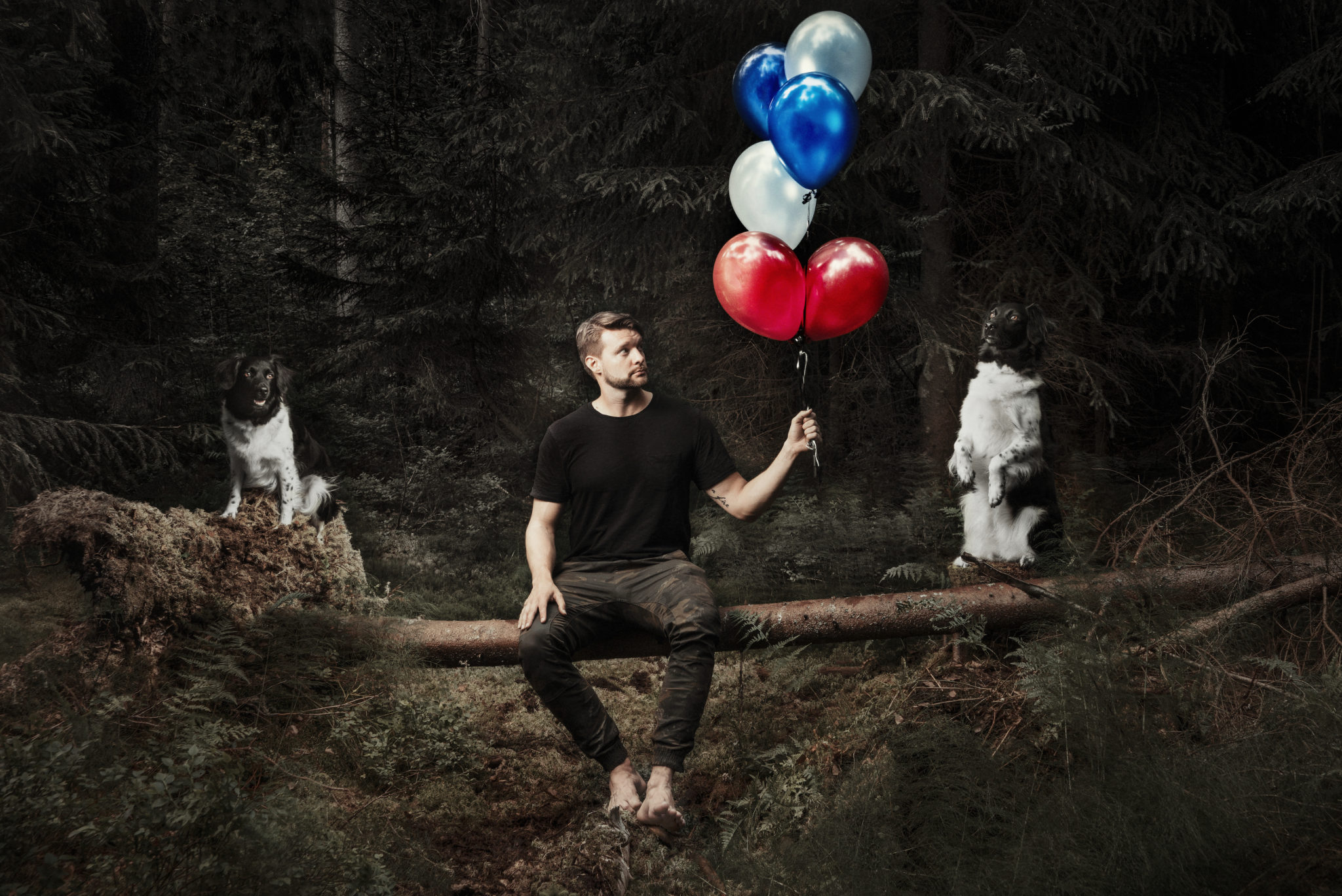 Yotto has solidified his unique and innovative sound with the release of his debut album 'Hyperfall'. The 13-track collection take us through the ecstatic moments and thoughtful reflections that make up life, mirrored in a harmonic, yet bass-thumping mix of impactful music.
The Finnish producer made a splash in 2015, garnering support from the likes of Solomun, Jamie Jones, Eric Prydz, and Joris Voorn. After releasing tracks like "Personal Space", "Wilderness Girl", and "North" on Anjunadeep, Yotto became an instant classic with his euphoric but heavy hitting sound. "Hyperfall" is three years in the making, and Yotto is here to show us his cutting-edge sound.
Yotto describes the record as "generally inspired by the feeling of having lost and found your car keys at the same time," described the artist. "There's drama, distress and deep, profound contemplation mirrored with relief and relentless joy."
Beginning the album with "Hyperfall" is quite like entering into a journey of highs and lows, with an edge-of-your-seat tune that builds up the rest of the album. "Hyperlude", the mid-album track, is exactly what it indicates, an interlude – a sort of decompression with an incredibly satisfying conclusion. "Radiate" follows, and is a showcase of Yotto's classic, upbeat melody that is going to make people just want to dance.
Lead single,"The One You Left Behind" brings us floating synths culminating in entrancing vocals from Iceland's Vök. The song is definitely going to be making waves in clubs and festivals alike. Other highlights include "Turn it Around", "Epilogue", and "Odd One Out", showing us that Yotto can really push the boundaries in music production.
Stream the album below and check out Yotto's massive European, South America, and North America "Hyperfall" tour. There's also a Continuous Anjunadeep Mix for all the Yotto fans that want to relive his past hits!
T O U R D A T E S
Sep 5 – Armando Records, Bogota, Colombia
Sep 6 – Salon Amador, Medellin, Colombia
Sep 7 – La Fabrica, Cordoba, Argentina
Sep 9 – The Bow, Buenos Aires, Argentina
Sep 15 – Ushuaia, Ibiza, Spain
Sep 28 – REV, Minneapolis, USA
Sep 29 – Gold Rush Festival, Arizona, USA
Sep 30 – CRSSD Festival, San Diego, USA
Oct 5 – Motion, Bristol, UK
Oct 12 – Slakthuset, Stockholm, Sweden
Oct 13 – Tengu, Dublin, Ireland
Oct 18 – Paradiso-Noord, Amsterdam, Netherlands
Oct 19 – Cabaret Voltaire, Edinburgh, UK
Oct 20 – Gorilla, Manchester, UK
Oct 25 – City Hall, Barcelona, Spain
Oct 26 – Watergate, Berlin, Germany
Oct 27 – XOYO, London, UK
Nov 14 – Flash, Washington DC, USA
Nov 16 – Bijou, Boston, USA
Nov 17 – Coda, Toronto, Canada
Nov 21 – Bar Standard, Denver, USA
Nov 22 – Commonwealth, Calgary, Canada
Nov 23 – Foundation, Seattle, USA
Nov 24 – Celebrities, Vancouver, Canada