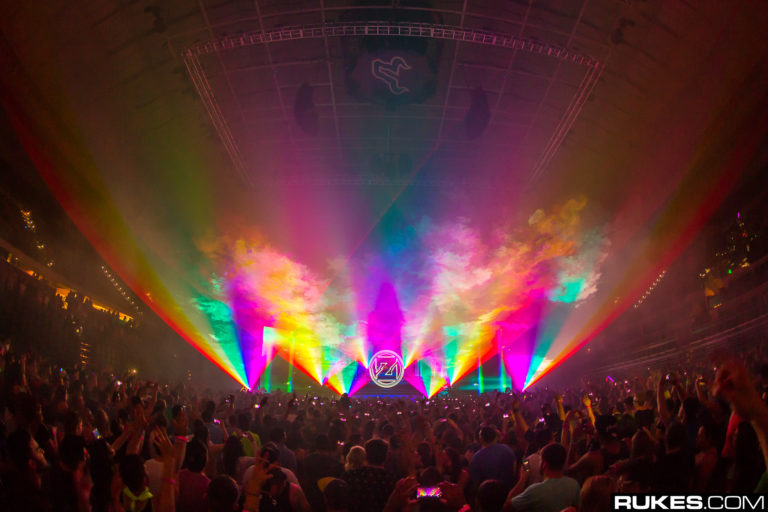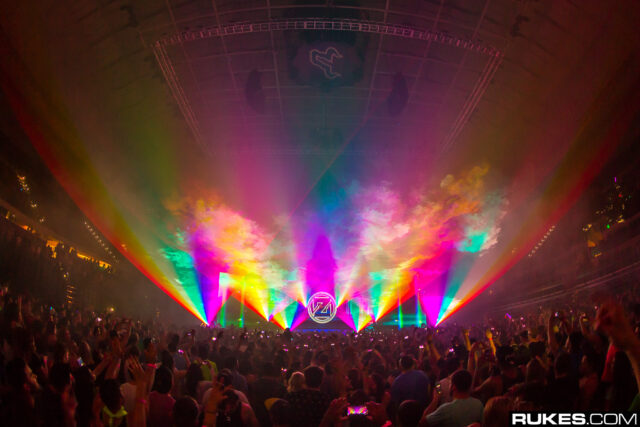 The University of South Florida wrote history on Saturday by hosting ZEDD\'s \"True Colors Tour\" at the Sun Dome Arena on its campus. This was the first time that music artists from the electronic dance music ("EDM") genre played at this venue, and boy was it well worth the wait.
It is no surprise that just like concert venues, college-campus arenas have also started to jump on the latest EDM craze and book DJs to come and play for their students. For instance, Florida International University ("FIU") located in Miami, Florida had Tiesto perform at their homecoming concert back in 2014. In 2013 the University of Central Florida located  (\"UCF\") in Orlando, Florida booked Benny Benassi for their homecoming artist. With the progression of EDM arriving on college campuses, it was only a matter of time until a DJ made his or her way into \"Bulls Country.\"
Once Zedd released his tour dates and I saw the \"USF Sun Dome\" listed as one of the venues I think I actually stopped breathing for a couple of seconds. Not only is Zedd on my list of top five favorite DJs, but he is also known as the "visualizer god". I unfortunately missed his last tour so it was no question that I would be attending this show. The ticket was purchased in a matter of minutes, and the countdown for Zedd began.
Not only was Zedd promising his guests a one-of-a-kind show full of stunning new visuals and blissful music, but he also added a combination of DILLONFRANCIS, Madeon, and/or Alex Metric to the lineup, depending on the city. The thrill for this show was building up at a rapid pace, because if you have ever seen Zedd live before you know that this guy puts his blood, sweat, and tears into his shows. I will never forget the first time I saw Zedd at Sunset Music Festival in Tampa, Florida and he opened up with \"Spectrum,\" and obviously tears were running down my face.
A couple of weeks before the show, I went home to visit my parents. They said they had recorded a Zedd documentary for me because they knew I was attending his show. The documentary was called \"Zedd- Moment of Clarity.\" In this documentary, Zedd shows the world how much passion and love he has for electronic dance music and his fans. I was blown away by how much time he puts into creating his tours for us ravers to enjoy. Zedd cares so much about delivering a mind-blowing show that he spends hours with his lighting and visual guys to make sure the show is perfect. I urge anyone who is a die-hard Zedd fan to take a moment and watch this documentary- it is truly inspirational.
I woke up the morning of the show, and it felt as if I was attending a festival. Pre-show nerves were kicking in and all I could think about was walking into the Sun Dome and seeing a sea of ravers- a scene I thought I would never be able to witness as a student. Alex Metric, DILLONFRANCIS, and a \"special guest\" were also added for the extra support for USF\'s show. The rave tank was chosen, Ubers were called, and just like that our adventure into ZEDD\'s \"True Colors Tour\" started.
The moment I got my ticket scanned, I stepped into an unrecognizable Sun Dome. I saw ravers running with smiles and laughter to get downstairs to the floor seats. Kandi was being traded left and right, and of course shufflers were cutting mad shapes. I had chills for about a good 10 minutes, because I never thought I would see the day where EDM would be welcomed onto this campus. The feels didn't completely hit me until I started walking down the stairs to get to the floor seats.
Once I stepped down the final step, I immediately started running. I heard the bass bouncing off the walls of the Sun Dome and could not control my inner rave self. I saw a stage with LED screens being used and lights hitting the crowd. It was this very moment that I was finally proud to be a USF Bull. I unfortunately missed Alex Metric\'s set, but in no way was I going to miss DILLONFRANCIS.
I finally got to witness a full start to finish set from DILLONFRANCIS and I was impressed. DILLONFRANCIS has his own style by including comical images in his visuals along with exclusive moombahton beats. I found myself dancing along with the crowd and just enjoying life, while at the same time watching the LED screens and laughing along with everyone to his completely original and satirical pictures. This set turned me into such a DILLONFRANCIS fan, and I am already looking up the next time he is close to Tampa, Florida, because I for sure want to vibe out to another one of his sets again.
The next artist that was supposed to be up was the \"special guest\" DJ but for whatever reason, the DJ never showed up. Questions and curiosity started to rise quickly in the crowd, especially because the night prior to his Tampa show, Zedd brought his tour to Orlando and the special guest DJ was Dash Berlin. In all honesty it did not phase me even remotely because I was already thankful for being able to see a Zedd tour production from start to finish. The special guest would have been a great addition, but there were already three DJs playing and I have quickly learned to not sweat the small stuff.
The Sun Dome was pitch black. and then all of a sudden the music started. We officially entered the church of Zedd. \"Spectrum\" was the song that Zedd decided to open up with and I couldn\'t have been any happier because instant Sunset Music Festival flashbacks flooded my mind. Zedd then showed off his massive LED screens, which were even larger than the screens used for DILLONFRANCIS\' set. This production and sound had me thinking I was in downtown Miami looking up at an Ultra Music Festival stage. Zedd truly outdid himself with this tour by including pyrotechnics, lasers, and fireworks. Yes, you read that right- there were fireworks inside the Sun Dome.
Confetti was being tossed in the air and smiles were being drawn left and right from Zedd\'s music and visuals. I now understand why the name of his tour is \"True Colors,\" because the visuals are full of detail and are outstanding. I do not want to give away anymore more details about this tour, because I want you to have the same experience I did and enjoy all the surprises Zedd worked so hard to present to us.  Zedd, of course, ended the show with his remix of the Empire of the Sun\'s song \"Alive.\" Let me tell you, I've never felt more \"alive\" than that very moment.
This was a colossal night for USF because the night finished with no complications before, during, or after the show was over. USF proved itself that we can handle holding a production that big on campus. I see big things happening in the near future with EDM and the Sun Dome. The ticket was a little expensive to almost coming to $70.00 after fees and taxes, but I saw where all of my money went, and this one show was equivalent to a festival production. Honestly, I would pay that same price again with no hesitation.
Here is a short video posted below of this spellbinding night that captures just how beautiful Zedd\'s visuals were.
Source: NP
Photo Credit: Rukes