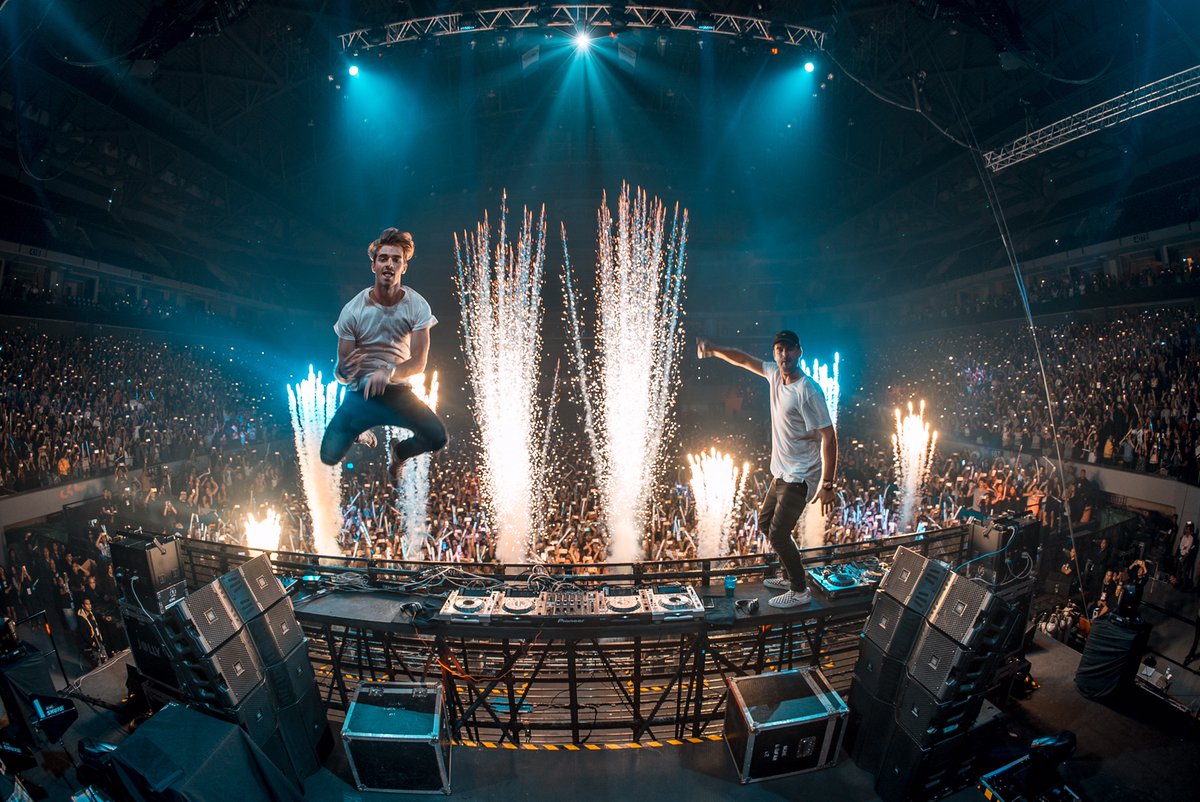 The Chainsmokers are known for teasing poppy unreleased tracks in their live sets, and they are going full force on social media with two highly anticipated IDs in 2017.
The first track, allegedly titles \"Paris,\" was first dropped during their NYE weekend set at LACC. The track features the soaring vocals of French singer Louane and the bouncy, up beat quality we\'ve come to expect from a Chainsmokers anthem.
The second track was featured this Friday on the official aftermovie of Jingle Ball's 2016 installment. Although this ID is still fully unknown, fans are suspecting the new song is a potential sequel to the smash hit, \"Closer\" with Halsey on the vocals.
Check out the new ID at 2:13 in the video below, and scroll further to check out The Chainsmokers playing out part of their upcoming "Paris" track.
*UPDATE: The Chainsmokers have quickly released the full track \"Paris\" ft. Louane, most likely in response to so many copyright concerns from fans posting online. Check it out below.
https://www.youtube.com/watch?v=wWhLvVVvDF4
H/T YourEDM