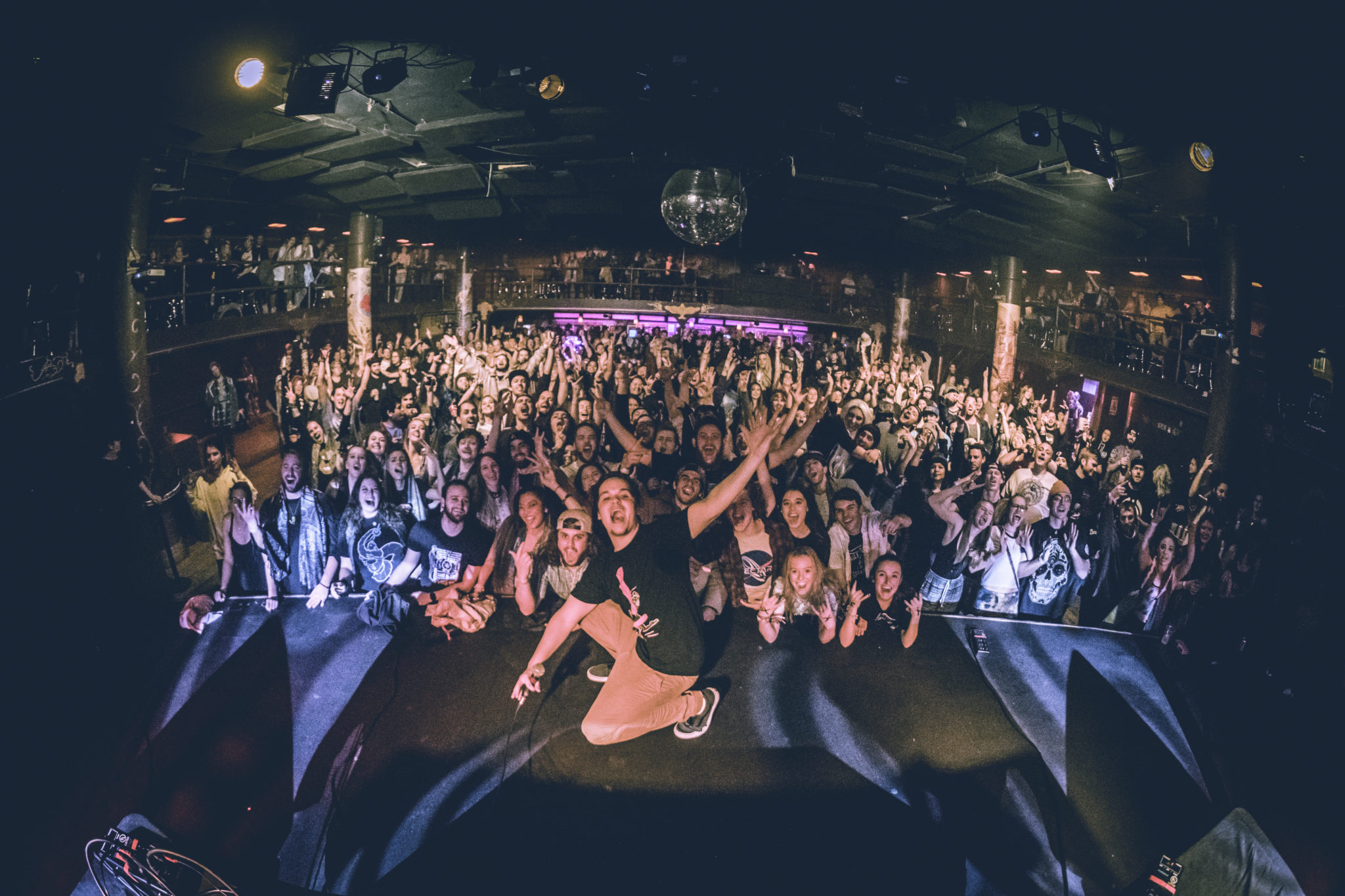 TVBOO, the latest up and comer in the bass music scene is quickly gaining notoriety for his unique approach to bass music. Having performed at Imagine Music Festival, Lost Lands, and most recently closing out the Emissions Music Festival, this eccentric producer from Jackson, Mississippi, showcases his production prowess with rivetting basslines, grimy bass shots, and hard hitting drums. He's also known for connecting with his fans via the trending "TVBOO TALKS" video clips on his social media.
It's not all fun and games though, TVBOO wields his sound in a serious and downright dirty way, creating a unique combination of bass and experimental elements on an epic scale. With the release of his knock out hit "Wook Worm", after dropping the Cult Classics EP released on Outer Realms (Minnesota's label), he has garnered the support from dance music heavyweights such as Alison Wonderland, Subtronics, Boogie T, SubDocta, LSDream, Um.., Liquid Stranger, Jantsen, Klutch, and Levitation Jones to name a few. With a sound that can please both underground enthusiasts and mainstream crowds alike it's no wonder why everyone is so eager for his next release "Skrawberries."
TVBOO's brand new release "Skrawberries" hits you in the chest right off the bat with some serious bass lines, trap-influenced drums, and a sub that will shake the ground wherever it's played. The grimy and grungy atmosphere caters to the dirty bass fan while keeping a notably consistent arrangement built for all crowds. Dive into this bass music heater and find out what the hype is all about.
Follow TVBOOS
Spotify | SoundCloud | Facebook | Instagram | Twitter