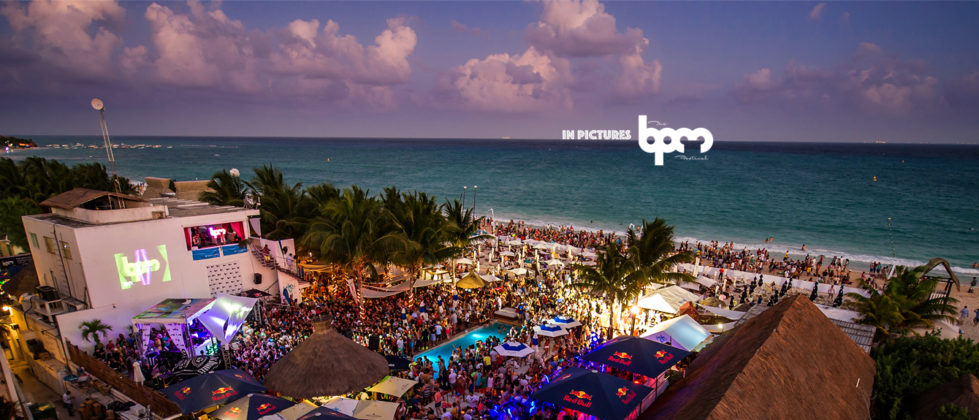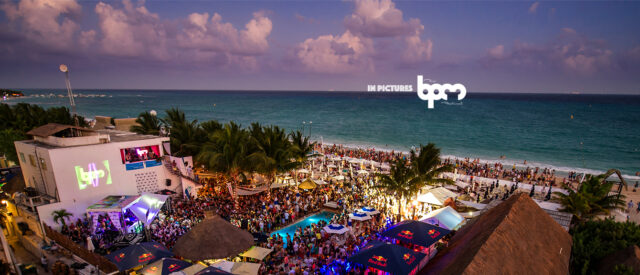 In celebration of BPM Festival\'s 10th anniversary, I put together a list of the top 10 artists to watch in Playa del Carmen, Mexico January 6-13. By no means is this an exhaustive list, as all artists on the lineup are extremely talented in their own unique ways. Artists have been selected not just because I know them or have seen them before, but perhaps because the buzz or hype around them has been large lately (and I have techno-loving friends who helped me curate this list!)
Out of the countless artists that, quite frankly, should just as well be on this list, here\'s my take on the top ones to not miss at the festival.
10. Kidnap Kid
Kidnap Kid is certainly new on the scene, and is generating quite the buzz with his latest releases. The artist has released soon-to-be-classics like \"Moments\" and \"Broken Hearted\", which feature emotional, deep and melodic sounds that are quite unparalleled from anyone else on the lineup. He has also remixed a couple of actual classics, including Moby\'s \"Natural Blues\" He is certainly a rising DJ to watch in 2017, and we can\'t wait to see what the British DJ has to offer during his set at BPM.
Check out some of his tracks below.
9. Guy Gerber
Israeli Producer/DJ Guy Gerber is certainly quite a well-known phenomenon. The artist has toured the world and played countless sets of his RUMORS tour with other techno heavy hitters like Lee Burridge throughout Miami\'s Art Basel, London\'s KOKO club, and Flash Factory in New York. With a vast repertoire of original music and DJ sets, the producer is sure to be a good time at BPM.
Check out his Boiler Room Ibiza DJ set below.

8. Honey Dijon
Chicago\'s very own Honey Dijon is certainly not one to miss. Her signature sound can be heard all over Soundcloud and other media like Resident Advisor, yet it's live where her true prowess and might shine. Her blending of the Chicago bump with more classic low key New York sounds and various European influences (Honey splits her time between New York and Berlin).
Check out her set for BBC Radio 1 below and make sure to support this incredible Chicago talent!
7. Fort Romeau
London producer Fort Romeau isn\'t the biggest household name in Techno yet, but the artist has certainly managed to craft a unique sound that transcends barriers and formulas. From his minimal to house bumping tracks, to his heavy hitting live sets, the DJ displays a wide range of talents that are sure to translate well to a BPM stage.
Check out a collection of his tracks on Soundcloud below.
6. Nic Fanciulli
UK producer Nic Fanciulli\'s name is certainly seen not only on a lot of lineups, but also music projects. From establishing his own label Saved Records, one of the UK\'s biggest dance labels to being featured alongside Guy Gerber and Sasha at \"We Are The Night\", to memorable remixes like his take on Jamie xx\'s \"SeeSaw\", the artist really has it all. His set at BPM is not to be missed, as one of the biggest names in techno takes over one of the biggest techno festivals.
Check out some of his tracks below.
5. Hot Since 82
Veteran British DJ Hot Since 82 has certainly been \"hot\" for quite some time! His unique \"Knee Deep in Sound\" track and series in clubs around the world illustrate his intensity and passion in delivering an energizing and unique set. His quasi-dark techno sound mixed with moments of relief are characteristic of the DJ, who has countless hours behind the decks around the world. If you missed him when he played at The Mid in Chicago recently, make sure you check him out at some point.
Check out his set from Pacha in August to get a taste of what the acclaimed DJ has to offer.
4. Coyu
Coyu is the owner of the label Saura, which has reached number 1 on Resident Advisor and Beatport. With tracks like remixes for the likes of Fatboy Slim (Skint), Joseph Capriati (Drumcode), Pete Tong & John Monkman (Suara), MOBY & Skylar Grey (Little Idiot), and many more, the Barcelona artist has solidified his eclectic sound. Having performed festivals and clubs such as Ultra, Sonar, Ministry of Sound, Coyu is clearly a talent that is in demand.
Check out one of his sets in London below.
3. Andrea Oliva
Swiss artist Andrea Oliva has had quite a successful time recently, having played impressive spots at key festivals like Coachella (USA), Tomorrowland (Belgium), Extrema Festivals (Belgium and Holland), Creamfields (Ibiza and UK). The Swiss Italian talent has been working intensely to follow up his first album with more music, and he is sure to deliver an electrifying, top-notch set at BPM. Just check out this clip from one of his sets below – the crowd is loving it.
Track id: "Scream" on Knee Deep In Sound is out now on Beatport: https://www.beatport.com/release/scream/1837787

Posted by Andrea Oliva "Official" on Wednesday, September 14, 2016
2. Nicole Moudaber
British sensation Nicole Moudaber knew exactly how to differentiate herself from the crowded techno space. Her unique sound and way of being truly convey an aura of passion, creativity, and boldness. Not only does she DJ, but she is an event promoter, record label founder of Mood Records, radio host, and heavy social media influencer, where she shares thoughts with her follower base. The Nigerian-born artist is sure to make waves with her set at BPM this year.
Check out her set at The Lab NYC below.

1. Patrick Topping
The number 1 spot was extremely difficult. Heck, this entire was so difficult to choose due to the plethora of artists gracing the BPM stage with their presence. The number 1 spot has to go to Patrick Topping though, who is quite the force to be reckoned with. The artist solidified his spot as one of the most in-demand DJs in 2015, after his 5th Beatport Tech-House number 1, touring the world\'s biggest festivals, and being recognized as one of Resident Advisor\'s Top 100 DJs. He is often compared to Jamie Jones with his ability to play smooth tracks mixed with dance pumping rhythms that infect the dance floor. The British DJ/Producer is sure to be coming out with new music and content in the near future as buzz picks up.
Check out his Tomorrowland set, one of the countless reasons he made the number 1 spot.

Photo Credit: Resident Advisor/Artist Facebook pages