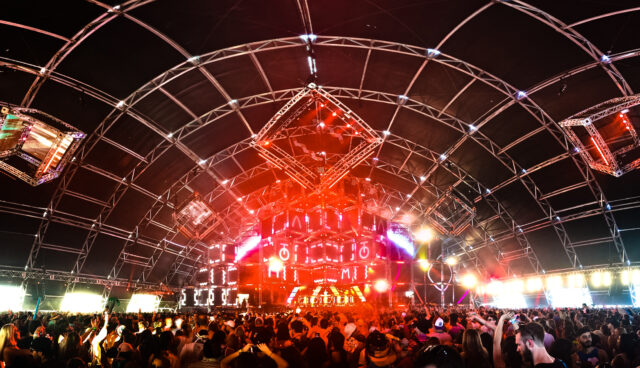 This year the hype for one of the world\'s most renown festivals was real. With 125,000 slots to sell at $399 a pop, people far and wide flocked to the website and cleared those puppies out in three hours. For anyone not used to the scene, this may seem like a blink of the eye, but actually, this was one of the slowest sell outs in Coachella history. This is mainly due to the fact that the grounds and pool itself were expanded to accommodate a larger crowd, so naturally, it was going to take a little bit longer.
You would have to be living under a rock at this point not to know that the Coachella lineup is definitely not something to sneeze at. Dillon Francis continues his climb up the ladder since his 2012 debut at the festival, Madeon and Porter rap up their Shelter tour, Kaytranada is making an appearance for an Soulection heads, supreme chill acts like Tycho and Jai Wolf are gonna hold their own and even Hans Zimmer (yeah, the organ \"BRAAAAUM!\" Inception dude) is going to be pulling off a live setup, maybe like this?
I\'ll just put an obligatory lineup poster down now and let you guys figure out what to do. I don\'t know about you all, but now that scalpers have got a hold of these tickets, be prepared to give as much as $600 to your first born child to try and get through those gates…and I don\'t like kids.