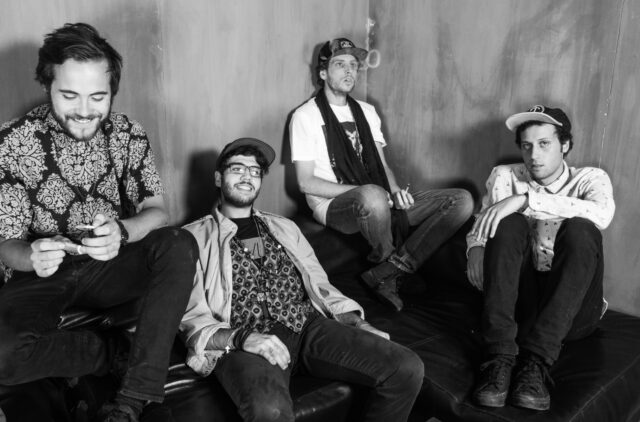 Photo courtesy of: Antonella Alberti, @antodope
If the electro-soul scene has yet to catch your ear, maybe it can catch your eye. Pioneers of future soul jamming, Exmag (Extraordinary Magnitude) and good friend Branx, have a new video out via Thump that shows just how original and groovy they have made their intergalactic genre. The video is a tribute to their friendship and artistic journey experienced thus far as the some of the true originators of electro-soul culture. Posted Thursday, \"MVP\" is the single they are releasing from their soon to drop EP Plants and Animals in which they are bringing their stellar sounds \"back to Earth.\" The video was shot and edited by the musician\'s friend Dan LaDue. Other creatives involved in the project include long time friend Denzell Terrell (D-Smooth) with the lyrics and vocals, along with cameos of performance collabs with close friends Gibbz and Griz, to name a couple. The video, complete with backstage footage and glamour shots from their original Lowtemp Showcase in December 2013, Red Rocks opening performance with Gibbz, Lettuce and Gramatik last May, and the close to home Hudson Music project (and aftershow) from July, among others.
Exmag Brooklynites, Mike Iannatto, Tyler Dondero and Eric Mendelson released their first album on Soundcloud, Proportions (December 21, 2013), under Gramatik\'s Lowtemp label. Funk-soul bother Branx (formerly D. Carls), has been working closely the crew the whole way along but always as his independent act. He released EP Look But Don\'t Touch about 7 months ago. The four are now roommates.
Upon viewing the video, it is undeniable that these guys have modern hip-hop originality with the smooth, timeless style of jazz. From their street style to their verging-on Minnesota niceness, there is nothing less than real about these fellas. Always about the music, always about creating, the most attractive part about them, aside from an abundance of luscious curls and pearly whites, is their obvious authenticity and raw artistry. Keeping their genuine interests as first priority, along with perpetual inspiration from uber-artistic friends, new environments, and deep space exploration, the guys continue creating as a whole culture builds itself around the products of their imaginations.
Exmag will be in the Windy City with Griz on April 17. Don\'t miss this show!
Check out Exmag/Branx Facebook | Exmag/Branx Soundcloud
Source: Thump