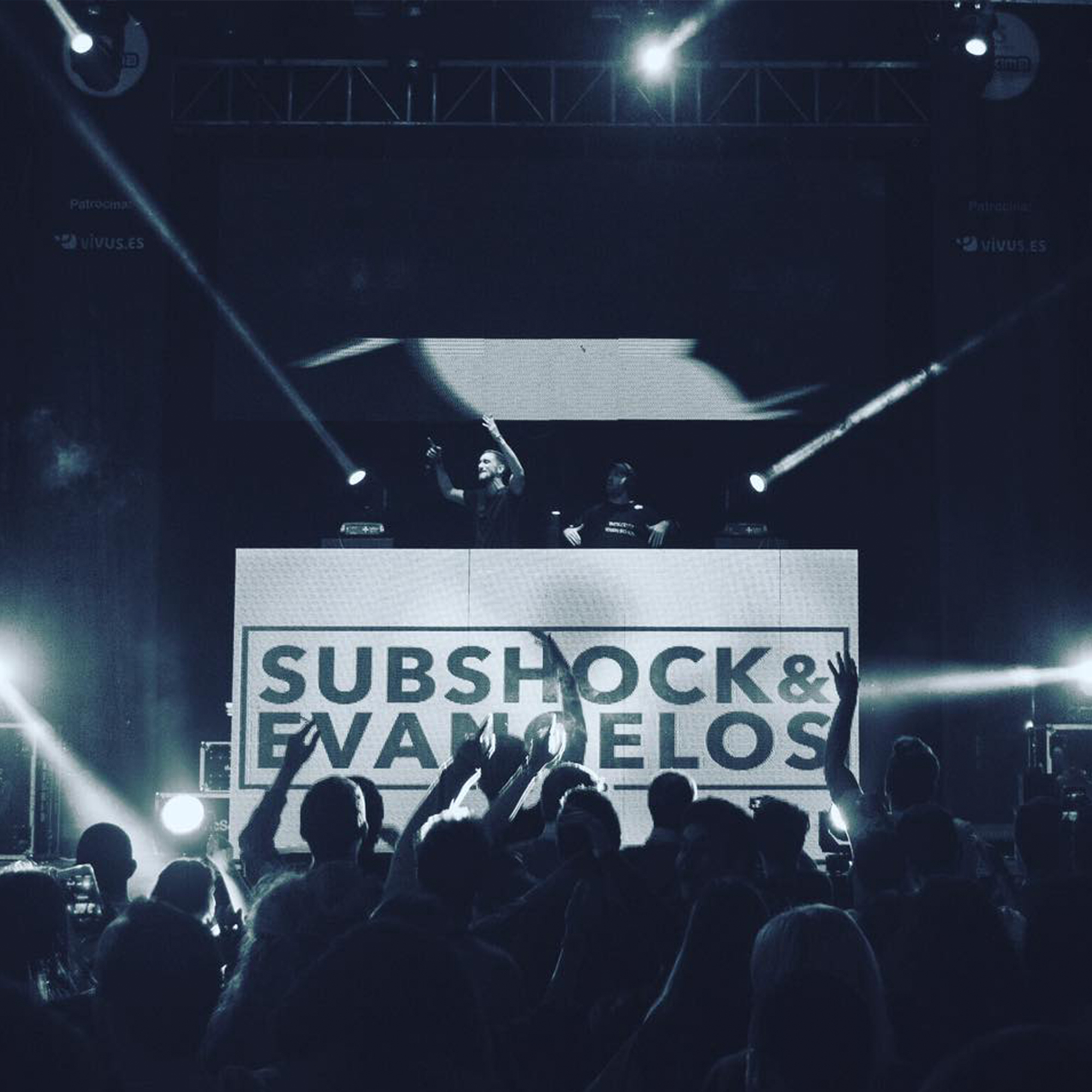 Released on Spinnin' Records, Subshock & Evangelos go head to head with Juicy M to present "Psyhaus." The release – much like the name implies – is a blend of bass house and psytrance, awash with fast driving rhythms, ripping growls, and throbbing basslines. Featuring dark melodies, abrupt transitions, and energetic percussion, "Psyhaus" checks all the boxes when it comes to the development of a unique festival banger. When done correctly, the risk of crossing starkly contrasting genres pays off, and Subshock & Evangelos display flawless execution. As a staple of the global dance music scene, Spinnin' Records has over 23 million subscribers and 13 billion views on YouTube. Under the umbrella of Spinnin' Records is several notable sub-labels including Trap City, HEXAGON, Heldeep, Musical Freedom, and many others.
Owners of DOPE SQVAD Label and hosts of their own party DOPE HAUS, Subshock & Evangelos spearhead the Bass House Music scene in Spain. Though Evangelos was born in Belgium, the two shared many gigs together in Madrid and following a couple of collaborations, they naturally turned into a duo. With more than 35 releases on top labels like Dim Mak, Spinnin' Records, Mixmash Records, Hysteria, Warner Music, Sans Merci, and Parlophone Music, and support from Jauz, The Chainsmokers, David Guetta, Steve Aoki, and many more, Subshock & Evangelos is the duo no one should miss.
Listen to "Psyhaus" below!
Follow Subshock & Evangelos: Spotify – SoundCloud – Instagram – Facebook