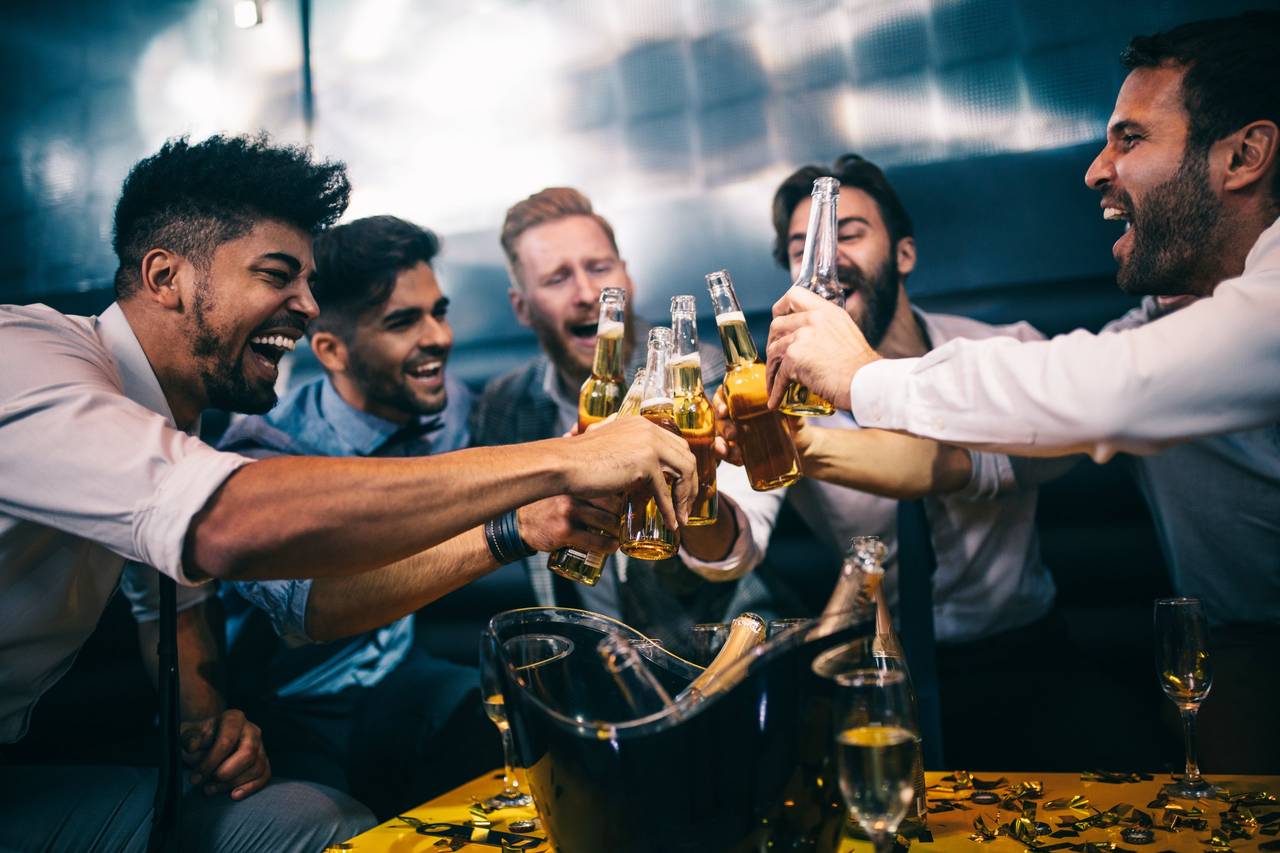 As a Stag & Hen agency organiser I gladly accepted the chance to be interviewed on the topic of Stag groups and the negative public relations and stigma often attached to a Stag Party. Yes, the partygoers can be loud and boisterous but always cheerful while celebrating the Stag's impending loss of being a single man. In my opinion, Stag groups on the whole are generally a bunch of blokes having a great time under the influence of too much booze. A very small minority cause trouble or disrupt the other patrons or visitors in the venues they visit.
• Q: What is the most dramatic moment during a Stag Do you have experienced?
There have never been dramatic moments but minor incidents such as rescuing a partygoer from going to the drunk tank, he was very much intoxicated and got separated from the main group. The local police had no choice but to take him in, luckily I received a call and intervened and the officers were kind enough to let me call one of his relatives to come and collect him. Drunkenness is usually the main factor for giving Stag Parties a terrible reputation but, to me, it's no worse than a wedding reception when the guests have had a few and Uncle Gerry does his Michael Jackson moonwalk impression, drunken but harmless fun.
A Stag group is made up of relatives and friends also differing ages too, so not everyone goes mad with the boozing there are always one or two gents on hand to keep an eye on things, especially the Stag, as according to tradition he must be humiliated and suffer a night of mockery. These humiliation antics can sometimes upset random spectators and that's where 'bad rep' begins, non-Stag Party members don't get it and form negative opinions. Usually, The Stag is out of his skin drunk within 2 hours of partying if he has not prepared well enough for the onslaught.
I think calling for our Ol' Scottish Friend, Hughie, in other words, vomiting (huuuuweee, is the sound of someone throwing up) due too much alcohol and not enough prep work before the occasion is a shocking sight for some. There are penalties for doing so during an activity by the venue managers for this, it happens but soon forgotten when compensated.
• Q: What are the positive aspects of visiting Stag Groups as opposed to negative ones?
There are two or three great reasons why Stag groups can be seen as positive simply by the amount of money they spend day and night compared to regular tourists. The many activities they participate in keeps a lot of enterprises in business such as the airport limo and Party Bus services and often Stag groups opt for sporting activities like white water rafting unlike sightseeing only tourists.
For more information about rafting in Krakow, you can check https://partykrakow.co.uk/krakow-stag-do-activities/wwr-white-water-rafting-krakow
Our average Stag do in Krakow is 14 to 15 people and they must eat, so the local restaurants are glad to see and serve them even if they are a bit loud at times. Definitely, Stag Groups leave a lot more in the local economy than the solitary backpacker or visiting tourist by far.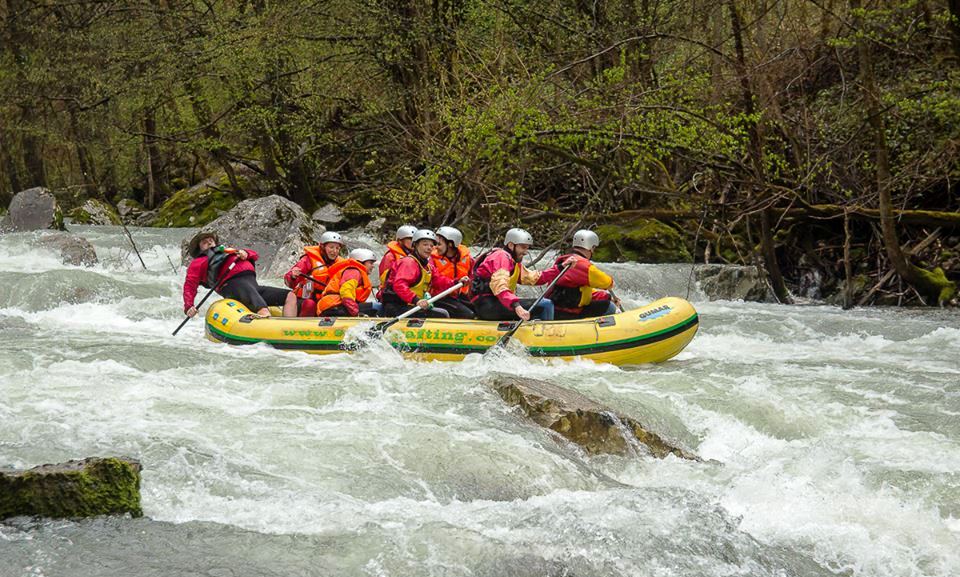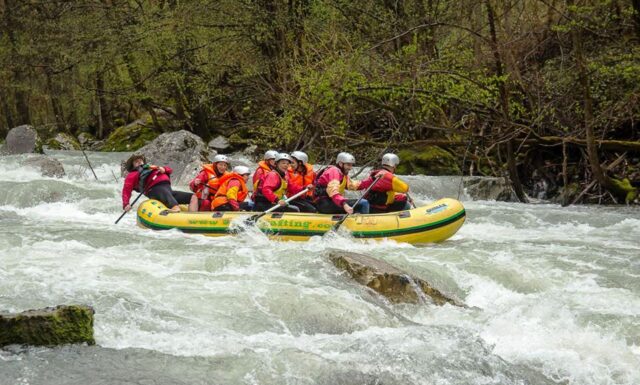 • Q: What advice do you give to visiting Stag Groups?
Plenty, for certain activities the partygoers cannot have alcohol to drink before participating as they will be refused and no refund either. The activities such as the live ammunition shooting range, white water rafting and driving events like off road, go-karts and quad bikes require some restraint on alcohol intake, we can't a drunken Rambo impersonator with an AK47 in hand or a would be Lewis Hamilton off his trolley while driving. I always arrange these events for after midday, so to allow sufficient time to recover from the previous night's partying.
Also, beware of the scams, unfortunately, in large popular cities the rip off merchants are lurking and ready to take advantage of you. Especially if you have had a drink or two. The strip club scam is the worst any partygoer can suffer, as it's a tradition to have a strip act on a Stag Do, groups in an unfamiliar city could easily get ensnared in a dodgy club. Always get an organised strip club visit, no ifs or buts, organised from a dedicated Stag & Hen company. It's funny how this reverse bad rep is never picked up by the media, however, a harmless group of lads wearing brightly coloured fluorescent Mankinis in the city centre almost creates an international incident when the press get hold of it for cheap sensationalism in their newspaper tabloids. The irony is that Olympic athletes wear tight fitting spandex outfits with lunch boxes and cheeky derrieres all on show to the world and we admire them, funny that.
• Q: Do you foreseenew regulations being brought in by local councils towards stemming the behaviour of Stag groups?
No, not at all. Although Stag Parties are well known for drinking they are not the only ones out enjoying themselves at weekends. Students and locals help fill the pubs and clubs too, so I see no reason to curb Stag Party activity in any way, form or fashion. The tradition of the groom spending a final evening with family and friends before he marries is centuries old, in fact, it dates as far back to Ancient Greece, so Stag Dos are here forever and on the increase, bad or good press this pre-marriage ritual is in our DNA and everyone involved benefits from it, even if the partygoers utter those immortal words, 'Never again, I'm never ever drinking like that again.' Until the next occasion of course.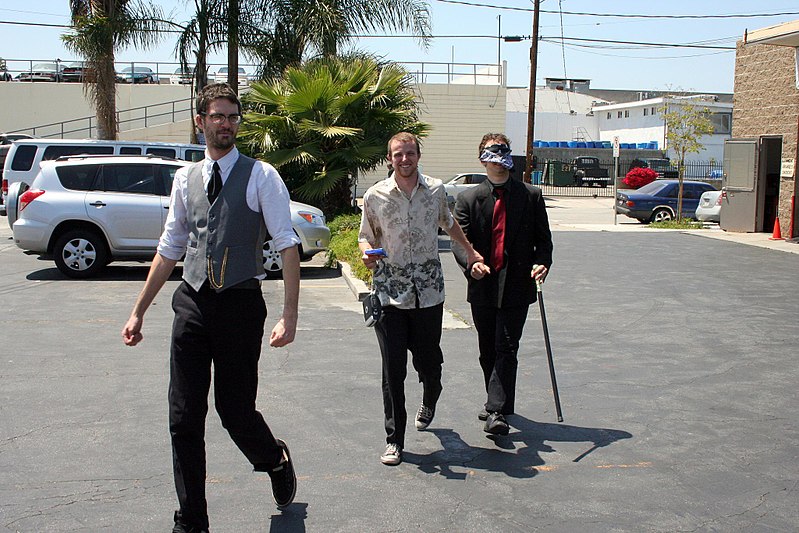 • Q: If you were to sum it up, what would be your fair opinion on the bad reputation of stag groups
In my opinion stag groups suffer mainly from sensationalism of media looking for cheap topics to write about. Maybe 10% of the total number of visitors might deserve a bad reputation, as some do exaggerate with drunkenness or nudity, but 90% behave completely normal, and it is unfair to put everyone into one basket.