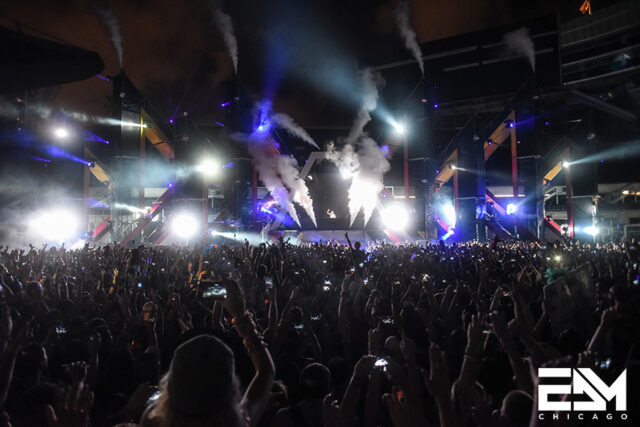 After spending the past 3 years in the heart of Chicago at Soldier Field, Spring Awakening 2016 will make a big move, and will be held in Chicago\'s Jackson Park. The park, which is 11 minutes south of Soldier Field, was just named the new home for the festival, after it was booted from Soldier Field thanks to the Copa America soccer tournament.
In statements to various publications, Chicago Park District spokesman, Jessica Faulkner, confirmed the move earlier today, stating that SAMF was granted a \"\'conditional permit\' at Jackson Park\".
When reached for comment, React Presents, host of Spring Awakening, could not confirm nor deny the announcement, however, stated that there will be an official acknowledgement tomorrow, per Billboard. The dates for Spring Awakening 2016 have yet to be announced, however, seeing that it is in a new venue, it is very possible that it could follow its previous festivals by being in June.
Spring Awakening Music Festival had been held in Soldier Field for sometime now, and many fans were upset that the festival would have to find a new home this year, after the news broke many months ago. In 2015, over 40,000 attendees showed up to party with what could have been their biggest lineup yet.
According to DNAinfo, spokespersons for both the Chicago Park District and SFX Entertainment did not have immediate comments regarding the move. This announcement comes just days after SFX Entertainment files for bankruptcy, and set fans of their respective festivals in a frenzy.
---
Update (2:39PM CST): This article was updated to reflect the change of Jackson Park, as opposed to the aforementioned Washington Park. An official who made the initial comment of Spring Awakening\'s move misspoke.