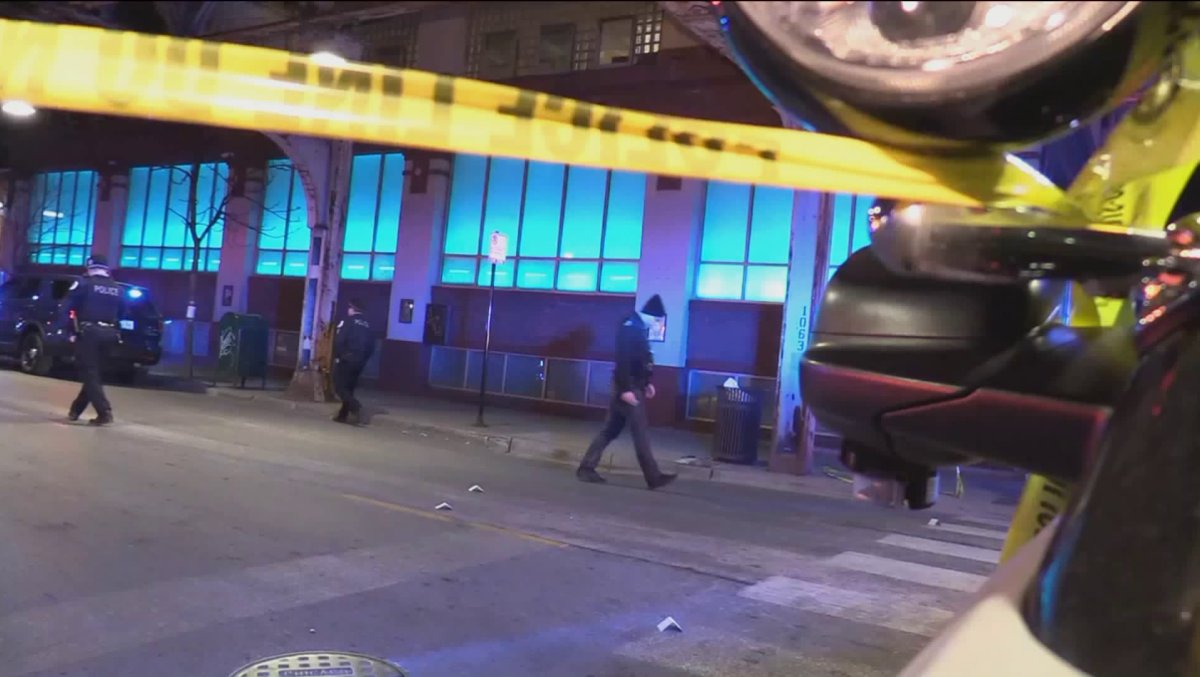 A 28-year-old employee of Sound Bar was killed and another man was injured during a shooting outside of a popular bar in River North Friday morning. 
According to Chicago police, a group of about 15 people were involved in a large fight, when a man pulled out a gun and started shooting.
A bouncer at Sound Bar was struck multiple times. He was transported to Northwestern Memorial Hospital where he was pronounced dead.
The gunman was wearing a green puffy jacket and black hat. No one was in custody and Area Central detectives are investigating.
Source Chicago Sun-Times