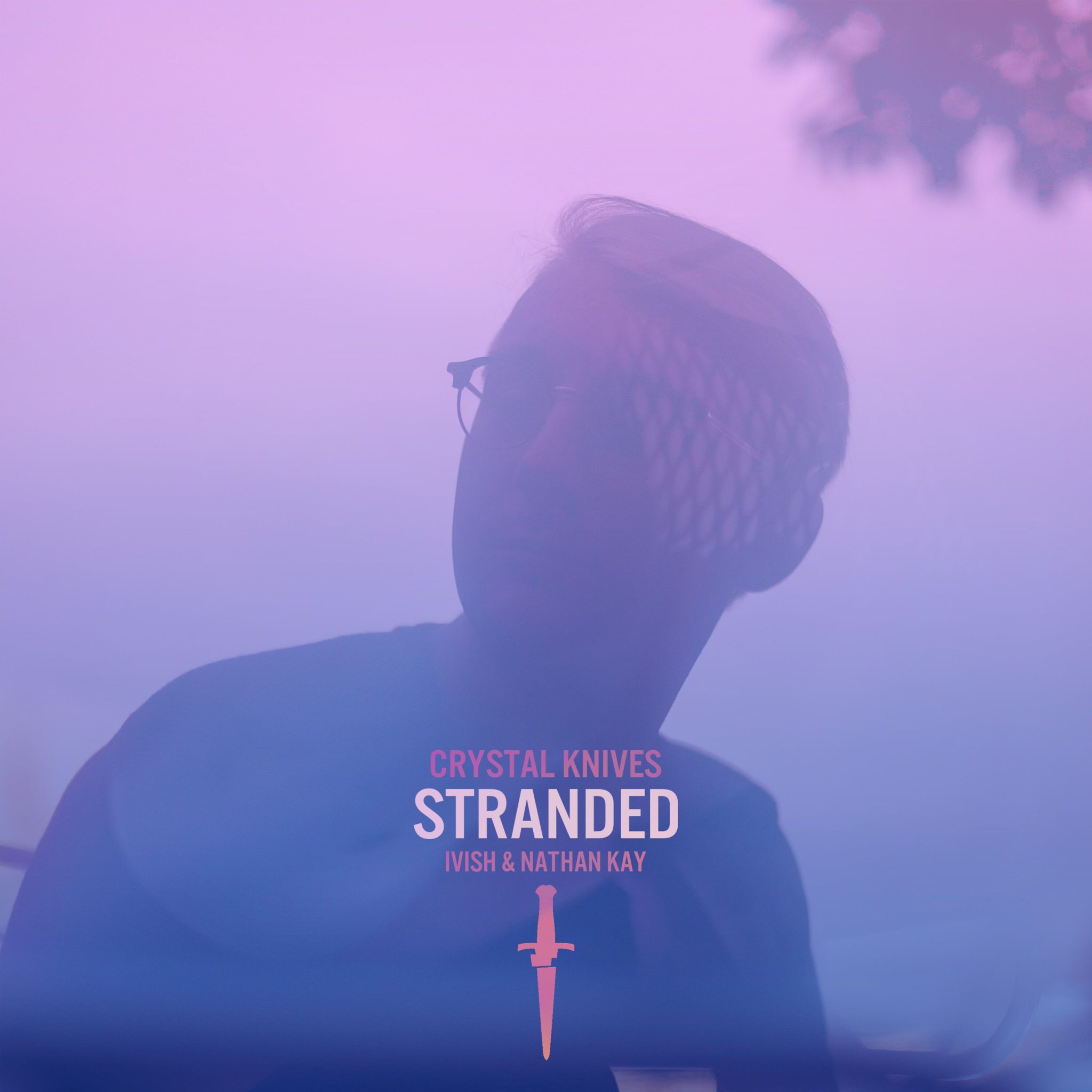 A trifecta of different musical styles and influences have come together on Milwaukee-based producer Crystal Knives' latest track "STRANDED" featuring Ivish and Nathan Kay. The track tells the story of a person, such as an ex or an old friend who likes to start drama just to keep someone around, and describes what happens when finally, enough is enough.
"I like to put myself in weird, unfamiliar situations when it comes to songwriting. I loved the idea of putting myself, Ivish and Nathan together for a session because we all come from three very different worlds; Dance music, urban music and contemporary jazz. We went into the session with no idea what was going to happen and had the entire song written less than six hours later, the energy in the room was electric and I really think that vibe shines through on the finished record." – Crystal Knives
Crystal Knives draws on his roots as a jazz musician, while masterfully fusing those abilities with his current love for electronic and urban music. Crystal Knives could not have picked a better trumpet player for this track than Nathan Kay. Currently studying Jazz trumpet at the Eastman School of Music in Rochester, Kay delivered infectious grooves from start to finish. He was also recently awarded the Nation Trumpet Association's top award for jazz performance. Ivish took care of vocal duty, laying down outstanding verses on top of Kay's horn lines.
These three artists on the rise have come together to create an absolute masterpiece. Watch this space for more from Crystal Knives and his counterparts.