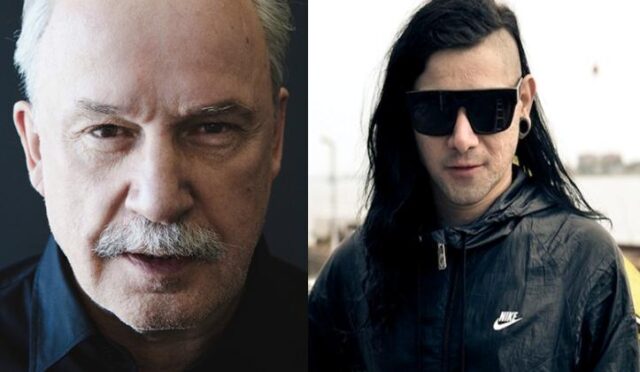 Skrillex fans, get ready to geek out.
In a recent interview with Clash magazine, synth-disco master Giorgio Moroder revealed that he would be collaborating with dubstep king Skrillex on Disney\'s \"Tron\" video game.
Moroder didn\'t go into too much detail on the topic but admitted \"I\'m going to meet Skrillex next week when I\'m back.  We have about five themes, electronic stuff and let\'s see if he\'s interested in remixing or re-working one of the songs.\"  It\'s hard to imagine that this is one opportunity that Skrillex would pass on.
Moroder later revealed that while working on his forthcoming album that is due out later this spring, he\'s also going to be apart of a major movie soundtrack, which he wouldn\'t disclose.  \"I have an offer to do a big movie,\" Moroder said.  \"I cannot tell you what, but it\'s… not a 150 million dollars but a big movie, big production.\"  The 74 year old has composed other soundtracks in the past for iconic movies such as Scarface, American Gigolo, and Flashdance.
---
Source: Billboard