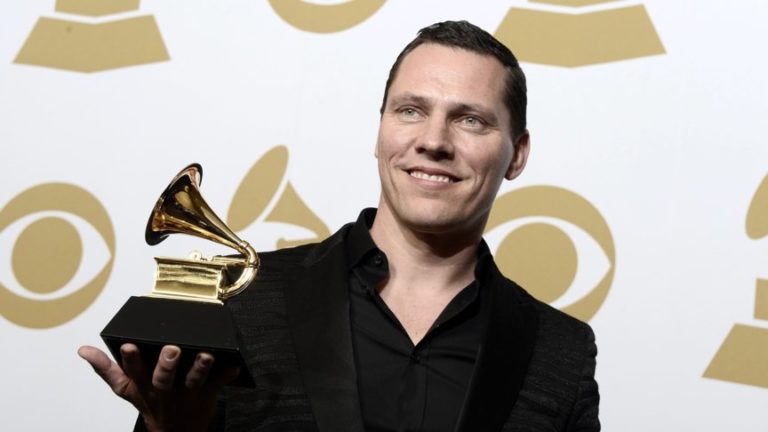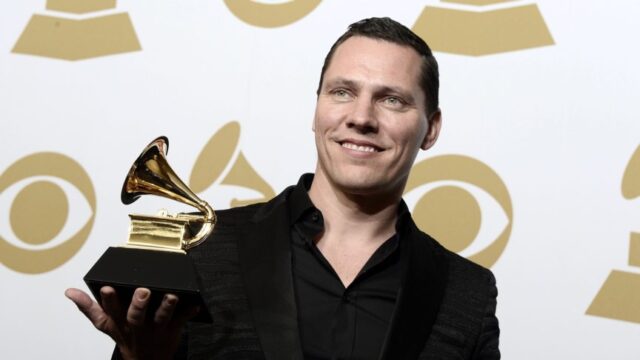 This past Sunday, a humbled Tiësto accepted his very first Grammy award for his \'Birthday Remix\' of John Legend\'s \"All Of Me\" in the non-classical, best remixed recording category.
For those of you who were watching the Grammys, you probably did not see the acceptance speech take place.  This category along with many others are considered \"less popular\" by the academy and therefore winners are announced during the Grammy\'s pre-telecast ceremony which took place at the Nokia Theater in LA.  As Tiësto\'s name was called (using his real name Tijs Michiel Verwest), he made his way towards the stage in excitement while the rest of the audience seemed quiet and unenthusiastic.
While accepting his award, Tiësto began to explain how the track came about saying \"I made this remix last year spontaneously to thank my fans; I made it for my birthday. That\'s why it\'s called the \'Tiësto\'s Birthday Remix.\'  He went on to explain how he gave the track away as a free download on his Facebook (without John Legend\'s consent) and after John heard it, he decided \"Let's make it an official release.\"  He then went on to say \"And that's how this thing came together. And now I'm receiving a Grammy for it. It's unbelievable. Anything is possible nowadays, you know?\"
Tiësto wrapped up his acceptance speech by thanking John Legend for the opportunity, his manager Andrew Goldstone, and the rest of \"Team Tiësto.\"
See Tiësto\'s acceptance speech below.