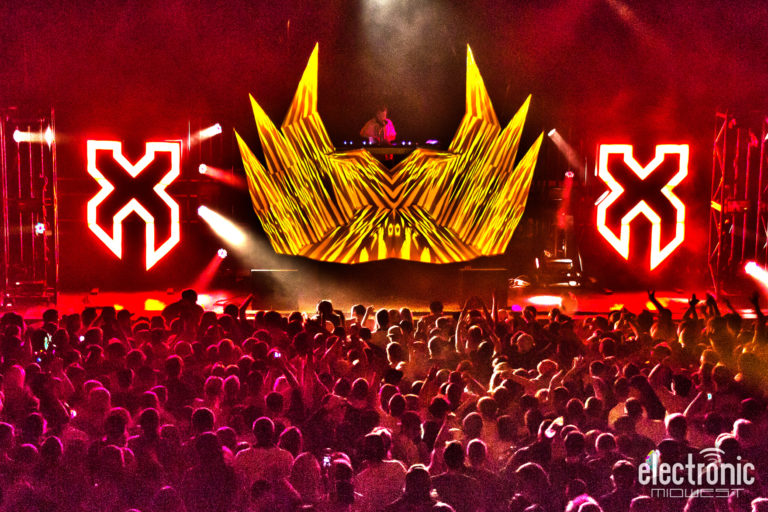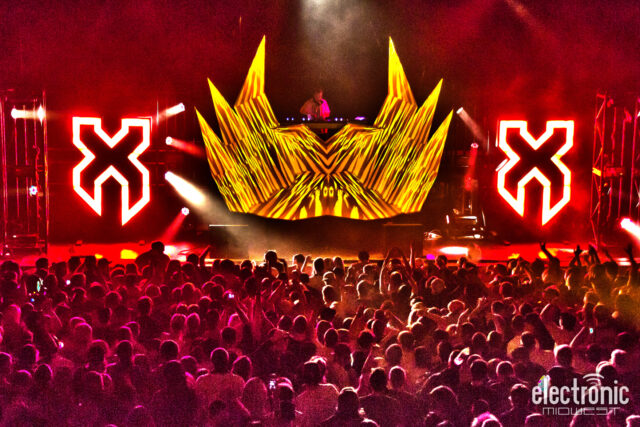 Excision kicked off his 2015 Tour on Friday, January 30th at Concord Music Hall in Chicago. With support from Trollphace and Kayzo, the show was a huge event for Chicago\'s EDM scene this winter season.
After Foxhovnd opened the night, next came a hard-hitting set by Trollphace. Relatively unknown a year ago, Skrillex dropped Trollphace\'s name in a Reddit AMA in March of last year. Since then he has become one of the biggest names in dubstep. He has a very distinct sound that can be heard in his remixes of David Heartbreak\'s \"Rebel\" and YOGI\'s \"Burial\" with Skrillex. The energy never stopped as fans poured into the Concord. Some of the best moments of his set were his unreleased remixes of Dillon Francis & DJ Snake\'s \"Get Low\" and Zeds Dead\'s \"Lost You\". Keep an eye on Trollphace this upcoming year as his style of dubstep will only become more popular.
At 11 o\'clock, Kayzo took over and delivered a blend of dubstep, hardstyle, and whatever else he wanted. Kayzo was clearly having as much fun as the crowd was during his set, jumping up and down and getting into the music. He\'s the type of DJ that plays whatever he wants, including Sun & Moon by Above & Beyond, which surprised a lot the hardcore bass music fans in the audience. The second half of his set consisted mostly of hardstyle and Kayzo originals, some of which can be found in his Metronome Mix for Insomniac Events.
Next, Excision took the stage at around midnight. The Concord, with a capacity of around 1,600, is small and unable to hold the full Executioner stage. However, Excision\'s stage presence and the impressive visuals behind him made up for it. He\'s releasing his new album on February 3rd, and previously stated that he would be playing every song from the album in Chicago. It\'s different than the traditional dubstep that Excision fans love to hear, but the concert was just as great. Some of the new songs are dubstep and hardstyle influenced, which fit in nicely with the other performers that night. However, some of the best moments of the show was when he played throwbacks like \"Headbanga\" and several Destroid songs and remixes. There were several conversations among people in the crowd comparing his set to last year\'s Electric Forest. Playing the Triploee Stage until after 3 A.M., the show last night was much different compared to that.
Although the tickets said the show would end at 1, Excision played until nearly 1:30. If you\'re interested in catching him at one of his upcoming shows, such as March 27th at The Rave, go here. Be sure to check back on our site and Excision\'s Soundcloud for the new album.
Photo Credit: Electronic Midwest