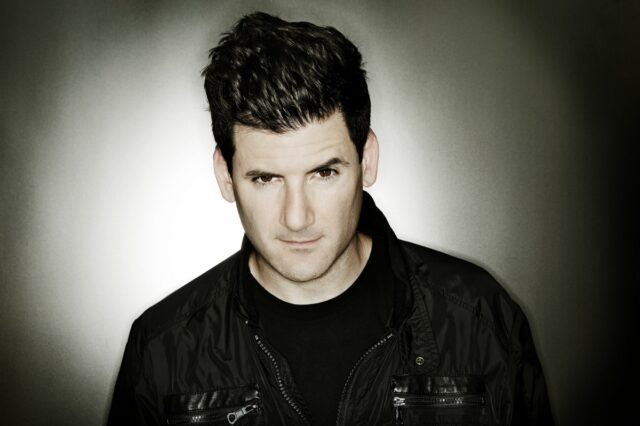 G-House star Destructo brought his Ship 2 Ship Tour to The Mid on Friday, February 6th. With support from Anna Lunoe and T.Williams, the show had an impressive lineup of house music.
Starting the night was resident DJ Zebo, proving once again that he is one of the most talented local DJs. I have never seen two Zebo sets that were even remotely the same. Zebo\'s set mostly consisted of deep house, along with some g-house and songs by local artists such as Trentino and Alejandro\'s \"Work\" remix. Zebo had the dance floor filled early.
T.Williams started at midnight, and was much different than Zebo. T.Williams played almost exclusively deep house, and the crowd was vibing. Anna Lunoe came next at 1. The talented DJ has a very unique style; someone I met in the crowd described her as a \"female AC Slater,\" which I found to be a pretty accurate description. Both DJ\'s sets flowed nicely and they played very few tracks that I recognized, which I enjoyed.
Destructo closed the night, playing until 3:30. The 44 year old Gary Williams, better known as Destructo, is the founder of HARD Events, the concert brand responsible for festivals such as Day of the Dead. He is one of the highlights of the recently announced Holy Ship! lineup. He plays two sets on Thursday, including a 5 AM-8 AM closing set titled \"The Sermon: Sunrise Set.\" He\'s also hosting a stage on the ship all day on Friday, where a b2b set with Tchami has been announced. His West Coast EP features YG, Too $hort, Ty Dolla Sign, and more; I\'m surprised the album isn\'t more popular. Destructo\'s set at The Mid was awesome. With girls filling the stage behind him all night, Destructo played a killer set of G-House and chill vibes. The highlights of the show were definitely when he dropped some of his most popular songs, such as \"Dare You 2 Move,\" \"Party Up,\" and \"Higher.\" He had the whole venue signing along and having a great Saturday night.
Photo Credit: Electronic Midwest