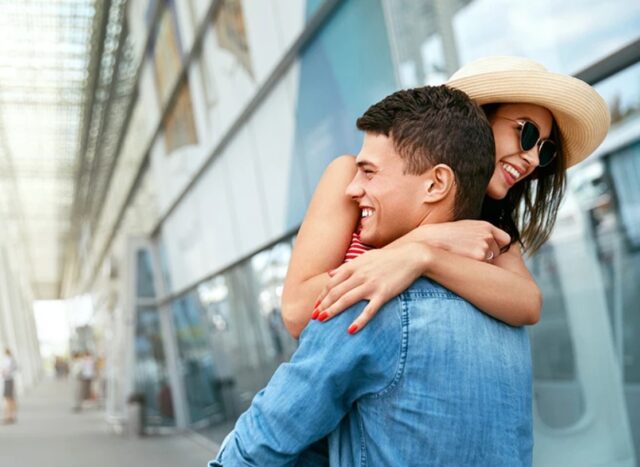 Long-distance relationships are always difficult to handle. Due to such a long distance, you often cannot understand your partner's problems, and both of you end up in a quarrel. You start to feel that your partner is going away from you. Due to unresolved issues, you will feel like both of you are drifting apart emotionally. You will also feel that the spark between both of you is dying out.
It is very important to keep the fire alive between both of you. Even if both of you are millions of meters away, all your sweet and bitter memories should keep you both going on. But to spice up things, even if you are away from each other, there are many things you can do together. This will make you feel that you are close. Love will give you hope and the best feeling in the world, so keep it alive. If you want to revitalize the fire in your relationship, some of the tips are:
Do things together
Even if both of you are drifting apart due to distance, this will not keep you from doing things together. You can do many things together like watching web series, movies, etc., you can form a party in the entertainment sites and watch movies and series together while chatting.
You can play video games together. Many women and men love the recent video games or mobile games like World of Warcraft, PubG, Clash of Clans, etc., where both of you can form a team and do the activities together while chatting or video calling each other.
This will help you to know your partner in the video gaming field. You would know about the other side of your partner. This will allow you to know your partner differently.
Send letters
Sending you partner letters is the best way to express your love. Even if you have emails and access to modern-day technology, sending letters is the best way to show your emotions to your partner. Sending letters is a very old way of communication. But, old methods will always be memorable. Receiving letters and reading them would give your partner joy and make them emotional. This is one of the best and romantic ways that will make your partner feel special.
Give surprises
Every person loves surprises; you can give surprises to your mate by sending gifts or just showing up in front of them. Surprises are the best way to astound your partner and give them the best feeling in the world. Living in another city or country is very difficult for your partner. Coping with the environment is very difficult. Your surprise will make them emotional, and your gifts will show them your concern and your love. You can book a place and spend romantic time with your partner.
Video call each other
The finest way not to feel lonely is by video-calling each other. In LDR, the best way to feel together is by virtually calling. It is one of the best ways where you can see each other and feel the presence. You can do activities together through video calling, know about your current situation, see your partner, and communicate effectively. These are some of the finest moments in your life.
While video calling, you can play many games. There are many online games that will give you the best time. You can also invite your friends and play various drinking games. You can both spend the most exciting and fun night together with all your friends.
Use various Applications
You may use the various couple apps that are available online. You can excite your relationship by talking dirty and igniting sexual flames and desires. You can also use nude cam websites like www.asiancams.xxx. These websites will help you to excite your partner and enjoy their fantasies. Through these sites, you will get the opportunity to video call each other and spend an exciting time with each other.
These sites will create sexual tension between you and your partner. So, you can convince them and join the sites together.
Stay connected
In long-distance relationships, it is very important to stay connected with each other. Technology has given you millions of opportunities to stay connected. You can use numerous social media sites like Facebook, Instagram, Twitter, etc. The Internet has given you many options. You can even create chat rooms that will be secret, and no one can enter your privacy. You can check those sites out and try them out to gain experience.
Virtual date nights
Even if you cannot go on a physical date night, you have your phone and laptop. Arrange for a romantic visual date night. You can create a romantic atmosphere in your room. You can use dim lights, favorite food, candles, flower petals, and all the things that are special for date night. You can organize all this stuff together and make your virtual date night very beautiful.
You can call your partner through Skype or Google Meet, so you can see each other and talk about all the romantic things, your day in the other city, how your work was, and how much frustrated you feel as you cannot see each other. Share all your feelings as you do on actual dates.
Conclusion
You will find it very difficult to cope with the distance between your relationship. But if love is true, no distance matters between you and your mate. You can use this opportunity to explore yourself without them. Use this opportunity to know yourself without them. But at the same time, keep in contact with one another and use various methods like video calling, sending pictures, and talking about your daily life.
You can give your partner a complete feeling that you are always with him or her even if they are far away. This feeling will make them secure and happy that you are always with them, and no matter how much you quarrel or go away in different cities, you are still together.