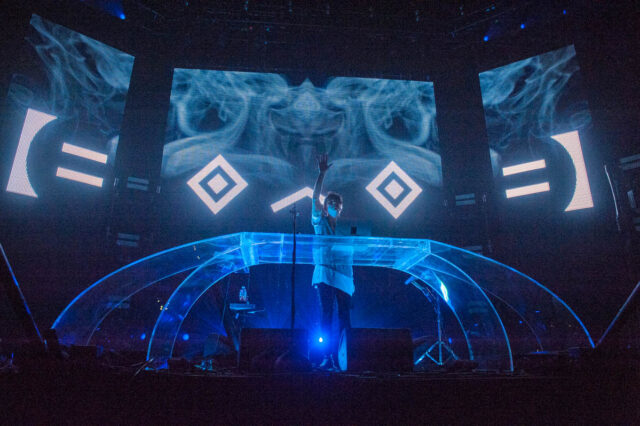 The uniqueness of Porter Robinson\'s Worlds tour has catapulted the artist into critical acclaim. For those that have seen the light shows and imagery conveyed by the DJ/producer, it is truly a magical experience. Recently, Porter decides to take it a step further and revamps his set at Okechobee Music Festival this past weekend.
The following are the changes that have occurred, courtesy of Porter\'s subreddit:
Sad Machine – Ocarina lead is back
Unison – Shelter melody played during drop
Fresh Static Snow – Pixel lead from Spitfire played during 2nd drop
Fellow Feeling – Shelter played during the vocals along with Shelter visuals
Hear The Bells – Plays the lead more in the second drop
Lionhearted – Plays the drop lead more
Shepherdess – Porter sang a bit of Shelter
Flicker – The Glory drums during the Astre remix
Goodbye To A World – Great Fairy Fountain Theme is back
Check out the video set below!