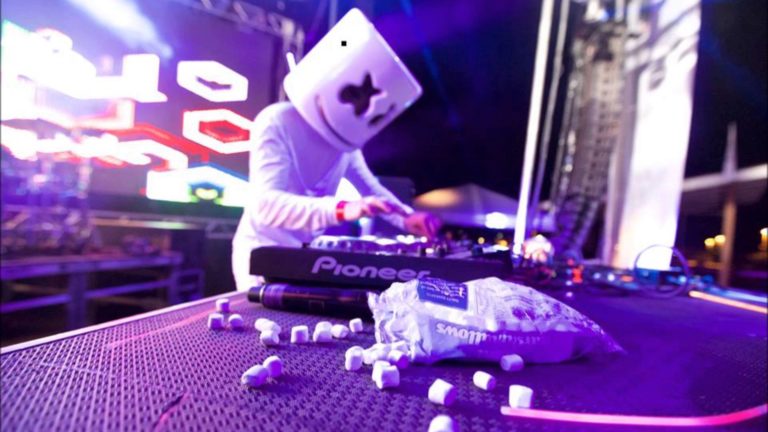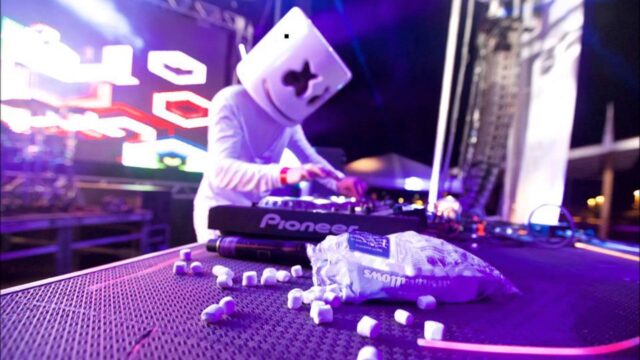 After multiple theories and longstanding debates, some ripped jeans and a tattoo slip may have proved to us that the DJ/producer known as Marshmello may just in fact be Chris Comstock, better known as Dotcom.
Lets take a look back to June of 2015: in an interview with Katie Couric, Mr. OWSLA himself Skrillex referred to the mysterious Marshmello as \"Chris.\" That of course lines up perfectly with the Dotcom suspicion, as his real name is Chris. On top of that, Marshmello belongs to the OWSLA label, so who would know his true identity better than the head of OWSLA himself, Skrillex?
Even after Skrillex slipped up and referred to Marshmello as Chris on television, Marshmello chose to keep his helmet on and continue hiding his identity. Recently, a photo has surfaced showing a masked Marshmello pouring a bottle of champagne. Here\'s the kicker: if you look closely at the photo, you can see a red tattoo on Marshmello\'s right leg. When compared side by side to an older photo of Chris Comstock, the tattoos on that same leg are surprisingly similar.
Marshmello, Dotcom, Chris, whoever you are, your music is fantastic and we over at EDM Chicago would love to hear more of it…whether or not you choose to take your helmet off.