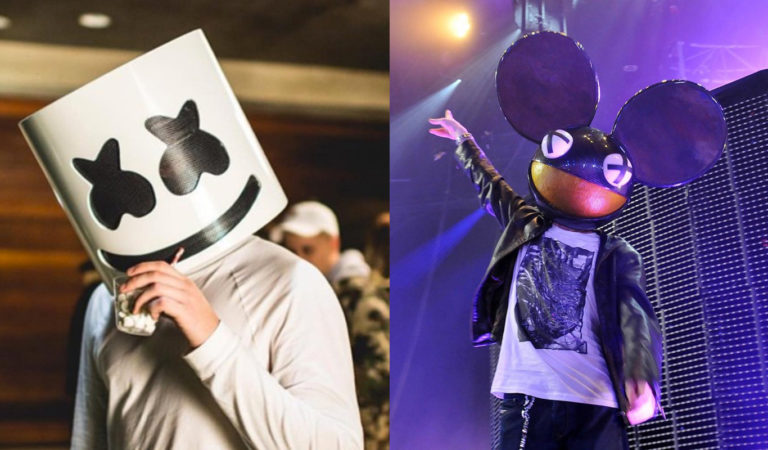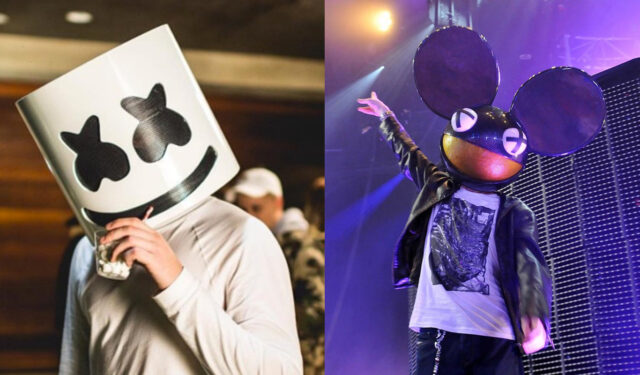 We are only one day into the New Year and we already have twitter drama on our hands, as the Deadmau5 vs Marshmello controversy continues into 2017.
Except this time, it\'s more so of the Mellowing complaining about Deadmau5\'s performance at Decadence Arizona this past New Year\'s Eve.
When the Decadence festival organizers announced its lineup where Deadmau5 was scheduled to perform right before Marshmello, the electronic music community was in full anticipation of the potential dispute that would undoubtedly rise, given the history between the two.
Deadmau5, the unorthodox non-mainstream artist he is, presented Decadence fans with a techno-infused set with masterworks like his own \'Imaginary Friends\' and Maceo Plex\'s \'Solar Detroit\', which apparently was presumed by the Mellogang as \"boring\".
The dissatisfied Mello fans took to social media to complain about the Mau5head\'s performance with all sorts of negative comments, stating that his set was \"garbage\", \"75 minutes of bullshit\", and countless more.
Joel Zimmerman, the no-f**ks given humanoid he is, hilariously hit back at the ridiculous outrage with his classic sarcastic humor, once again reassuring the dance community that he really does not give a f**k what you have to say about him.
Will the Mau5 v Mello beef ever come to rest?
Perhaps acknowledging that not all great electronic music is rap verses over trap beats and heavy drops would be a step in the right direction.
Check out the thread of tweets below.
@deadmau5 thanks for performing at decadence!! No idea how I\'d go pee if Mello and porter were back to back ?

— Ethan James (@ethanjames26) December 31, 2016
@deadmau5 marshmello was the only reason people stayed for your terrible set?? #why \"75 minutes of bullshit\"

— Meghan (@megsta13) December 31, 2016
Who knew @deadmau5 sucked so much, can you play something good? Thanks..

Whole entire crowd at decadence

— Dakota Templeton (@dak_is_back) December 31, 2016
It literally felt like I was in an elevator half the time @deadmau5 was playing last night..

— Shaggy (@iam_amess) December 31, 2016
apologies to everyone to had to listen to actual techno. next time i will play lil yachty vocals over dope trap beets for you and your fam

— dead mow cinco (@deadmau5) January 2, 2017
alternatively…. you could… just stay the fuck home and realize, not guess, that i dont give a fuck. you bunch of fucking crybabies.

— dead mow cinco (@deadmau5) January 2, 2017
as for the REST of you…. thank you for letting me play what i love, and know that i put a lot of consideration into that. 😀

— dead mow cinco (@deadmau5) January 2, 2017
i can deal with tears over \"ghost n struff\" vs. \"alone\" … but you cant fucking sit there and say Maceo Plex\'s Solar Detroit is \"weak fam\"

— dead mow cinco (@deadmau5) January 2, 2017
oh im not. ill GLADY take their fucking money. Cry all you want. your tears pay for this career. The appreciators and fans get rewarded. https://t.co/gE7n0q7Vjd

— dead mow cinco (@deadmau5) January 2, 2017
Deadmau5\' NYE tracklist:
deadmau5 – Imaginary Friends
Noir & Olivier Giacomotto – Reste(Raxon Remix)
deadmau5 – Avaritia
deadmau5 – Three Pound Chicken Wing
deadmau5 & Kaskadeft. Skylar Grey – Beneath With Me(Acappella)
deadmau5 – FML
deadmau5ft. Rob Swire – Ghosts 'N' Stuff
Guy Mantzur & Roy Rosenfeld – Systematika
Tony Rohr & Layton Giordani – Careless Suggestions
Raito – Elevation
DJ Deep & Roman Poncet pres. Adventice – Chop Chop
Inner Universe – Ghost In The Shell
deadmau5 – Sometimes Things Get, Whatever(Acappella)
Jay Lumen – LondON
Maceo Plex – Solar Detroit
Morgan Pageft. Lissie – The Longest Road
deadmau5 – Polaris
deadmau5 – Strobe
deadmau5 – No Problem