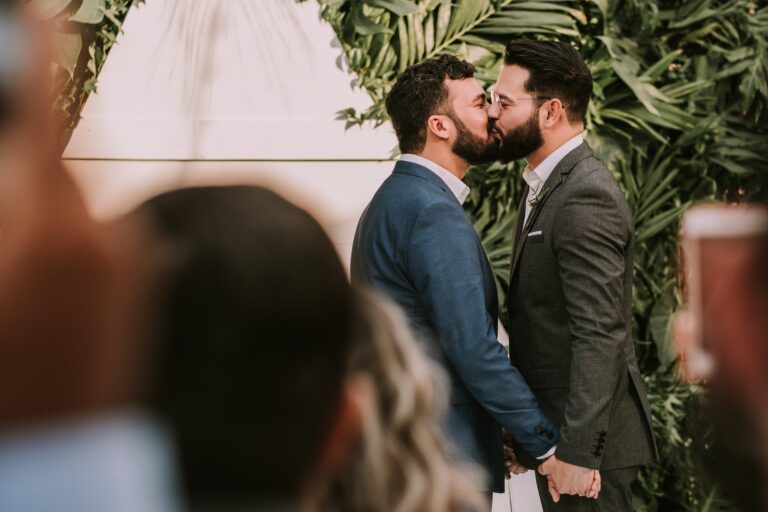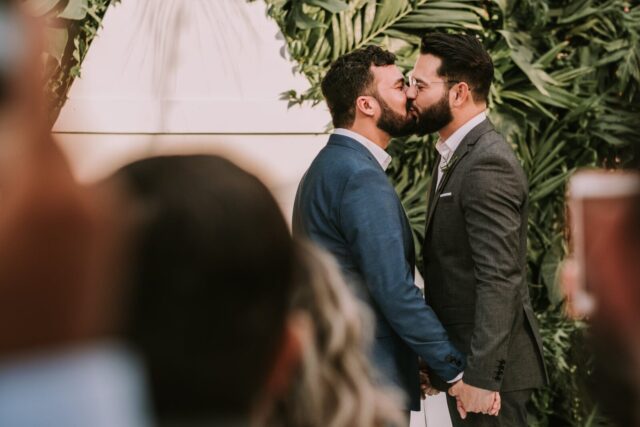 The long-awaited legalization of same-sex marriage by the Supreme Court has been an incredible milestone. In all 50 states, LGBTQ marriage is now legal. Being queer, now you have the right to marry the love of your life.
Despite aiming for your ceremony to be unique, in essence, planning an inclusive wedding is almost identical to heterosexual weddings. That has been the whole purpose of marriage equality.
Planning a wedding is very exciting and has fulfilling moments like having to spend quality time over cake tasting, trying out wedding outfits, and many more! Here is a complete guide to planning the ultimate LGBTQ wedding of your dreams.
The Proposal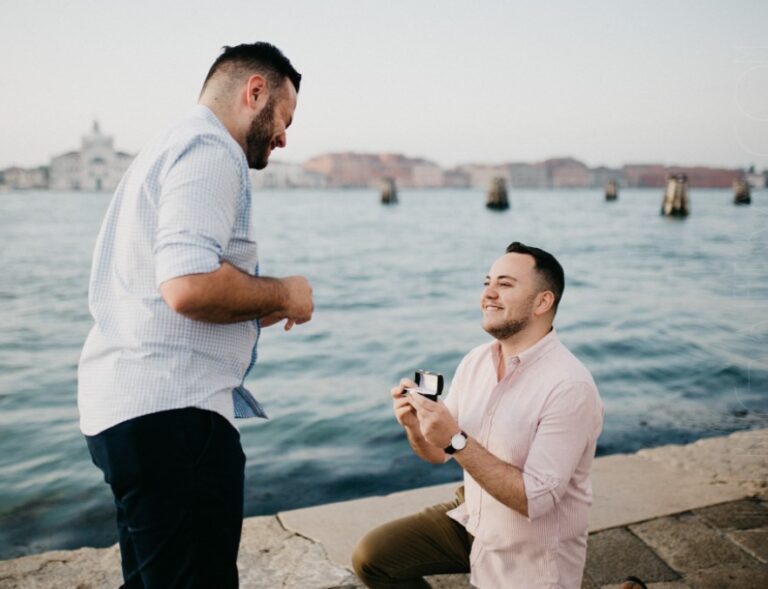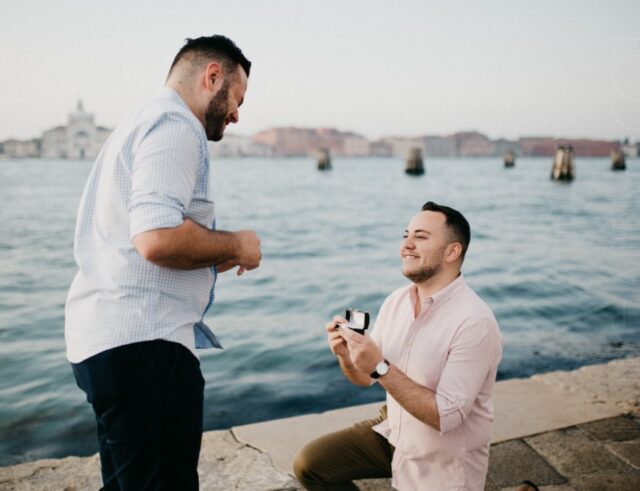 There have been few or no queer predecessors who got to marry their significant other. You might be one of the first queers to get married amongst your friends and family.
If you are overwhelmed in planning your wedding, you can research online and read blogs like LoveYouWedding that solely cater to your LGBT nuptial requirements.
The stepping stone of any wedding is the proposal. A heartfelt proposal is a wholesome and immensely romantic gesture where you declare your willingness to spend the rest of your life with your beloved.
One of the most common conundrums gay individuals face is how to propose to their better half. The proposal can be done in an intimate setting. It can be in your home or in the quiet park where you had your first kiss.
If you want to pull the big guns out, you can propose to your special someone in a movie hall. You can rent the whole space and watch your S.O.'s favorite movie with all your close friends and family.
Ask the staff to screen "Will you marry me?" or any other preferred proposal phrases in the credits scene. Then simply pop the burning question you have been meaning to ask. Alternatively, you can also simply ask your partner to be your lifelong companion in your favorite high-end restaurant.
Some lesbians or gays face trouble in deciding whether to get an engagement ring. You do not necessarily have to give a ring if it is not to your liking. Any other accessory can be given as a physical token of love.
You can opt for a vintage brooch your favorite person wanted to have but didn't get the opportunity to get. It can also be a monogrammed wristwatch or a charm bracelet. A necklace is also a great memento to make it official.
If you are deciding on an engagement ring, then it should reflect you and your partner's dynamics. To make it a bit more special, you can patronize a jeweler that takes pride and specializes in crafting the perfect rings for LGBT couples.
Requirements of LGBT Marriages
After being officially engaged, the ball of the actual wedding planning starts rolling. To get the official marriage license, you need to fill out numerous forms and paperwork. The requirements of getting your union legally recognized by the state vary from county to county.
It is best to browse through the website of your local jurisdiction's clerk and find the forms and fees you need to fulfill. Usually, a normal filing fee and identification proof like a driver's license are required to get the marriage license.
It generally takes around two or three months for the license to become fully valid. Hence, it is ideal to file this a few weeks before your wedding date.
Strategizing
As a couple, you need to clear out and discuss some crucial aspects of your nuptials. You need to consider the following factors.
Wedding Budget
It is crucial to determine how much your better half and you can afford. Find out how much budget you have and plan accordingly. Usually, the rent of the venue, wedding decor, and catering constitute a huge chunk of the expenditures. If you are running low on money, it is best to have a small ceremony with your closest kith and kin as guests.
Wedding Venue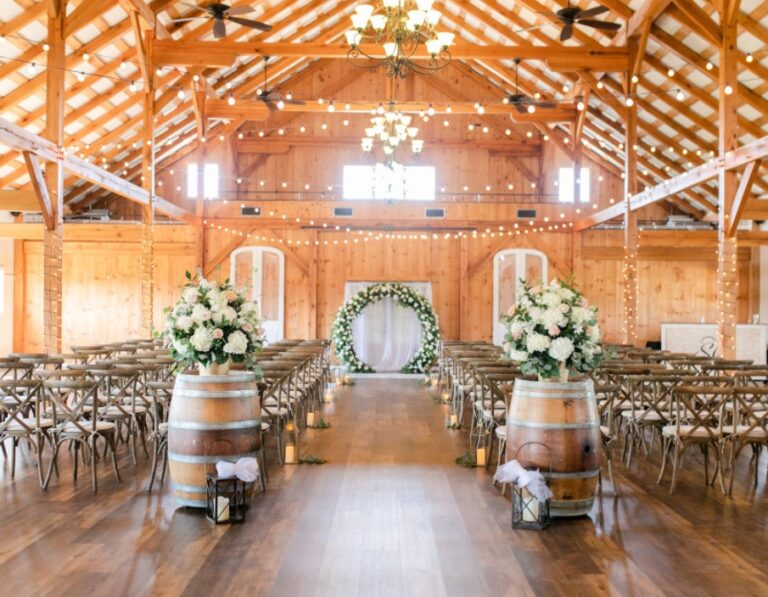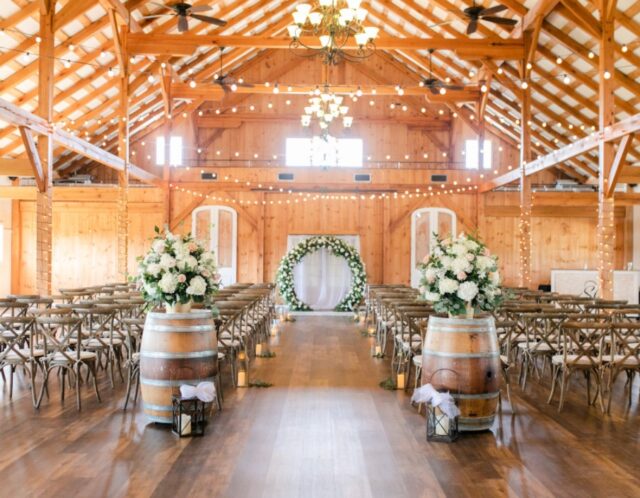 Picking out a wedding venue is essential, and the options are endless. You can rent a space in the local plaza or a hotel. Depending on your preferences, it can be an open space or a closed space.
The weather and climate need to be kept in mind if you are going for a wide-open venue. The last thing you need is your wedding gown being ruined and your guests being terrorized by a sudden downpour.
If you are struggling with the location where you will exchange vows, you can rent the hall your parents got married in. It can be a place where you laid your eyes on your true love for the first time. It can also be a random theme park where you realize you are crazy about the person you are with.
If you have the means and resources, you can also opt for destination weddings. A Tuscan or a Caribbean wedding can be a nice way to set forth this journey of lifetime togetherness. Alternatively, you can have a quaint ceremony in an Old Nordic church.
Wedding Date
Deciding on a wedding date is very important. It should be kept in mind that it takes around 60 to 90 days for the marriage license to become valid. If you are having a special event in an open space, then you have to take into consideration the weather and the seasonal temperatures.
Various Wedding Errands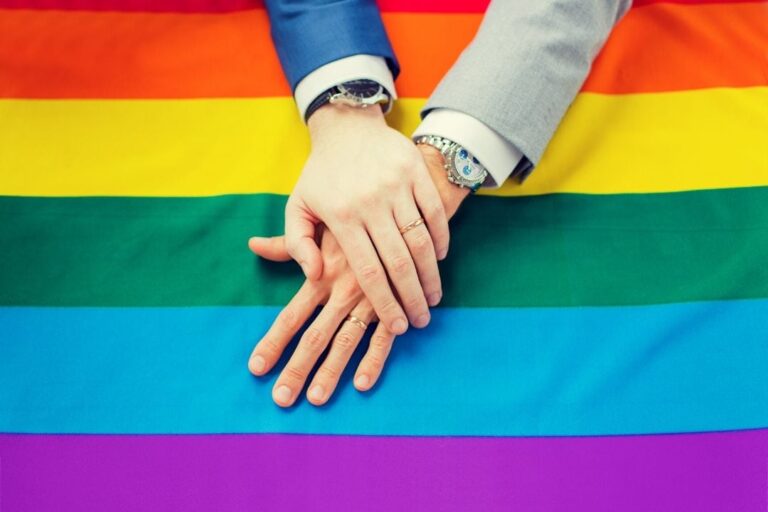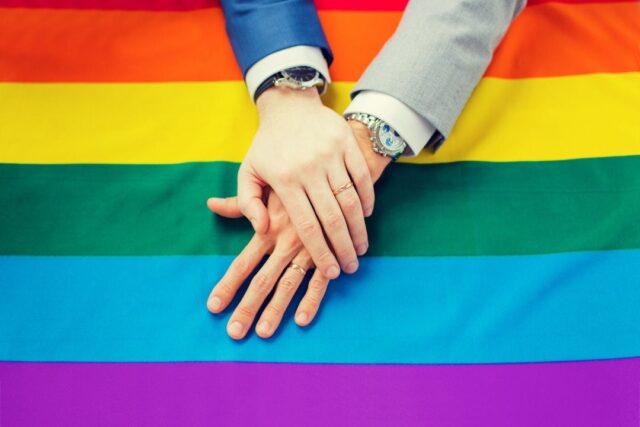 Getting married is a special milestone, and it is understandable that you want it to be perfect. You have to browse through the available vendors, caterers, wedding photographers, florists, wedding planners, cake designers, hotel accommodations, and other numerous services.
Look at the prices and the variety of services they offer. Take your time researching and going through the different themes. For cakes, opt for the flavors you love. Regarding the food, it is best to avoid seafood and anything that contains nuts since they are deathly allergens for some individuals.
Wedding Themes to Consider
There is a wide range of themes you can consider for your wedding. From whimsical to glam, the possibilities are endless.
Movie/Fandom Theme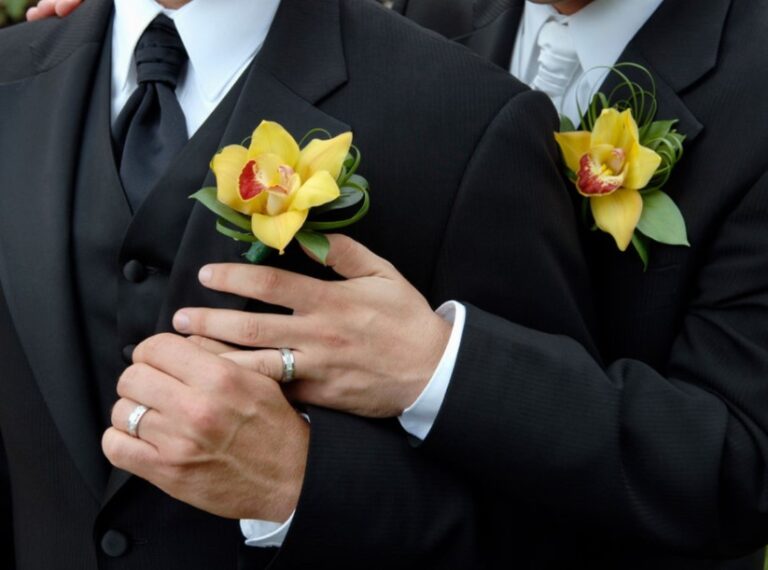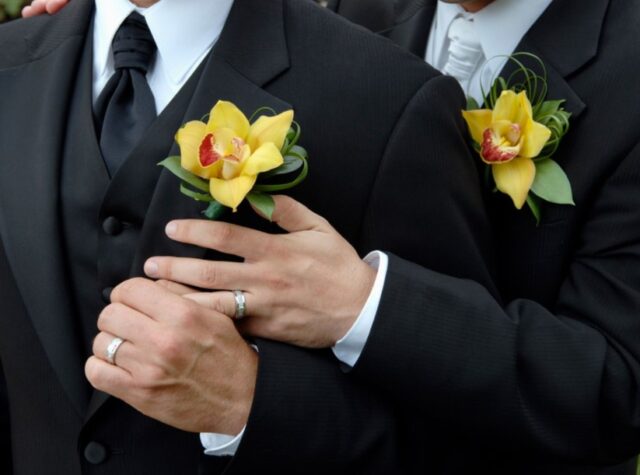 When being in the closet, all of us queers sought solace from books and movies that we kept close to our hearts, even to this day. If your fiancé and you are Potterheads, you can experiment with having a ceremony similar to the Yule Ball.
Your guests can also wear their own fancy gowns and suits and live out their Harry Potter fantasies. Game of Thrones or Great Gatsby could be amazing choices as well. This is the golden opportunity where you get to have the time of your lives in your fandom fantasies together.
Classic Vintage
When all else fails, the classic vintage style is the way to go. Pick out classic floral decor and engraved silverware with classic Chinaware. It is a great way to indulge in class and elegance.
Bohemian Vibes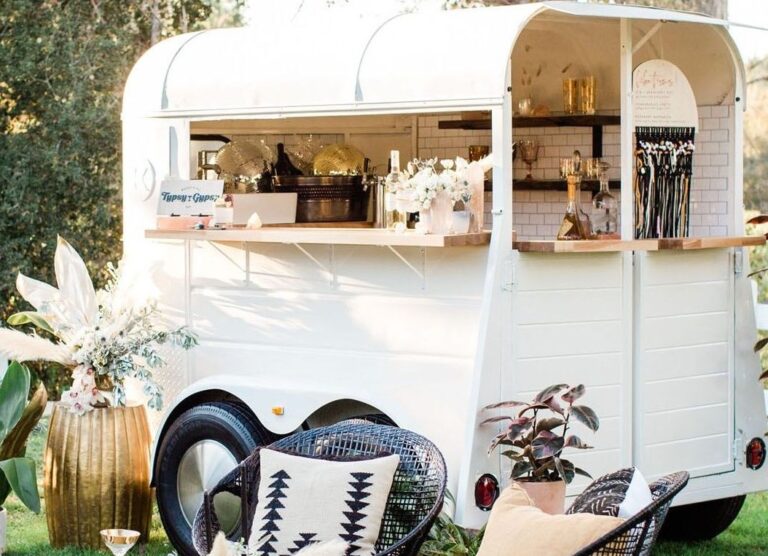 If you love fairy tales, then a Bohemian wedding may be the way to go. Taking inspiration from the scenic outdoors and utilizing features of Mother Nature can be a great way to pull off an enchanting wedding.
Pride Theme
The best way to celebrate marriage equality is getting to marry your other half while wearing the colors of the Pride flag proudly. Decide on fun decor and photo booth props that utilize the iconic six colors creatively.
Guest Lists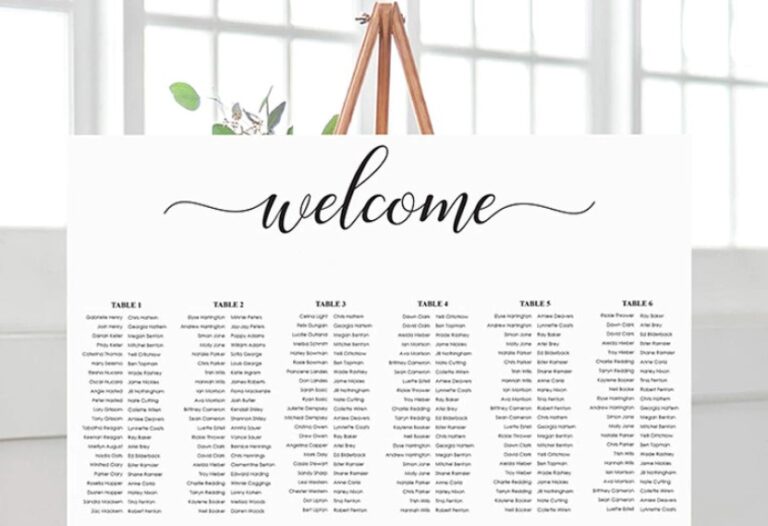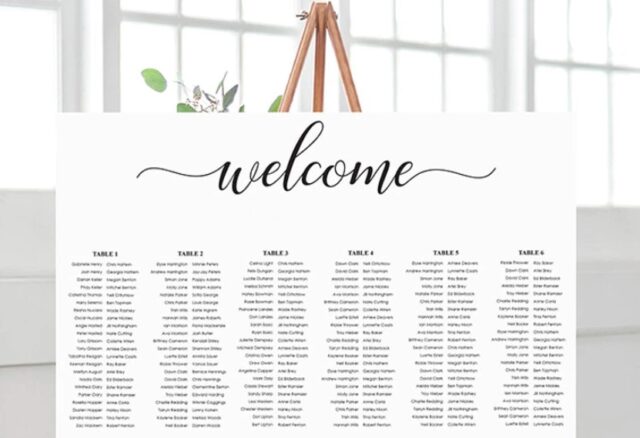 To savor this moment, you want all your well-wishers, relatives, and friends to help you celebrate. Make a guest list, starting with your favorite people first. Then move on to family members that have always supported you and helped you out during tough times, especially after coming out.
According to the guest lists and the responses, formulate a seating chart. If you are having trouble grouping your guests, simply allocate the ones together who know each other and don't mind socializing.
Invitations
After fixing the guest list, it is now time to shift your focus to the wedding invites. It is a fun process where you get to pick out the themes, fonts, and styles of the invitations. According to the theme of your wedding, set the style of the invites. Don't forget to mention the dress code.
Also, ensure that important details like the address of the venue and date can be read clearly. You also need to make sure that there are no spelling errors. Choose a simple font that can be read easily. It is absolutely vital that all the words are elucidated. If you are carrying out a vintage-styled wedding, you can opt for floral prints with simple letterings.
If you are going minimal, then the cards can be clean-cut and sleek. You can also opt for e-invites, which is a more efficient and easier process. Moreover, it saves money, time, and energy. Consider applying a dream catcher stamp onto the envelopes and the card if you are executing a bohemian matrimonial.
Overview
Committing to a lifelong partnership with your favorite person is a very exciting experience. Take your time in planning the best wedding you can, one that both of you deserve.