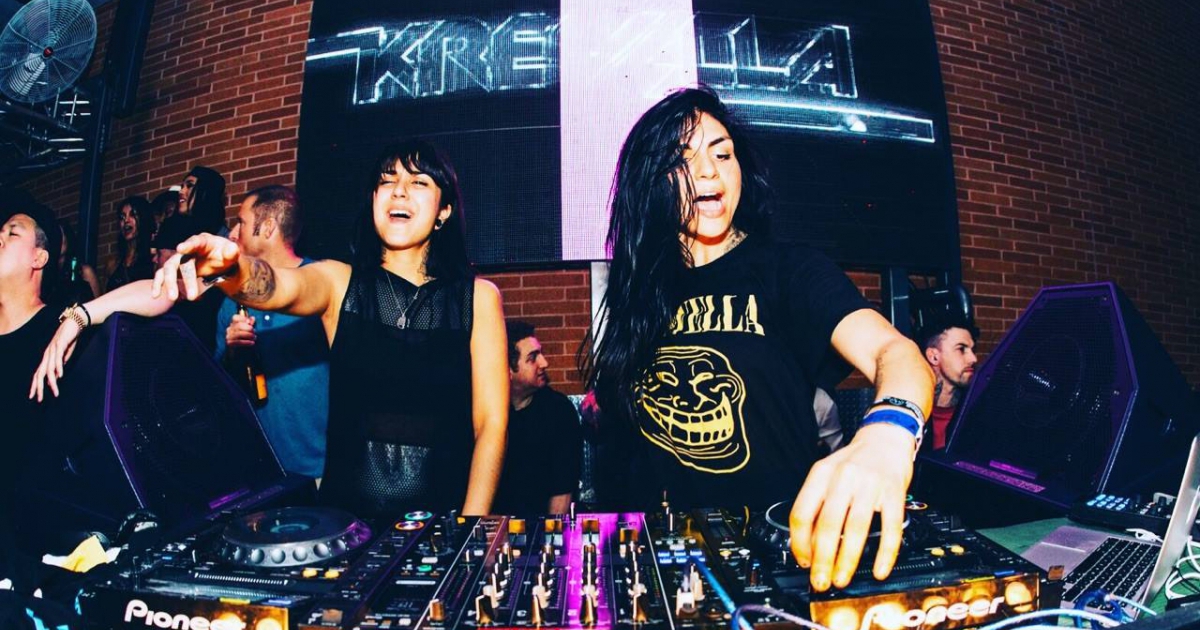 After being repeatedly denied entry to the country of India, sisters Jahan and Yasmine Yousaf of Krewella will not be performing at Sunburn festival in Pune, which takes place Dec. 28th through Dec. 31st.
The sisters shared the disappointing news in a handwritten post on social media, explaining that their Pakistani heritage is the reason behind their visa denial.
"Dear India Krew, It is with heavy hearts that we inform you that due to our Pakistani heritage, our visas have been repeatedly denied and we will not be able to enter your country for Sunburn Festival. Our team tried every avenue possible but now have reached the end. We are so heartbroken since we were looking forward to being reunited with our Desi Krew. We hope the state of affairs between the two countries can be resolved someday soon."
Due to unforeseen complications, we will not be playing @SunburnFestival 🙁
We are working to make it up to you guys as soon as possible! pic.twitter.com/m76FId6WIA

— KREWELLA (@Krewella) December 26, 2016
According to the website for visas for India, \"Processing time for UK Nationals is a minimum of 2-3 working days … Processing time of applications received from persons of Pakistani origin [including British citizens] will be minimum 7-8 weeks.\" The ethnic origin is revealed through a series of questions and if the result is that the traveler comes from Pakistani descent, it is very unlikely that they will be granted entry to the country.
The next stop for the duo is NYE at Marquee Sydney followed by Makuhari Messe in Tokyo. Check out the rest of the tour dates here.