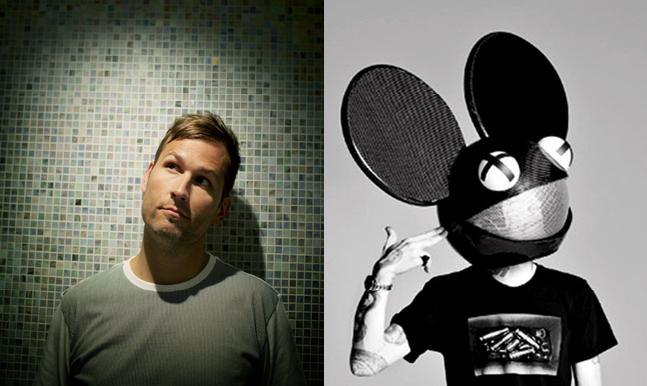 Kaskade and Deadmau5 have teamed up again on what\'s hopefully going to be the next \"I Remember.\"
A couple months ago, the two exchanged words on Twitter hinting at another collaboration being in the works and now we can confirm that the rumors are true.  Deadmau5 released the unknown teaser clip first on his SoundCloud account with nothing more than the title of the track and a caption that read \"a song about a dead person singing to a not dead person to come be dead with them. thats the idea anyway.\"  A couple hours later, Kaskade tweeted a link to the same track confirming that it was his new collaboration with the Canadian DJ and also features Skylar Grey.
From what we are able to hear during the 1:44 clip, \"beneath with me\" has a very deep and dark presence containing selective synth chords throughout the track which pairs nicely with Skylar Grey\'s enticing and haunting vocals.
As of now, there\'s been no mention of a release date, but I imagine we will be hearing more soon in the weeks to come.
Check out the teaser of \"beneath with me\" below.