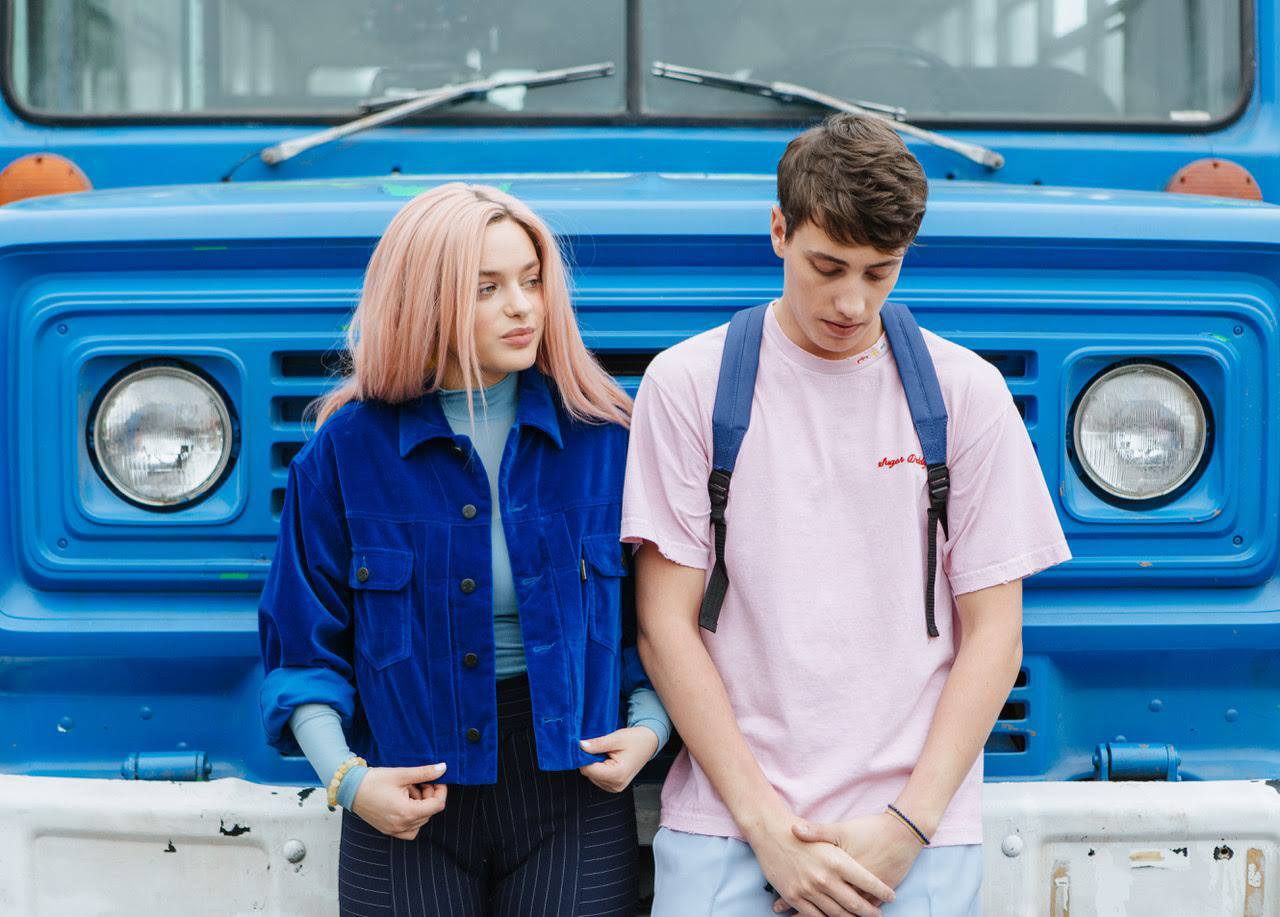 "Rooftops" is a track that accurately depicts the whimsical nature of being in love; it has the uplifting – yet somehow simultaneously melancholy sound that vividly personifies the bittersweet nature of the emotion. All of this is compounded by the sheer beauty of the music video. Taking place in a seemingly alternate reality, the thematically bittersweet story is about a boy in love. What makes the video stand out the most is the fact that it's multi-layered and rich with symbolism, but still relatable on the simplest level. The good-vibes of this reggae-inflected chill trap single are flawlessly interwoven with each subtle nuance of the video, solidifying it as a unique and masterfully composed work of art.
Another interesting fact about the "Rooftops" short film/music video is that it was independently made by Harry Nathan and his best friends, actors Odeya Rush (Ladybird, Goosebumps, The Giver) and Ryan Lee (Super 8, Goosebumps). Odeya also directed the video. Seeing that the industry norm for music videos tended toward the extravagant and frivolous – popping bottles and throwing money – they aimed in the opposite direction and created an organic and relatable story centered around the lyric "rollin' like its high-school fantasy." In reference to this Harry said, "creating the 'Rooftops' short film with my friends was a crazy, yet amazing experience. Every detail in the film was inspired by our own quirky take on life. From the hamburger phone to the retro costumes, and turning an old chapel into a prom."
Harry Nathan is an Australian producer, singer, and songwriter with an extensive resume. Having performed at Ultra Music Festival in Miami, being the resident DJ at Paradise Club Mykonos, and currently earning a Masters in Songwriting from Berklee, his credentials are solidly evident. "Rooftops" is the first single off of Harry Nathan's upcoming EP, with more of his signature melancholy yet uplifting electronic sound. Additionally, the next video project collaboration from this group of pals will feature a retro-style animation based in the same alternate world as "Rooftops."
Take a listen for yourself below!
Connect with Harry Nathan: SoundCloud – Instagram – Twitter – Facebook