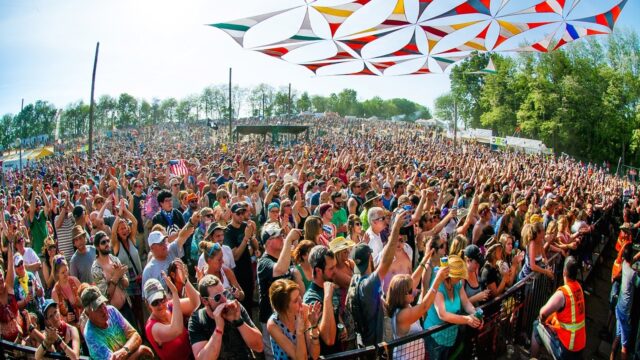 Few DJs are more recognizable in Chicago\'s scene than DJ GoodSex.
He plays a variety of music styles at a variety of venues across the city all year long, and has a well earned reputation as skilled, versatile, and extremely fun DJ. After appearances at several fests last year like Spring Awakening and Freaky Deaky, GoodSex is already looking forward to summer 2016, like most of us.
Although you might not find him on the Summer Camp 2016 lineup, the local DJ released a 45 minute, 35 song promo mix in anticipation of festival season. It\'s a mix of music from Summer Camp artists, rock n roll, funk, trap, house, and everything else. It\'s full of good vibes and that feel-good summertime-chi feeling that\'s not too far away. Check out the tracklist featuring Shiba San, STS9, GriZ, and more.
It\'s hard to believe that Summer Camp is only a few short weeks away! Tickets for the May 27-29 fest are still available. Following GoodSex\'s debut track release earlier this year, be sure to catch this exciting DJ at this year\'s Spring Awakening and at bars, clubs, and festivals across the city this summer.