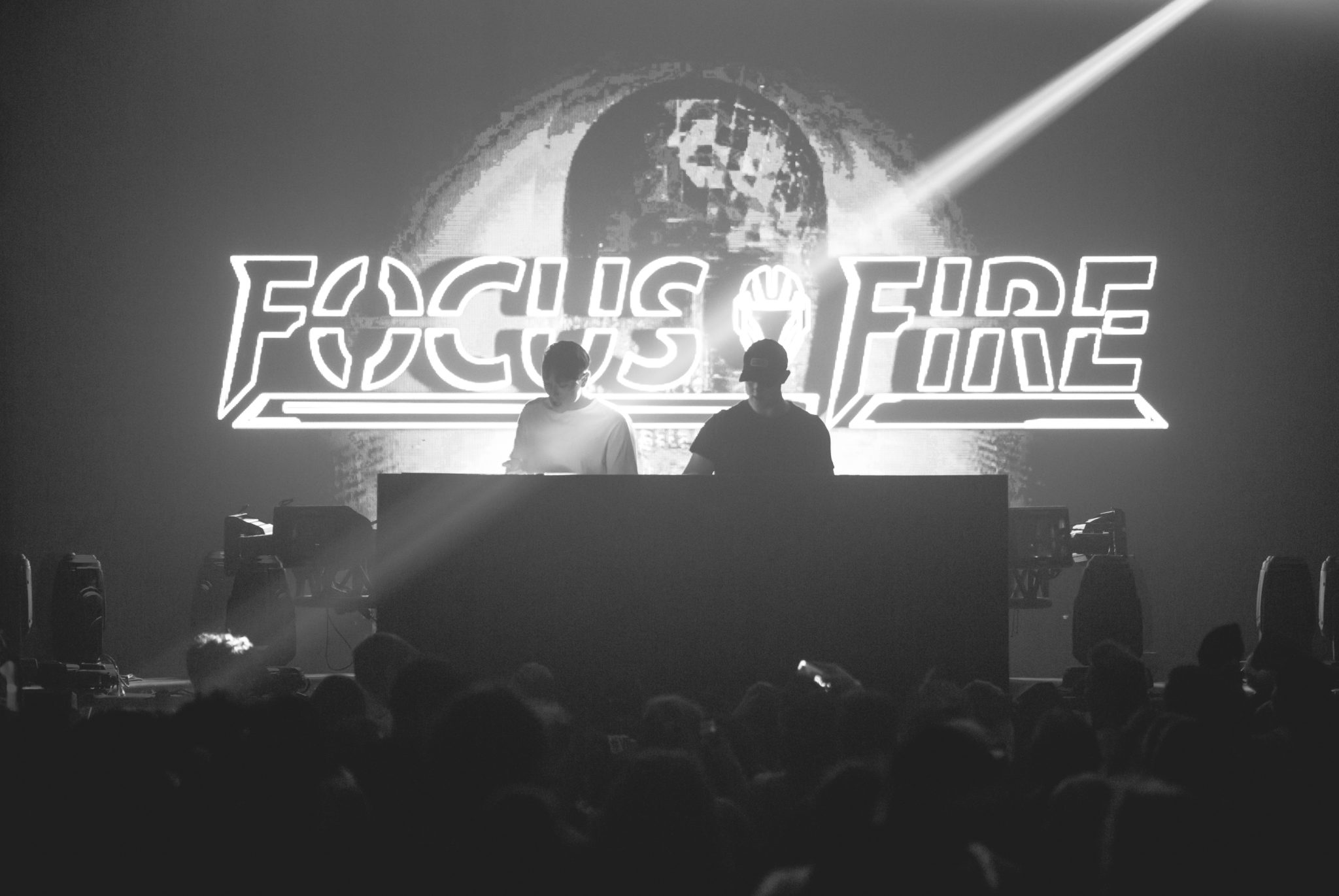 Focus Fire return with a vengeance with their latest collaboration alongside Similar Outskirts, "Dimensions." Featuring an array of melodic elements – such as flurrying arpeggios, captivating synth leads, and monumental chord progressions – the release displays the artists' ability to invoke heartfelt emotion through passionate arrangement and sound design. However, "Dimensions" still delivers the heavy sound both acts are known for, with drops as heavy as ever. A true amalgam of aggression and melody, "Dimensions" is sure to ignite audiences the world over.
Following a year-long hiatus and a massive branding overhaul, the American duo known as Focus Fire have erupted back into the scene. Though comprised of Christian Ellison and Zack Morgan, the giant robot GAR-E (Giant Audio Relay Engine) is the focus of their brand and definitive inspiration for the artists' aggressive sound. The story of GAR-E can be seen and heard throughout the episodic releases from Focus Fire and only time will tell how the story unfolds.
US-based producer, Similar Outskirts, has been writing music since September 2012. His love and passion for music have led to the creation of a sound that he describes as both "melodically catchy" and "energetic." The artist doesn't adhere to the limitations of "genre," incorporating a mixture of future bass, dubstep, hard dance, trap, and house. This style remained consistent throughout his career, as evidenced through releases via Dreamscape and Rushdown Records. As time passes, Similar Outskirts looks forward to a bright future filled with fantastic music that is sure to leave an impact on the dance music community. Take a listen to their collaboration below!
Follow Focus Fire:
Follow Similar Outskirts: