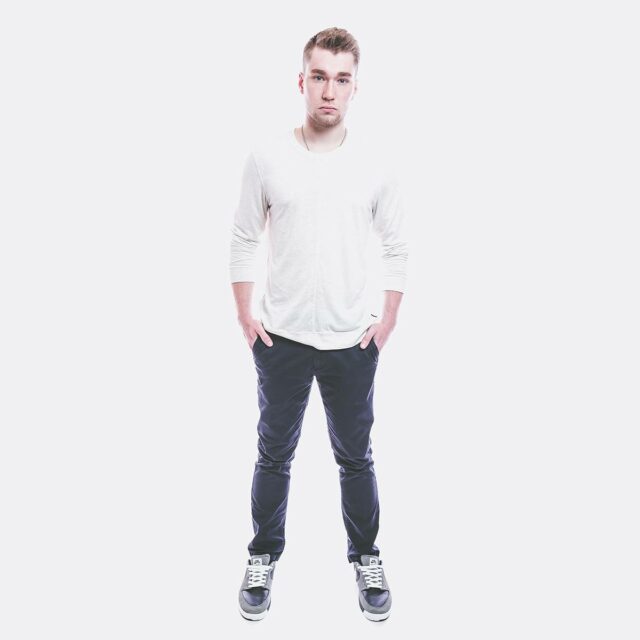 This week, I got the chance to sit down and talk to an up and coming producer Jake Bentley-Dean, who goes by the name of Galago. Based out of Chicago, Galago produces some serious progressive and electro tracks. Recently entered in Kaskade\'s Disarm You remix contest, Galago took second place in the over all vote. Take a look at the interview below and make sure to listen to his released tracks on his SoundCloud.
What made you get into producing?
Wanting to start DJing all began with two artists, who to this day are my favorites, 3LAU and Kap Slap. After watching videos of them DJing at college parties and seeing the energy in the crowd and the energy the music gave off, I knew I had to try it. Producing was something I always wanted to get into but only started around May last year.
How would you describe your sound?
My music can be anything. I always feel something different when I start writing and I feel as though I have yet to discover what my sound truly is or can be. My roots are in progressive house and electro house so a combination of the two is where I might be heading. I tend to write a little darker electro more than anything though.
How are your sets usually constructed?
I actually never construct my sets or go through and add many cue points. I use a NI Traktor S4, which allows me to 'power' mix, I guess you could call it. What I do is take a large selection of tracks and have multiple playlists that I can go through depending on what people are feeling. My sets can range from electro and progressive (which are my favorites) to deep and future house.
What was it like playing your first show?
My first show ever was an awesome experience. It was at Dunkirk [in Bloomington, IN] around November last year. I quickly learned that people loved the current trend of future house and ended up playing an entire set based on that. I started with progressive, but could tell that was not the move. People like to dance in smaller style areas like that, not jump, and thats something I understood quickly. However, I was really nervous. It was a really small crowd, but hey when it\'s your first time doing something that you've been working on for a long time, you get a little anxious, but I stayed focused and believe performed pretty well.
Who are you listening to right now?
Artists I listen to now… 3LAU, Borgeous, Botnek, Kap Slap, Jauz, Autoerotique, Nom De Strip, and one of my ultimate favorites, Paris Blohm. That dude is more inspirational than any other guy out there and his music is representative of his emotions and passion. I think that 'atmospheric' style of progressive house can never be a bad thing to listen to.
What\'s in store for the future of Galago?
My future has yet to be discovered. I have no idea where any of this is heading, but I know that I'm learning quickly and I work as hard as I can. I learn something new everyday and don't waste a single day of the week. I feel as though you have to have this attitude to be able to learn something as tough as electronic music production. However, the goal is to play as many shows as possible. The energy I feel when I play is something that I can't describe, it\'s a leave everything else behind kind of feeling.