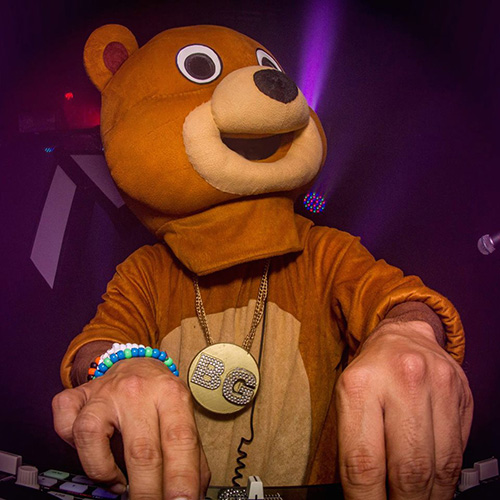 We were delighted to catch up with bass badman Bear Grillz this week, with him having just dropped a massive remix of Excision and The Frim\'s \"Night Shine\" through Rottun Records. Check out our little grilling below.
Your new Excision/The Frim remix is wicked. How long did it take you to write?
About 30 minutes.
Have you enjoyed working with Rottun Records?
Not really. I asked them for my usual music production rider (1 bag of dead geese, few bottles of cognac and some ketamine) and they told me they had "never heard of a music production rider".
"EDM" from you and Getter has seen serious success. Do you have any plans to work together again?
I can't speak for Getter but I certainly do, especially now that he's on OWSLA.
Tell us a little bit about #fuckbeargrillz…
Back in the early days of my career (over 10 months ago), everyone started posting fan mail on my Facebook page being like "Fuck Bear Grillz" or similar comments. I figured since these guys 'liked' my page in order to post they must be fans, so even though I don't quite understand the way the kids talk this day I made it my catchphrase!
What's been your favourite show of this year?
There have been so many awesome shows and I've loved every single one of them. My favourites are the ones where everyone is wearing these cool multi colored bracelets and raging hard. Webster Hall that I just played was a particular highlight, and playing Miami WMC was an honor too!
Where do you take most inspiration from making new music?
I try to just do my own thing rather than copy anyone else. So I would like to think I take inspiration from myself in that respect.
Bear Grillz… sum up your sound in three words.
E, D, M.