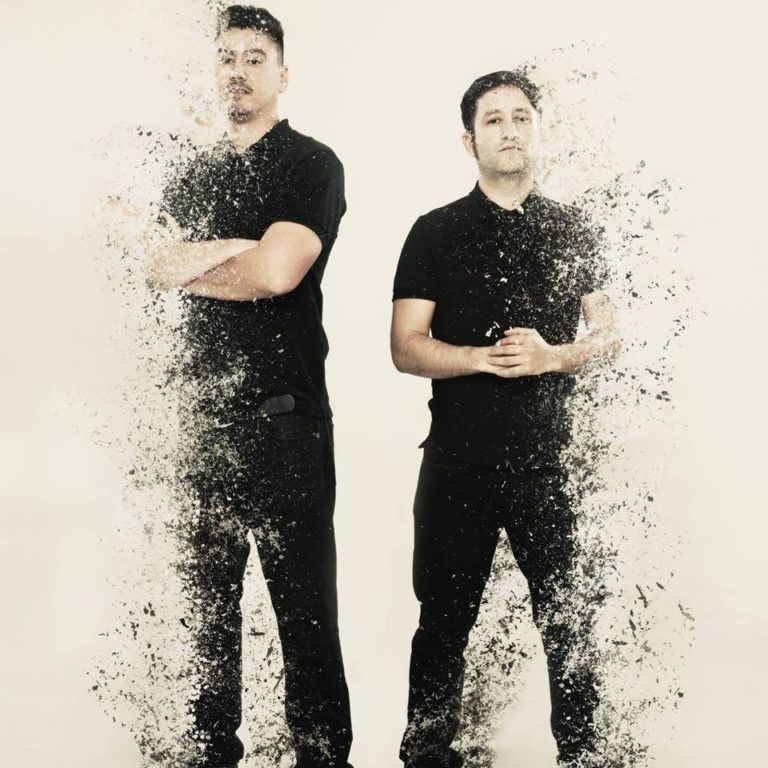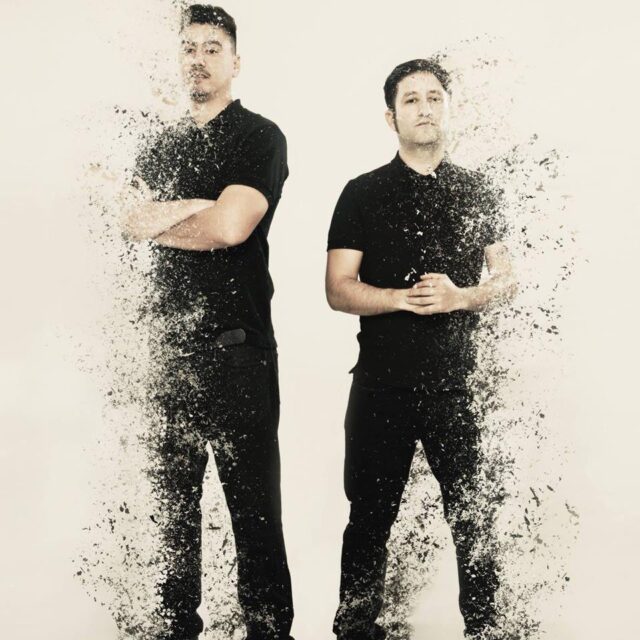 Multi-talented bass duo Dub Elements are ready to drop their new LP \"Experiments\", which lands on February 18th. Filled with an array of themes and sounds, the album really allows the pair to explore their sounds completely, and it\'s a great listen from start to finish. We caught up with the Spanish Dub Elements to hear more about the making of it.
Is there a story behind \"Experiments\"?
We named the album "Experiments" because as it\'s name indicates, these are musical experiments within the bass music we've been making in the last year. We took things from here and there to finally make our own experiment.
How would you describe the sound of the album?
Energetic, eclectic, deep and free of predefined shapes. There are many different genres inside the album within the boundaries of bass music, but we wanted to go further and try to make our own sound. We didn't want to stick to the common patterns. It is music you can dance in the club and listen at home.
Was there a specific idea behind making it?
The idea for the album came up after gathering productions from different genres. We were tired of releasing tracks through EPs that didn't gave people the whole scope of music we like to produce and DJ. There were a lot fans thinking we were switching styles because we had a reference out dedicated to just one of them. We wanted to show that styles don't matter; it's just a question of enjoying good music.
How do you work as a pair in the studio? Do you both have different roles?
Selu is the one bringing new ideas and making them happen in the studio. Later, the two of us share opinions and wrap up the track till it looks awesome. Or maybe we just discard that track and move on to another. We share duties regarding DJing, podcasts, etc.
There are five collaborations on the album. Which did you enjoy the most?
All of them! We really enjoy sharing studio time with friends. And all the collabs in the album come from friends. "Feeling", with Dbeam, took us quite a lot of time to finish it, having worked really hard on that song. Our track with Aciz was our first contact with her and went really smooth. With Gomad&Monster and Beauty Brain, we were expecting to do something together long time ago. And with Nano has been a pleasure as he's a big name inside the electronic scene here in Spain.
Do you prefer being behind the decks or recording in the studio?
Selu would rather stay inside the studio and Toño is the club animal, but it's true we both enjoy sharing the stage a lot!
You spent a lot of last year playing out across Spain; do you have any places you would particularly like to DJ in this year?
Any place where people appreciate music and dances to it is welcome. It doesn't matter the place but the people in it. We like to DJ in our own city, Seville, as we manage to gather a lot of friends together. Ibiza is of course a Paradise to any party lover, and besides it has really nice beaches which is a plus.