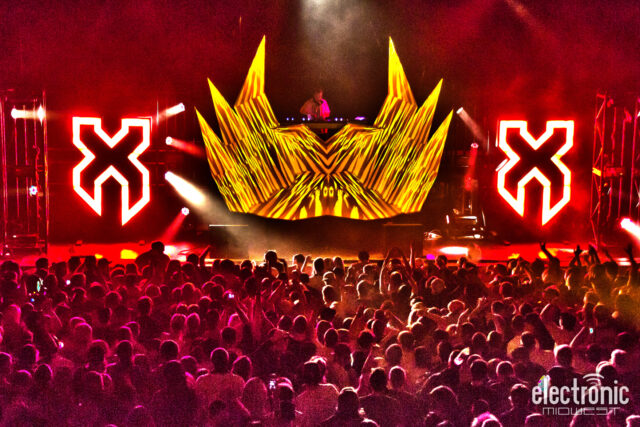 As styles of music evolve and become more popular one thing is always bound to happen; subgenres will begin to surface faster than groundhogs being flushed out of their homes with a firehose. Whether or not these subgenres remain popular is dependent on a few different factors.
Many of you may not remember this, but a little over a decade ago when electronic music only lived inside of clubs and illegal warehouse raves, everybody called it \'Techno.\' Even though this would be incorrect as there were more genres than just techno back then, the general lack of awareness toward electronic music mostly prevented the rise in subgenres, deterring most of the debate surrounding genre specificity. A trance head wouldn\'t be surprised to hear someone call trance \'techno\'. Everyone in the scene knew what they liked and that was enough.
However, as you\'re fully aware, EDM would not stay in the shadows of the music scene for long, and following its unprecedented rise, the number of subgenres exploded. A billion sub genres of house exist now, (Tech, Acid, Big Room, Electro, Deep, etc.) but labeling anyone of them as \'House\' wouldn\'t rub even the most hardcore fans the wrong way. No matter how popular or unpopular each of these subgenres will (or won\'t) become, House music as a whole is not anywhere close to losing steam as the similarities between them vastly outnumber the differences.
That statement does not hold true for dubstep though. Even though its considered a subgenre of EDM, Dubstep finds its roots in reggae music with some Drum and Bass on the side. The tempo, rhythms, heavy bass lines and lack of treble except for slight upstrokes are shared elements of reggae and ska, and that\'s the sound early producers like Skream, Emalkay, and Dream (now known as Route 94) strived for. (\'Blue Eyez\' a track on Skream\'s debut album, is pretty much a reggae track with no vocals.) This style would define dubstep up until Skrillex came along around late 2010/early 2011, and brought his version of dubstep into the mainstream. Suddenly dubstep and crazy sounds were in separable and that\'s all anyone wanted to hear anymore. Festivals in 2011 and 2012 were stacked with so many dubstep artists, none of which were playing anything close to the original, mellow sound.
Then after winning multiple grammys for his dubstep heavy album, Bangarang, Skrillex wanted to avoid being typecast as a dubstep DJ and began to separate himself from the genre by producing house and other genres, which left the scene in a kind of limbo. There was no leading figure to help direct the scene forward and no real similar predecessor for producers to fall back on. Just because reggae and DnB are still popular in their own respect, they are too stylistically different from dubstep to keep it afloat on their own. Skrillex\'s style was not considered a subgenere of the more mellow dubstep, but a subgenere of electronic music, thus as mainstream attention shifted away from that style of dubstep, it shifted from the genre as a whole.
So what was left was newer producers trying to imitate Skrillex, and the original producers watching their deep, wobbly basslines be replaced by 808s and turned into Trap. It was around this time that Skream declared dubstep was dead, and started solely spinning house and techno. Despite his significant influence on the genre, Skream\'s word isn\'t law, but upon examining the scene today it is clear dubstep is on the decline. EDC Vegas 2012 had over 30 dubstep acts, while EDC 2014 had less than 5. Other bass heavy genres like Trap are going platinum, and DJs that would spin solely dubstep sets are now incorporating more genres like trap, Dnb, and even hardstyle.
This doesn\'t mean that there aren\'t many talented producers out there making new dubstep, it just means its time in the spotlight has come, and for the most part, has gone. This isn\'t necessarily a bad thing though. One of these talented producers is Canadian born Jeff Abel, who takes the decks as Excision. Recently Abel took to Facebook to express his opinion on the health of the dubstep scene.
I wanted to share my perspective as I see a lot of misinformation floating around.The reality is that Dubstep became…

Posted by Excision on Tuesday, August 18, 2015
There will always be new great music coming out from every single genre that has ever been conceived, and if you are truly a fan of that style, the fact that its not on the radio or being played at main stage shouldn\'t matter. Dubstep may never be as big as it was ever again, but as long as there are people like Excision in the scene, the quality will never diminish, just the quantity.