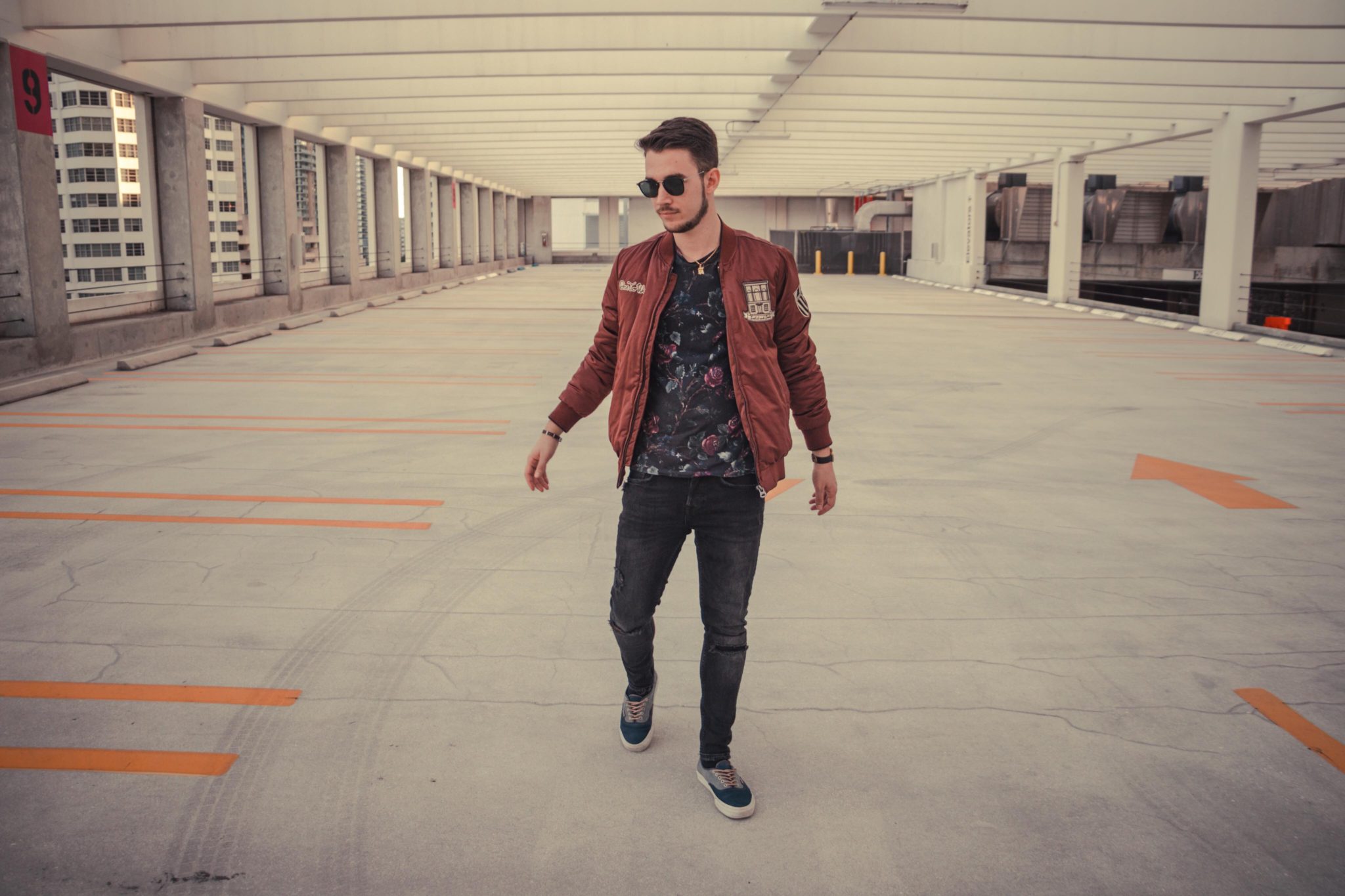 Released on NoCopyrightSound's returning compilation album, this time entitled Reloaded, Egzod's latest, "Departure," is an eclectic assortment of elements, forming a passionate, powerful, and melodic cohesion. The release is richly layered and awash with a plethora of subtle nuances, all of which accentuate the musical and lyrical theme it possesses. Crooning vocals provided by evOke describe a heartfelt desire to see a loved one flourish, even if at a distance; ultimately breathing life into the idiomatic phrase: "if you love her, let her go." With drops featuring aggressive bass lines, infectious vocal chops, and memorable melodies, "Departure" ignites audiences and sticks with listeners long after it's over.
Egzod on "Departure" creation, "This is one of my favorite tracks I've ever made. I met evOke on Facebook and he wrote the lyrics in no time; the song was made pretty quickly during last summer."
Over the span of his career, Egzod has witnessed the exponential expansion of his brand. Having been featured on influential platforms such as NCS, Trap City, MrSuicideSheep, Trap Nation, and countless others, the artist obtained support from The Chainsmokers, Two Friends, Crankdat, R3HAB, Snavs, Martin Garrix and many more. Egzod has accumulated over a towering 40 million streams across platforms, opened for names such as Madeon, Feed Me, Whethan, Said The Sky and more, and has dropped electrifying performances at a sizeable number of events and festivals – including EDC Orlando in 2017 and 2018. The release "Departure" perfectly rounds out the year and builds solid anticipation for what Egzod has in store for 2019.
Listen to Departure below:
Follow Egzod: Spotify – SoundCloud  – Instagram – Twitter – Facebook – Apple Music – Website