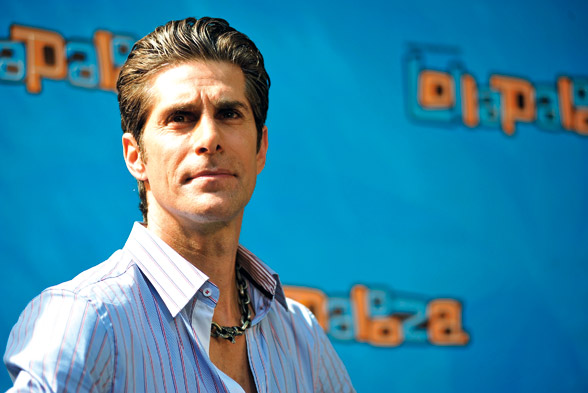 \"I hate EDM. I want to vomit it out of my nostrils.\" Perry Farrell – the front-man of Jane\'s Addiction and founder of Lollapalooza – has some serious distaste for electronic dance music.
25 years ago, Perry Farrell entered the festival world with his creation of Lollapalooza. This festival found home in Chicago, and ultimately was conceived as Jane\'s Addiction\'s farewell tour. In its first year, Lollapalooza hosted bands such as Nine Inch Nails, Living Colour, the Banshees and the Butthole Surfers. Over the course of 25 years, Lollapalooza became a global staple.
Lollapalooza began in 1991 as a festival for all of the alternative kids. When the festival relaunched in 2005 in Grant Park, Chicago, Perry Farrell was told that they wanted to name a stage after him. He was flattered, up until the stage known as \"Perry\'s\" became a hub for the music that makes the Lollapalooza founder want to vomit.
I hate EDM. I want to vomit it out of my nostrils. I can\'t stand what it did to what I love, which is house music, which was meditative, psychedelic — it took you on a journey. … I sometimes cringe at my own festival.
In its early years, Lollapalooza brought alternative lineups stacked with bands like the Red Hot Chili Peppers, Pearl Jam, Soundgarden, Rage Against the Machine and the Ramones. Now, the lineup includes artists such as Martin Garrix, Ellie Goulding, Lana Del Ray and J. Cole. A lot has changed since Lollapalooza\'s beginning, and Farrell knows exactly why. He recognizes that EDM is something that the Lolla audience wants: \"You\'d have to do away with pop to escape it, and if you want to do a festival you can\'t do away with pop.\"
Perry is not the only one showing distaste for what electronic music has become. Just last year, Paul McCartney poked fun at the genre during his headlining set. In a moment of silence between songs, the crowd could hear drifting tunes from Kaskade\'s set at Perry\'s stage. McCartney exclaimed that this was intentional because he was going to perform a live mashup of his next tune and \"…whatever shit they\'re playing.\"
Though electronic dance music does not seem to be going anywhere anytime soon, Farrell claims that he has an idea for a new project, one where EDM will not be welcome. This new venture is something Farrell calls \"scene-making\": \"The only way to change things is by changing things myself. At my new project, there will be great house music. I hope I will keep EDM at the door. They will be turned away.\"
Lollapalooza will return to Grant Park next Thursday, July 28th. This years lineup includes performances from Radiohead, LCD Soundsystem, the Red Hot Chili Peppers, Major Lazer, Ghost, Disclosure and Die Antwoord.
Source: Chicago Tribune