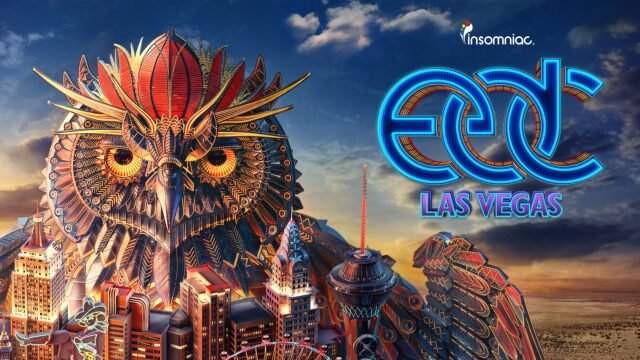 Every year it seems as if the ticket prices to EDC Las Vegas keep increasing as demands are higher, lineups are larger, and production expenses escalate.  But as the saying goes – you get what you pay for.
Insomniac is known for it\'s over the top events and always tries to outdo previous years when it comes to the overall experience at each festival.  In this case, it seems reasonable to raise ticket prices only if you will be receiving more in return.  General admission tickets to EDC Las Vegas this year are now sold out, but VIP tickets still remain starting at $699 per ticket not including taxes and fees.  This does seem like a hefty price tag so in return, Insomniac decided to enhance the package\'s experience.
The VIP viewing areas have always been better due to their spacious, private, and elevated platforms and now VIP ticket holders will have access to an additional viewing area in front of the Cosmic Meadow stage.  Two other elevated platforms will be located at the Kinetic Field and Circuit Ground stages just like they have been in previous years.
There will also be VIP courtyards which will include new and fun activities such as photo booths, complimentary body paint make-up artists,  photo-op locations, and a ball pit.  In addition, VIP ticket holders will even have access to their very own Ferris wheel at Kinetic Field.  Other perks include a dining deck, complimentary drinks, multiple bars, Wi-Fi hotspots, and charging stations.  Talk about getting bang for your buck!
See the entire package deal below.  EDC Las Vegas 2015 VIP tickets are still available here but you must be 21+ to purchase.