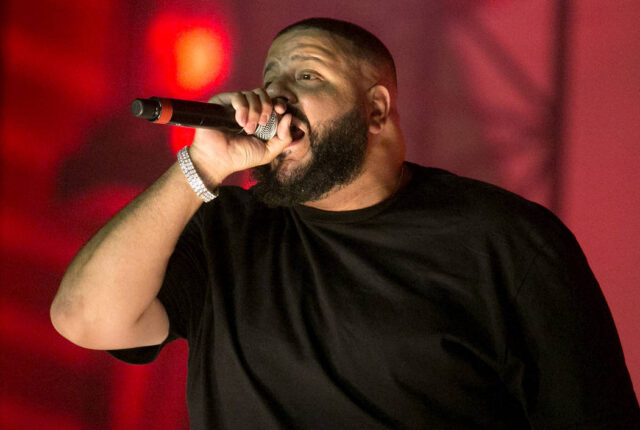 DJ Khaled at EDC 2017
Electric Daisy Carnival weekend is oftentimes full of once-in-a-lifetime performances. The 2017 installment was no different: EDC brought performances from Alison Wonderland B2B Diplo B2B Jauz, and Drake even showed up during Metro Boomin's set.
Drake posted a photo to Instagram with the caption "Young Metro 3X brought me to space for a night."
Drake was warmly received by a massive crowd, whereas DJ Khaled apparently was not. The 'Major Key' producer found himself booed by fans.
DJ Khaled accused outside sources, aka the EDC crew, of sabotaging his set. He shared his frustrations on an Instagram post targeting "they" for the troubles: "They cut my time short and they had me back stage for a hour and half and the sound kept breaking … then I heard my fans and I said I'm go out even if the sound cuts off and even if they cut my time short … I'm here for my fans even if the sound man and promoter don't have there stuff together I forgive them thoe love is the –!!! MY FANS CAME OUT ! SO I CAME OUT !! NO MATTER WHAT! BLESS UP!! #GRATEFUL #JUNE23RD."
Via Billboard