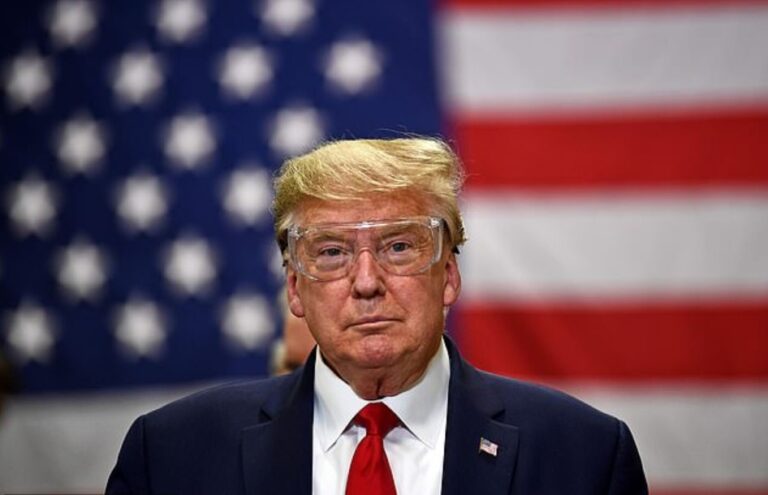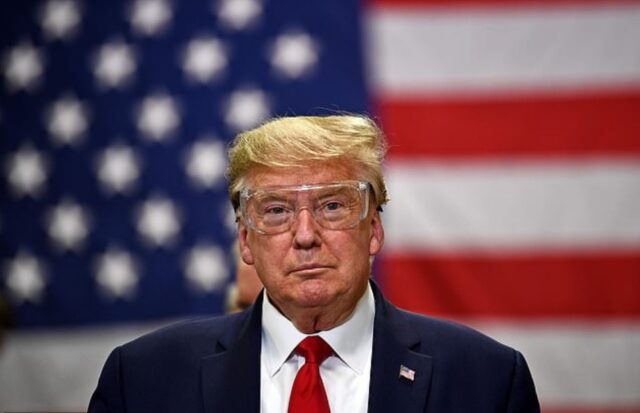 Have you seen The President wearing a protective face mask? The answer is, for sure, no. He considers masks not necessary, and this is not the first time that people are not happy with that fact.
That is not all! Trump recently visited a mask factory, and he ignored a sign that says that masks are required, but instead, he walked in wearing goggles. Everyone around him wore full protection, while he decided that it is not essential.
"Attention, face mask is required in this area… Please wear your mask at all times," the sign says.
Read Also: Trump Wax Figure Wears a Mask While the Real Donald Trump Doesn't
He previously told reporters at the White House that he "might" wear a mask, but apparently he decided not to.