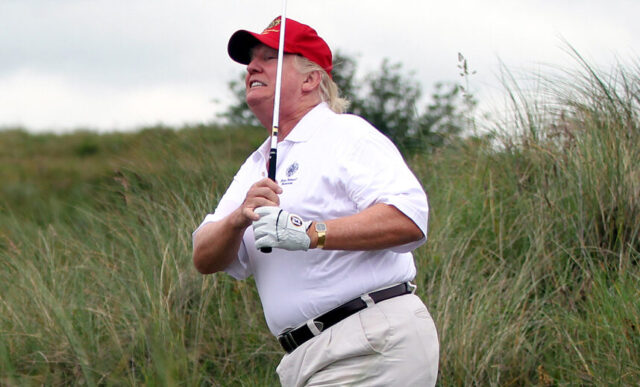 Many celebrities and politicians urged people to stay at home to limit the spread of the Coronavirus but were caught ignoring those suggestions themselves.
As CNN reports, The 45th President of the United States, Donald Trump, was seen this Saturday at his Virginia club going golfing the first time after more than two months.
It was also said that everyone around was wearing protective facemasks except him and his golfing partners.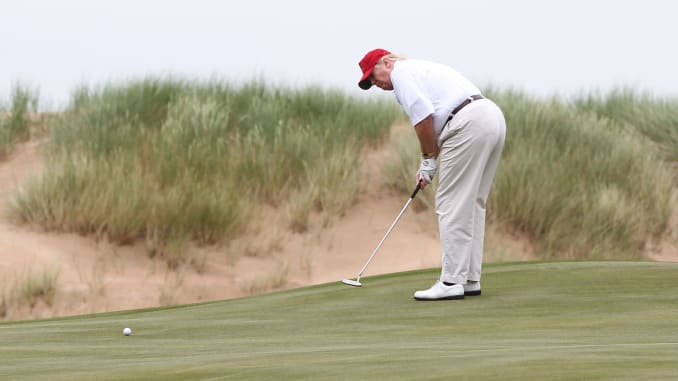 Read Also: Trump Admits Taking Malaria Medicine Daily to Prevent Catching COVID-19
At Friday's White House briefing, Dr. Deborah Birx said the following: "So please as you go out this weekend, understand you can go out, you can be outside. You can play golf, you can play tennis with marked balls. You can go to the beaches if you stay 6 feet apart, but remember that that is your space, and that's a space that you need to protect and ensure that you're social distanced for others."
Trump also recently stated that he misses golf and hasn't played since March 8, saying: "I do miss it. I haven't played really since this problem that we have started. I haven't been able to play golf for a while, I've been very busy, and I think it's just one of those things."