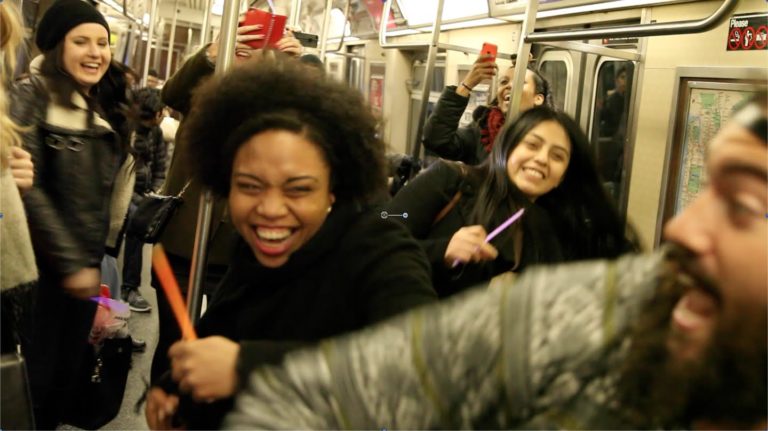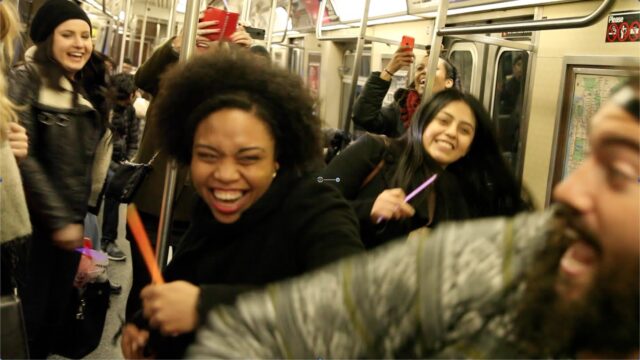 Public transportation is probably one of the most least enjoyable experiences that a human has to endure.  So why not do something that will make strangers engage with one another and have some fun while commuting?
That was the intention of an unknown NYC DJ when he decided to set-up his equipment on a subway train and literally throw a dance party for all the passengers.  The idea turned out to be a success when strangers of all ages danced and laughed with one another during the commute around NYC.
Music can be so powerful.