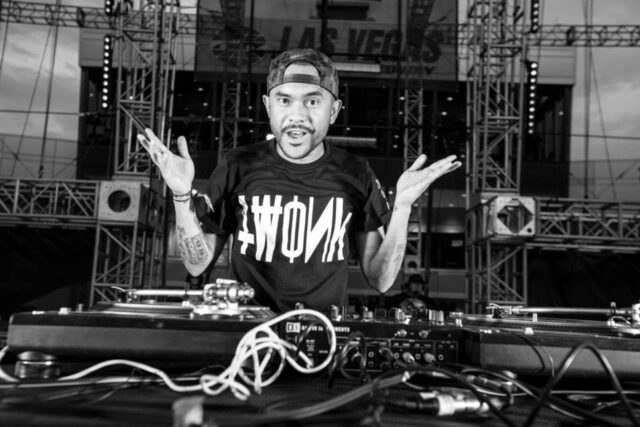 Red Bull Academy's United States of Bass has been hard at work with stacking their roster with amazing artists. From DJ Slink to Chicago's own DJ Earl, Red Bull Music Academy is pulling out the big guns for this show. Now with DJ Craze being added to the event, Red Bull Music Academy is out to ensure an overwhelmingly hype show.
DJ Craze who is a Miami native has gained an amazing following, and has started Slow Roast Records with fellow DJ and friend Kill the Noise. Craze, is no stranger to Red Bull. He has given lectures at their music academy.  Craze has earned the respect from artists like Kanye West (for whom he also toured with), to fellow DJ A-Trak (Founder of Fools Gold Records). Add that on top of all the DJ battles he has won, having him on the United States of Bass roster was the only logical choice. 
Since Craze started out battling in the DMC, it is safe to assume that he will bring the same intensity to his set as he has with his battles in the DMC. Having something to say about the current state of the DJ, Craze came out with his \"New Slaves Routine\", in which he voices his dislike for the way being a DJ has become. You can check out the video below.
On October 24, Miami will become house some of the most talented DJs today for a night that will most undoubtedly go down as an epic event. DJ Craze has most definitely proven himself as a talented and amazing DJ, and there is no doubt that he will still have something to prove this Saturday.
You can check out more on DJ Craze below.